There is no doubt that online marketing videos are taking over the world, literally. Just to state the facts: about 50% of all network traffic nowadays is from video and it is being forecasted that by 2021 it will be 75%.
So if your question was whether you should start crafting your digital video strategy, the answer is a definite yes. The real matter is however, to make it work. How do you make video content that captures and fascinates your audience?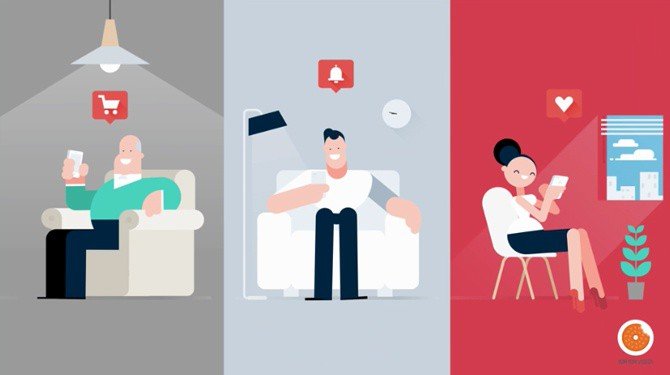 #1. Study, Study and Study!
For marketing videos to be successful, it is essential you do thorough research. Don't worry: the hard work will definitely pay off!
For starters, take a look at your target audience. Have you defined it? If so, to what extent? A complete buyer persona profile will enable you to deduct the following:
What is that segment going to be most

motivated

by in your brand story?

What

moment

will it be served?

What are their

interests

?

With which

devices

will they be watching your videos?

Where

will they be when they do so?

Will the

sound

be on or off?

How long

will we be looking to hold their attention?
The answers to detailed questions like these are the key to making video content and developing executional tactics that will be engaging to your particular audience.
Yummy Tip: An insightful video can be fun as well! Just look at Triggermail's explainer video for a clear example. Remember: your video content should be entertaining, or people will stop watching.
#2. Perfect Yourself
One of the most significant advantages of video content as a marketing asset is the amazing array of information you can deduct from your viewers. The right video hosting platforms offer detailed metrics and KPIs for you to get to know facts like:
Personal traits

of your viewers.

When and where

they watched.

On which

devices

they saw your content.

If they watched your

whole video or only a part

.

When they stopped

watching.

If there were any

replays

.
And this, my dear friend, is pretty valuable information! It can help you boost your return on investment (ROI) by enabling you to improve your content or even modify your existing marketing videos taking into account the insights gained.
#3. Expand Your Reach
Once your video content is improved and you are certain it is at the best it could be, show that video around! Always taking into account your buyer persona, think about new channels and moments in which your audience would be glad to watch you.
The key is staying forever relevant! Put yourself in your customers' shoes: if you received an explainer video at the right moment you are trying to understand how a certain itch of yours can be solved, eureka! You would engage with that information and gain awareness on that brand right away. See?
These three steps can be thought of as a cycle: stay on the watch for new insights every month and keep adjusting your content so that you are always present in a positive and entertaining way to those people who matter to your business. Whether they are new or returning customers, you can make the perfect piece of video for each one with a Smart Video Strategy.
If you are looking to enhance your inbound marketing, the right video content can be the solution you are looking for. Learn all about How to Boost Your Inbound Marketing with an Explainer Video in this super complete (and completely free!) eBook we made at Yum Yum Videos. Download now and enjoy!