Investing in top-tier advertising film production is no small move for any company. So, it's crucial to find providers with the talent and expertise to understand your brand and products and what it takes to engage your audience.
So, to make things easier and get your search started the right way, we've compiled this list with some of the top film production companies around, along with examples of their work, so that you can find the right fit and start production as soon as possible.
Whatever type of video you have in mind, we made sure to include film production studios that work with various styles, have lots of experience, and have proven to be talented enough to produce unforgettable and visually distinctive marketing pieces.
5. Umault
6. Slow Clap
7. Demo Duck
8. Archipelago Productions
9. Epipheo
10. Chamber Media
11. Maneco
12. VeracityColab
13. Rock Shore
14. Sandwich Video
15. We Are Will
16. Minim
17. Melty Cone
18. Good Brother
19. Pluck Studio
20. Production M
1. Yum Yum Videos
We know, we know. 😏 Blatant self-promotion aside, the fact is we wouldn't be making this list if we hadn't already worked hard to earn our spot in it! Here's why:
Every piece we make is 100% original and fully customized to our client's strategic needs. We offer top-of-the-industry quality in terms of production and asset development.
Our price-quality guarantee is unparalleled on the market.
We've developed an optimized video production process capable of delivering amazing videos in record time.
Thanks to attributes like that, we've worked alongside world-renowned brands like American Express, Red Bull, McKesson, Walmart, Vodafone, and many others. Delivering flawless, thoroughly creative, and above all compelling video marketing pieces like this:
However, you don't have to just take us at our word! Check out our portfolio and see how some of our clients feel about working with Yum Yum Videos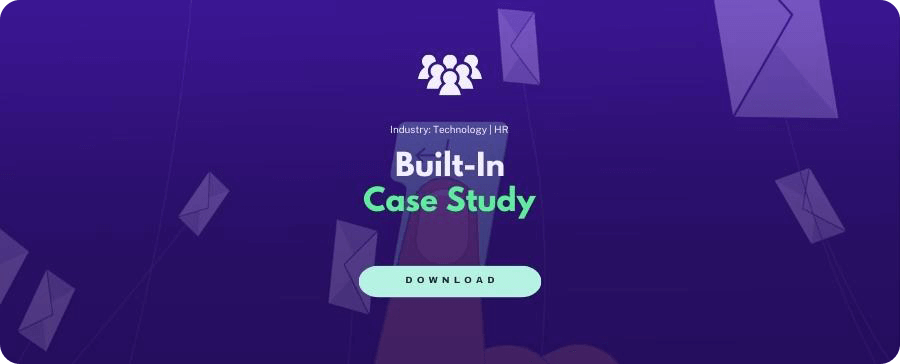 2. BX Films
With a tagline like "videos that move the world forward," you can already tell the folk at BX are playing for keeps, and their amazing content shows it. A concept-to-consumer agency based in the Bay Area, BX Films is all about crafting stories that move the world forward. Leveraging the power of digital marketing strategies, psychology, and sheer production power, they've accrued a portfolio of impressive work.
3. Signature Video Group
A Toronto-based film production company, SVG helps brands convert their message and stories into compelling videos meant to deliver results. Experience in creating content across different styles – educational, motivational, entertainment – they definitively qualify as some of the top film production companies you'll want to check out!
4. Thinkmojo
With well over a decade of experience in advertising film production, the team at Thinkmojo lives and breathes video marketing. A quick look at their work will instantly show you how creative and effective their content is, which more than earns them a spot on this film production companies' list.
5. Umault
A delightful film production company with geeky creativity in its DNA, Umault has extensive experience working with the B2B industry. Based in Chicago, their team is bursting with passion, out-of-the-box thinking, and more than a bit of humor, which translates perfectly to their content.
6. Slow Clap
Much like us here at Yum Yum, the folk at Slow Clap believe that authentic storytelling is the cornerstone of every remarkable advertising film production. Just a quick look at their work will show you their strongest points: authenticity, entertainment, and meaningful messages,  all of which help their videos stand out from the crowd.
7. Demo Duck
A film production studio that understands how to leverage curiosity to make great content, the folk at Demo Duck have been in the game for years now, and the quality of their videos show it. Working with both live-action and animation, they are a provider that's worth looking into.
8. Archipelago Productions
Well-versed in advertising film production, Archipelago has been crafting video content for the commercial, documentary, and narrative industries for a while now. Having crafted a variety of pieces that go from outreach videos for educational institutions to marketing content for innovative and renowned brands, they are certainly a great addition to our top film production companies list.
9. Epipheo
The creative team behind Epipheo's content understands that video content is meant to change lives, and their portfolio showcases it to a T. Like many other film companies in the list, they create live-action and animated content, all of them boasting high-quality visuals and quirky/engaging scripts.
10. Chamber Media
A film production studio with an eye for large-scale projects, the team at Chamber Media is all about making videos that make a big splash on social. With a variety of packages tailored to different types of clients and a passion for advertising film production, they indeed belong on this list.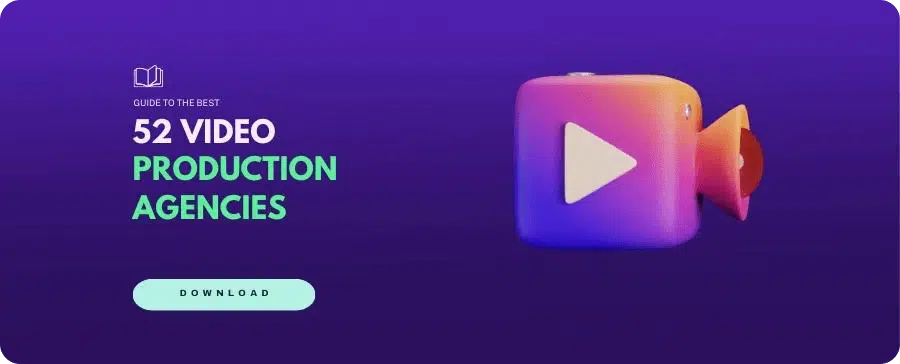 11. Mane Co
A company that knows how to integrate with an existing team and work in tandem for the same goal, Mane Co has both the experience and talent to make amazing advertising film productions. By crafting video strategies around their client's goals, they have developed a reliable method to create effective, high-quality videos that make brands shine.
12. VeracityColab
Another of the many talented film production companies we select for this list, VeracityColab gets how powerful and compelling a great story can be. Their company has been in advertising film production for over a decade now, giving their content a level of experience and expertise that comes across in every second of their videos.
13. Rock Shore
A first-class marketing and film production company, the team at Rock Shore knows how to make videos that elevate a brand. Located in Baltimore,
14. Sandwich Video
While originating as an app-development firm, they quickly transitioned to become one of the best film companies in the realm of marketing content. Every video they produce ends up being a delight to watch – even if you aren't really interested in the product – and that speaks to the company's talent and experience in the field.
15. We Are Will
An Amsterdam-based film production company with extensive experience in the business and a team of specialized, passionate people. We Are Will boats and an impressive catalog of diverse advertising film production works, including commercials, film, online content, and TV.
16. Minim
This innovative film production studio is comprised of an innovative team of creatives with clever ideas and looking for disruption opportunities in traditional video marketing. From script idea to screen, their work is high-quality and showcases ingenious ways to connect with the audience.
17. Melty Cone
With headquarters in New York, Melty Cone has positioned itself as one of the go-to commercial, corporate, and social film production companies around. Working with a variety of mediums and styles, their portfolio shows the Studio's range and versatility. Filled with entertaining, informative, and visually captivating pieces across a variety of industries.
18. Good Brother
Another NY-based film production company on the list, the folk at Good Brother know how to make a video that gets the job done in style. With a penchant for working with projects that involve making the world a better place, they have a lot of experience making videos that quickly engage viewers and deliver their message in creative ways.
19. Pluck Studio
A commercial-centric film production company, what Pluck Studio lacks in experience more than compensates in raw talent. With a portfolio filled with charming, funny, and above all, compelling commercials, they are keen on crafting memorable stories and using cutting-edge tech to make really polished and effective video marketing pieces.
20. Production M
A full-service film production company with over 15 years of experience under their belt, the team at Production M knows how to make the best of the time and budget available for their work. With a high-quality finish, creative script, and purposeful design, they have proven time and again that they understand how to do advertising film production right.
There it is, friends, a prime list with some of the top film production companies in the business right now. Each of which has the skill, talent, and sheer creative power to make videos that carry your message across in unforgettable ways!
And while we can't speak for the other film companies on the list, we can tell you that here at Yum Yum we are passionate about all things video.
We love to build projects custom-fitted to your client's needs, tailoring every video we produce in ways that match your overall marketing approach. For that, we keep a close eye on the details, which helps us make compelling and memorable videos that give you the results you are after.
When you work with us, our sole focus is to leverage your insights and feedback to guide the project all the way through, resulting in videos that we all fall in love with.
However, instead of just reading about our process, why not watch this cool explainer video we made about it?
So, what are you waiting for? If you came here looking for top-notch film production companies, just get in touch! We'd love to talk over what you are looking for and see how we can make it happen 😀
Wrapping Up
All things considered, finding the right film production studio to take on your project is easier said than done. Not only do you need someone that gets what your project needs, but also someone who has the skills and experience to make it happen.
Hopefully, after reading this list chock-full of some of the top film production companies around, you'll be more than well-equipped to find the right crew for the job 😄
We wish you all the success in the world!