If you want video content that can complement and enhance your business's marketing strategy, you need video production services that are up to the task. And while Google can give you a solid starting point, it can be hard to determine which one of the many, many alternatives out there is the right fit for your company.
We'd like to give you a hand with that, so we've gathered the best video production services for business in one handy list, allowing you to learn a bit about each, and compare what they bring to the table. 
Let's dive in.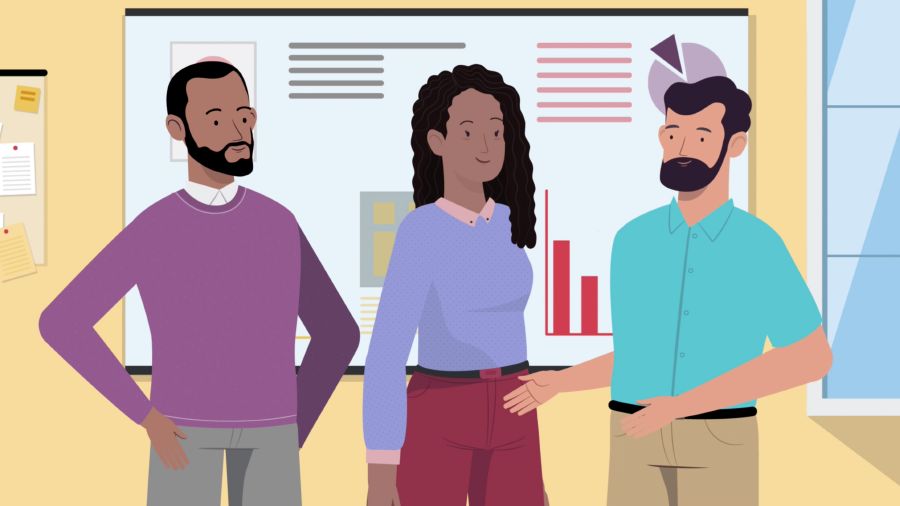 Choosing Between Video Production Services
Figuring out exactly what to pay attention to when comparing video services can be confusing — especially if you have no prior experience working with one! So, here are some of the key attributes you should look for when evaluating the studio that's going to produce your next video:
Communication:

Staying in touch throughout the entire production process is essential to achieving amazing videos. If you contact a potential video services provider, pay attention to their availability and response time to get a sense of how they'll handle future interactions.

Quality and expertise:

Never forget to check out the company's

previous work

to assure yourself that their content's quality matches what you are looking for.

Customization:

Professional video production should always involve unique, fully-customized pieces that are tailored to your business's precise needs.

Feedback:

To get an idea of what it'd be like to work with a specific company, you should always try to find out more information about them. Previous customers' feedback and online reviews are an excellent place to start.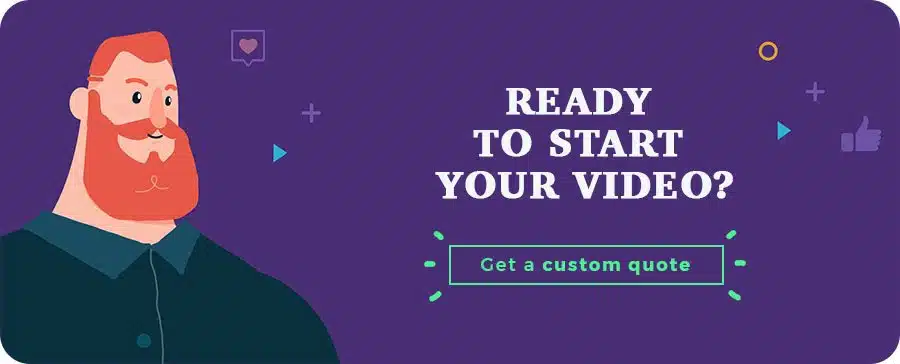 Top 10 Best Video Production Service Companies
Now that you know what to look for when evaluating potential providers, it's time to take a look at the list and meet some of the standouts in the industry right now.
1. Yum Yum Videos

—

Video Production Services
Founded: 2010
Team Size: 10 – 20 employees.
Clients: McKesson Corporation, Walmart, American Express, Vodafone, Red Bull.
Pricing: $8,000+
Who we are: A driven team of creative artists and experienced marketers who are passionate about all things video. Our mission is to connect your business with your audience through effective video content that leaves a mark. We seek to bring your message to life with compelling animations and unique pieces that are fully tailored to your brand's image and needs.
Over this past decade, we've partnered with all kinds of companies to create content across a wide variety of industries and marketing purposes. We believe that our extensive catalog speaks for itself and reflects both our team's talent and our passion for the medium. 
So, if you're looking for professional video production services that can create a compelling piece to set your company apart and carry your message, drop us a line. We'd love to hear what you have in mind for your next project 😃.
2. Sandwich Video
Founded: 2009
Team Size: 10 – 50 employees.
Clients: Aven, Slack, Shopify, ExtraHop.
Pricing: $50,000+
Who they are: A company that got into the video marketing industry by accident, they've nonetheless grown to become one of the best video production services thanks to their content's uniqueness and originality. Their goal is to help viewers understand something new, and they do so through memorable pieces that effectively capture their attention and stimulate their imagination.
3. BX Films
Founded: 2010
Team Size:  2 – 9 employees.
Clients: Stall Mates, Cystereo, Trōv Insurance Technology, Allegiant Air.
Pricing: $25,000+
Who they are: With the mission of doing whatever it takes to bring stories to life, this video company strives to constantly innovate and refine its production process. With over a decade of experience in the industry, they've worked with both startups and big enterprises from all over the world, producing a wide variety of video types, including explainers, commercials, and brand videos.
4. Antimatter
Founded: 2016
Team Size: 1 – 10 employees.
Clients: BeamWallet, UEFA, YouTube, Change.org.
Pricing: —
Who they are: This Italian-based video agency aims to produce a blend of high-end animations and compelling stories to convey your business' message in a memorable way. They believe in creating visually-appealing pieces that not only explain ideas but also provoke emotions and engage viewers. Their work is not just limited to video content either, as they also offer GIFs, TV spots, and social media content as well.
5. Demo Duck
Founded: 2011
Team Size: 20 – 30 employees.
Clients: Weizmann Institute, IMB, GEICO, Zocdoc.
Pricing: $25,000+
Who they are: A team of creatives that offers top-notch video production services focused mainly on customer education, product promotion, and branding. Thanks to their extensive track record, they're fully capable of crafting videos in 2D and motion graphics, as well as many other styles, and combine them with a strong marketing strategy to deliver results.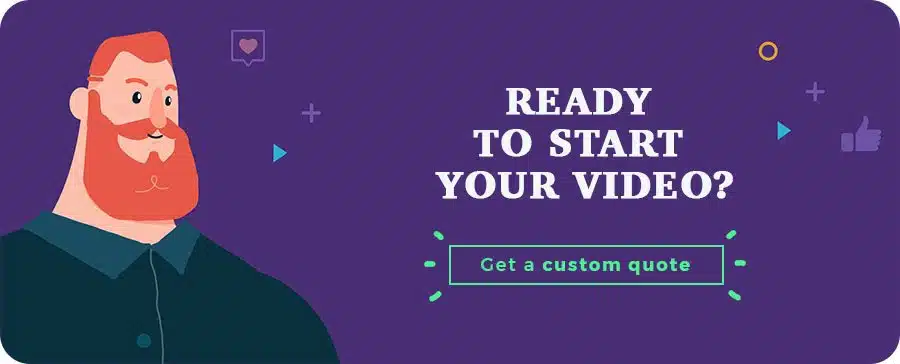 6. Early Light Media
Founded: 2012
Team Size: 2 – 9 employees.
Clients: PayActiv, Callaway, GKV, McCann Worldwide.
Pricing: —
Who they are: A team of artists, directors, producers, and video experts on a mission to take the viewer on an emotional journey through video content. The folk at ELM like to partner with businesses that seek to make an impact in the world, and they take care of their customers every step of the production process to ensure their goals are met.
7. mhf creative

—

Video Production Services
Founded: 2013
Team Size: 2 –  9 employees.
Clients: Egencia, Expedia, Hyve Group, Nubreed Events.
Pricing: $10,000+
Who they are: This boutique agency offers video content that elevates brands and helps them connect with their viewers in a more meaningful way. To achieve this, they prefer their production process to go unscripted, as they believe this is the best way to make content feel more authentic and bring brands closer to their audience.
8. Epipheo
Founded: 2009
Team Size: 10 – 50 employees.
Clients: Deloitte, SAP, Dupont, Epson.
Pricing: $15,000+
Who they are: When it comes to video production services for business, Epipheo has been doing it for quite a while now. They prefer to focus on simple visuals and producing educational pieces, but they're still fully capable of making exceptional video content for all kinds of industries. Their work covers a wide range of topics and styles, and they all reflect the company's skill and experience in the field.
9. Yans Media
Founded: 2015
Team Size: 10 – 49 employees.
Clients: Stacks City, Hive, Barclays Intrapreneurship.
Pricing: —
Who they are: This Armenian company offers video services that cover motion graphics, 2D, and 3D animations. No matter the style, however, their work always results in high-quality pieces that inspire viewers. Like us, they firmly believe in the power of video content to explain even the most complex ideas in an engaging way, so their work with the style is remarkable.
10. Faze
Founded: 2013
Team Size: 1 – 10 employees.
Clients: VAMA Cosmetics, Aegean Airlines, AMEX India, Nutribakes.
Pricing: $5,000+
Who they are: A team of digital media experts with the mission of helping growing brands boost their efforts through video content. They offer a wide range of services, from video marketing to illustration, SEO, and everything in between. Their process is based on constant collaboration, allowing the free exchange of ideas that lead to the creation of unique and compelling pieces for their customers.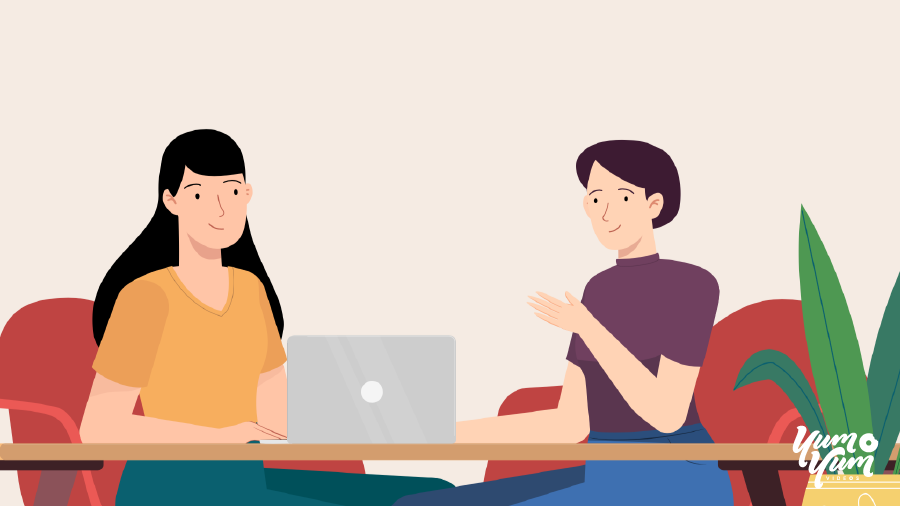 As we promised, those are some of the best video production services for businesses you can hire to bring your next project to life 😉.
We know that choosing the right provider is an important choice, and while we can't speak for other companies' processes, we can tell you that here at Yum Yum Videos, we take your needs and goals seriously. 
They're the beacon that guides and inspires our work, which is why we take the time to fully grasp them even before we get started with asset production. This allows us to fully tailor each and every one of our videos to your audience's requirements and what your business is trying to accomplish.
By staying in touch with our customers and paying close attention to details throughout the entire process, we can shape the final product together and deliver high-quality videos that you can be proud of 😊.
But that's enough talk! If you'd like to know more about our production process, you can take a look at this fun video we made about it!
At Yum Yum Videos, we're always looking forward to working on new projects and eager to offer you the best professional video services around. So, if you want to discuss how we can give you a hand with your next video, don't hesitate to contact us! We're always available to chat with you about it 😄
Wrapping Up
As you can probably see by now, the video production industry is not short on talented companies that can help you get the results you need through video content. The key is to know where to look and what to look for.
For that reason, we've compiled this list of the best video production service companies you can partner with to effectively convey your business' message. Hopefully, you'll find one whose values and style fit perfectly with your brand!