However, I understand it can be tricky to find your way in this uncharted territory. That's why I always recommend entrusting your project to one of the best digital video production companies out there. They know all the ins and outs of creating video content and are more than capable of giving you a hand.
Founded: 2010
Team Size: 10 – 20 employees.
Clients: Amazon, McKesson Corporation, Walmart, American Express, Vodafone, Red Bull.
Pricing: $8,000+
Who we are: An A-team of experienced marketers, creative artists, and passionate professionals with the mission of providing powerful digital content that's not only incredibly effective, but that also makes an impact, and brings you closer to your audience.
We've been working hard for over a decade to earn our spot among the best digital video companies around, producing hundreds of videos that combine compelling animations with emotional and relatable storytelling to bring your vision to life. But you don't have to take my word for it, as we have quite an extensive portfolio to prove it!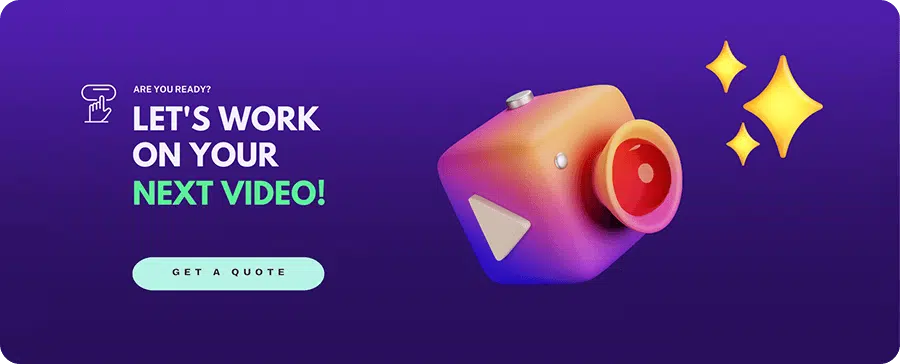 2.  BluBlu Studios
Founded: 2014
Team Size: 50 – 249 employees.
Clients: MEBO, Together Duke, Sensei, Miinto.
Pricing: $10,000+
Who they are: A Polish video production company that's well-known for the unique style of the pieces their wonderful team produces. They've partnered up with a wide variety of businesses out there to help them catch their audience's eye with visually-attractive videos that tell exciting stories. On top of that, they have a knack for transforming complex ideas into distinctive, beautiful animations.
3. Commotion Engine
Founded: 2011
Team Size: 2 – 9 employees.
Clients: Payscape, Move Guides, Trimble, Pulse.
Pricing: $10,000+
Who they are: A digital video production company that helps brands leverage effective video content to communicate with their prospects and help move them further along the marketing funnel. Like us, they focus their full efforts on their clients and their particular marketing goals. This results in great custom-designed pieces that can boost any existing digital strategies.
4. SLON Media
Founded: 2017
Team Size: 10 – 49 employees.
Clients: Parimatch, Wordtune, Epam, Joom.
Pricing: $10,000+
Who they are:  A younger studio, the folk at SLON Media still boast more than enough experience in digital video production to create wonderful content across different industries. They aim at producing eye-catching visual content, along with other creative services such as mobile marketing, and branding and design, to help businesses grow.
5. Gardner Productions
Founded: 1995
Team Size: 10 – 49 employees.
Clients: MEGAcomfort, Manulife Insurance, Farber, Fellowes.
Pricing: $10,000+
Who they are: A self-defined group of "strategic storytellers," this boutique video production company with several decades of experience under its belt. Their strength lies in creating wonderful video content for all kinds of industries, media projects, and campaigns. Their goal is always to help businesses communicate clear and compelling ideas that effectively reach their intended audience
6. Tale Production
Founded: 2015
Team Size: 2 – 9 employees.
Clients: LoyalFree, Jake Wood PT, Batfast, Charnwood Brewery.
Pricing: $8,000+
Who they are: One of the best digital video production companies specializing in the development of visual content for higher education and corporate purposes. No matter whether it is for recruitment, funding, or simply sharing information, their pieces take the viewer on a journey to discover a business' story while effectively communicating everything that makes them stand out.
7. School of Thought
Founded: 2009
Team Size: 10 – 49 employees.
Clients: Blend, Montage Health, Milliman, Intrepid Travel.
Pricing: $25,000+
Who they are: A studio that's been steadily growing and adding services to their portfolio from the moment they started, they now offer video production as well as media planning and buying, stunts and activations, and a lot more. With a deep passion for sustainability work, their pieces reflect creativity and their critical thinking skills. 
8. Casual Films
Founded: 2006
Team Size: 50 – 249 employees.
Clients: Autodesk, GoDaddy, Marriott, PwC.
Pricing: $10,000+
Who they are: Another excellent studio that provides full digital video production services for global businesses looking for expert corporate communicators. Their eye-catching short films showcase the team's talent and their many years of experience. They offer a flexible process so that they can meet their customer's needs and deliver assets that meet all of their goals.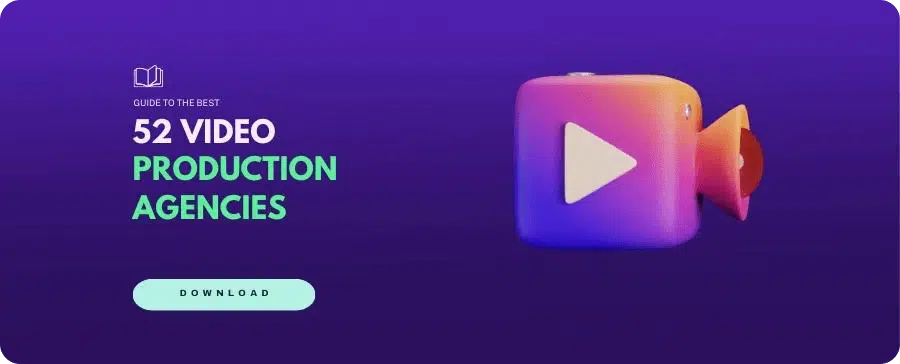 9. Clim Studio
Founded: 2014
Team Size: 1 – 10 employees.
Clients: Joko TV Show, Logitech, OpenClassrooms, Frooti Fizz.
Pricing: —
Who they are: A design-driven digital video production company with an adaptive and fluid structure that helps them to build teams specifically tailored to each project, rather than providing the same approach to all its clients. Their goal is to create videos that successfully boost any brand's communication efforts.
10. Colormatics
Founded: 2014
Team Size: 10 – 49 employees.
Clients: Hello Heart, Brandclub, Providence, Public.com.
Pricing: $25,000+
Who they are: A specialized group that caters to businesses in the crypto, healthcare, and sports industries. They also produce testimonials, live-action videos, motion graphics pieces, and even social media strategies for all kinds of companies. They like to take on unique challenges, and they enjoy finding different ways of solving them using targeted video content.
Want to Know More about Yum Yum Videos?
If it wasn't obvious already, at Yum Yum Videos, we're passionate about all things video. It's precisely that passion (plus quite a bit of coffee and a few doughnuts here and there 😜) that fuels our work. Every piece of content we work on reflects our love for the medium and our dedication to meeting and even surpassing our client's expectations.
Over the years, we've perfected our production process to ensure we fully understand your business' needs from the start. But rather than describe it to you, I'd like to share this cool video we made about it!
Regardless of your niche or your message's complexity, I have no doubt we will find a way to tackle it effectively. Let's work together to bring even your wildest ideas to life! 😊 If this sounds like something you'd like to be a part of, drop us a message. We're always eager to take on a new challenge 😉.
Wrapping Up
Figuring out how to tackle digital video production is no easy walk in the park, as there are many steps in the process that you'll have to coordinate and take care of yourself to ensure good results. The good news is that you can save yourself that headache by leaving it to those who already know how to do it effectively.
While it's true that there's a huge number of companies to choose from, you'll find some excellent choices on this list. I've made sure to include a wide variety of skilled providers, so you can surely find one that suits your style, tone, and even your budget range. No matter which one you select, you can't go wrong with your choice!