In recent years, video content has become one of the most reliable and efficient ways to capture an audience's attention and communicate your business' message effectively. In fact, that's probably the reason why you're looking for a promotional video company!
Choosing the Right Promotional Video Company
No two people are ever the same, and the same rule applies to businesses. Every brand is unique and, when using video to promote yourself, you should showcase exactly that!
That's why choosing the right promotional video company is crucial during the planning stages of your marketing strategy. The company you partner with has to understand the essence of your brand and be able to translate it into a promotional video that effectively addresses your marketing goals without compromising the message.
To help your selection process along, we've listed five fundamental aspects to take into account: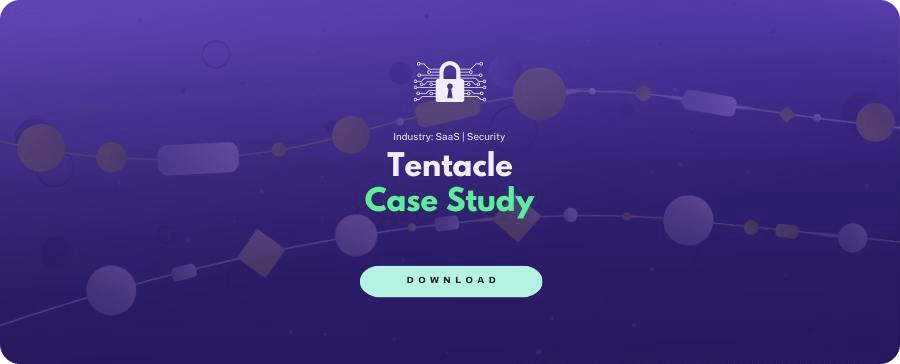 The Top 10 Promotional Video Companies Out There!
Now that we've covered the key aspects to take into account when choosing a good provider, it's time to take a look at the ten best video companies in the market right now.
Note that this list includes different types of agencies specialized in a variety of industries, and that produce different styles of videos, not only promotional videos or promo ads. The idea is to make sure that whatever it is you need, you'll find at least a couple of awesome choices here.
It's kinda difficult to sing your own praises without sounding biased, but we genuinely believe we are one of the best promotional video companies you'll find!
You might have noticed our motto is "We make videos that taste different," and here's what we mean by that:
For years now, we've accumulated experience working with hundreds of companies across the world – From unknown startups to several Fortune 500 companies like Wal-Mart, Docusign, Fox, Red Bull, and McKesson, to name a few.
However, we're more than happy to let our work do the talking for us!
So, if you want to learn what we can do for your business promotional project, don't hesitate and just contact us today. Let's chat about it!
#2 Switch Video – Promo Company
Switch Video produces animated, whiteboard, and motion graphic explainer videos, and they have experience working with promotional videos for both start-ups and big-multinational firms, from small nonprofits to big tech companies. Always under the same three promises: Reasonable timelines, keeping up with the clients all the way through, and fulfilling every aspect of the job. Their goal? That their videos connect emotionally with the viewers with an easy-to-understand message!
At Demo Duck they believe that they can bring to life companies with animated video content. They create all types of promotional videos, like explainers, educational, and ads. Their work relies on transparency and curiosity. But what really makes them stand out is their great quality scripts and animations.
#4 Lemonlight – Promotional Video Production
This agency develops a variety of videos, from broadcast to explainers, for companies of all sizes. They aim to have a streamlined process that ensures their clients an effortless experience. However, what makes them stand out is that they provide affordable promo ads and very flexible partnering.
This promotional video company provides live-action video content, VFX videos, and also animated productions like 2D and 3D animations. They know as well as we do that promotional videos are great to persuade audiences in specific ways to increase your sales performance. And their secret is to develop content with top-notch design through a very repeatable and predictable process they've created and improved upon.
#6 LAI Video – Promotional Video Company
This boutique video company specializes in delivering video campaigns for corporations, non-profits associations, and academic institutions. In their own words, they develop "video-centric campaigns to inspire, educate, and connect." Their goal is to create a change and, because they know how powerful a solid script is, they base their work on robust storytelling.

#7 Sandwich Video – Promo Company
Sandwich Video started in 2009 and now has become one of the most refreshing companies of live-action videos. They work with all types of businesses, especially from the tech niche, and what makes them stand out is their dynamic and funny style.
This promotional video company understands that the process of creating a video has to be "more than pretty"; it has to be thorough and detailed. So much so that they prefer focusing on a few clients at a time. This way, they strive to deliver explainer videos that, above all, meet up with their partners' business goals.
#9 Thinkmojo – Promotional Video Production
Thinkmojo creates VX, that is, visual experiences for brands. They like to keep things interesting and fresh; that's why they choose to partner with companies that like to shake things up. How? Whether the videos are animated or live-action, they focus on creating them with beautiful and engaging visuals.
#10 Blend – Promotional Video Company
This boutique company from Los Angeles has a diverse skillset that includes UX/UI, digital strategy, and video production. As they put it, they "make images that move for screens of any size." From start to end, they take care of all the promotional video production to ensure they deliver on time and on budget. And all that comes with top-quality creativity. Nice, right?
So, there it is folks! The top ten list with the best promotional video companies out there in terms of quality, expertise, and services. As you can see from the promotional video examples, each one is able to bring value to your marketing table.
Yum Yum's Style of Promotional Video Services
We can't really speak for the others on the list, but at least on our end, we'd like to add that here at Yum Yum Videos, the secret to our amazing videos is paying particular attention to our client's needs and requirements. Then combining that with the right amount of creativity and flair to create promo videos that not only look beautiful and fun but are also compelling.
If you want amazing video content for your brand, the individual details that go into the larger promotional video production process have to be on par with those expectations. And we've mastered the process of doing just that!
We listen to your feedback and make sure to reflect on the ongoing product, keeping product and goals at the forefront at all stages. Letting dedication, passion, and our particular love for what we do guide us during each step of the process.
It's that passion that we hope comes through on every project we worked on. The results? Fantastic and customized pieces of content that represent our customers' brands' uniqueness! Every. Single. Time.
Want to know more about what we do, and how we can help your brand? Don't waste time and get in touch! We'll go over your project and take it from there.
Wrapping Up
Every promotional video production is unique in some way and is bound to present its individual strengths and challenges. However, if you are working alongside one of the promotional video companies on this list, you'll get nothing but top-notch results, diversity, and professionalism every step of the way!
Choosing the right partner to produce your promotional video is critical, yes, and it can feel daunting at first. But once you've made the right choice, you'll get to sit back and enjoy the sheer creative process of bringing your ideas (and your brand!) to life.
Ultimately, it's well worth the extra effort 🙂