If you're looking for a tool that can boost your marketing efforts, then you definitely need videos in your life.
As most modern businesses can attest to, using videos can improve your visibility, increase traffic, and help generate new leads. But to get all that, you can't settle for just about any video – you need them to be spectacular!
The best way to get those results? To rely on the expertise of an amazing corporate video production company to bring your vision to life.
The benefits are pretty straightforward. Companies like these can guide you throughout the production process and create high-quality videos that will wow your target audience. The problem, though, is that there are tons of companies out there! And picking the right one can be tricky.
But don't worry! We've compiled this list of the best ones out there precisely to help you make your choice.
Making The Right Choice
You surely don't need stats or expert opinions to know that in today's digital platforms, nothing can beat the power of video marketing when it comes to engaging audiences.
People love videos and actively seek to watch more – which is probably why an increasing number of businesses across all industries have started to invest in the medium as of late.
Naturally, this means that a lot of brands are competing for the public's attention. In other words, there are tons of new videos each day vying for your target audiences' focus. People, on the other hand, are mostly paying attention to the best videos, be it because they are creative, funny, inspirational, breathtaking, or all of the above.
All of this should make it clear that getting help from a corporate video production company has become a must in recent times. Why? Because these companies have the expertise and the knowledge to create high-quality pieces capable of standing out.
What's the best way to make the right choice, then? By paying attention to these 5 key factors when considering companies for the job:
Quality and expertise: look to the video company's portfolio to see if its past works' quality standards meet what you are looking for.
Communication: make sure that the company has a smooth communication process that keeps delays and misunderstandings out of the equation.
Customization: analyze the company's videos and see if they feel unique and tailor-made for each client.
Feedback: research the company online, check out the feedback on past projects and previous clients' opinions.
Price: don't settle on a company based on price alone. Cheap video production companies usually skimp on several important factors that become glaring in the final product. And there are plenty of overpriced setups out there, whose videos don't come anywhere near the level of quality their prices imply. Find a company whose price-quality ratio fits your needs and not the other way around.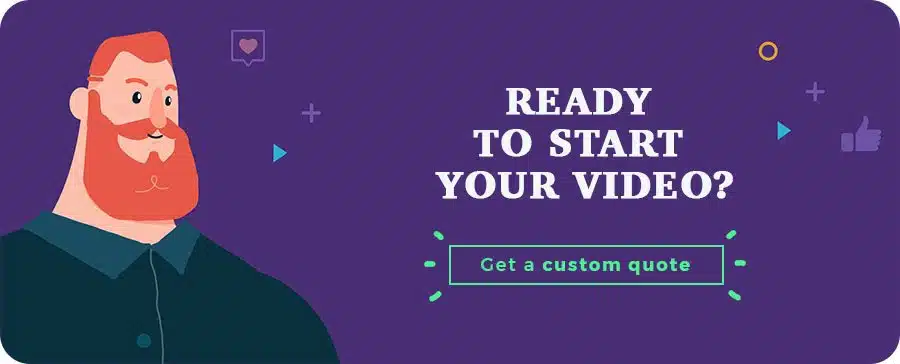 Top Video Marketing Companies Out There
Now that you know the essential things you need to look for in a corporate video production company, let's check out some of the best around.
Yum Yum Videos
Sandwich Video
Veracity Colab
Think Mojo
Sparkhouse
Epipheo
Rip Media Group
Demo Duck
LAI Video
Switch Video
Though some of these companies are more specialized than others, we've included them to provide a fuller picture of the industry and ensure you find what you need. One thing's for sure, though, all of these companies are amazing at what they do!
#1 Yum Yum Videos
It might not be humble to put ourselves at the start of the list, but we are very passionate and proud of the work we do for our clients. Our focus has always been to take their ideas and turn them into fun, creative, and above all, effective videos that pop out of the screen. And while we have a knack for explainers, we also craft other cool types of videos too! Always hitting the industry's highest levels of quality.
How do we do it? By offering our clients…
Fully customized videos according to their needs.
Top-of-the-industry video quality across the board.
A sophisticated video production process with keen attention to detail.
Additional integrated video marketing strategies to boost our clients' brands.
Excellent price-quality guarantee for all our videos.
We've been around for many years, and have worked for hundreds of companies from across the globe. We've had all kinds of clients from big to small, including some remarkable companies like Wal-Mart, Docusign, Fox, Red Bull, and McKesson, to name a few.
Here's a taste of the type of animated explainer video we can do for you:
You don't just have to take our word for it though, check out how some of our clients feel about our work:
#2 Sandwich Video
Focusing on Live Action videos, this corporate video company takes care of the entire process. From writing funny and unique scripts and creating the video itself, to distributing the final product through several channels, Sandwich Video has your back.
Too many photos on your phone?
#3 Veracity Colab
This corporate video company aims for the best of quality. With over a decade of experience in video strategy and production, Veracity Colab has established itself as a robust alternative for mid-sized companies and enterprise clients that want great video content.
Epson Pulsense Watch | Take the Tour
#4 Think Mojo
This company's main products are product videos and explainers, but they offer a lot more. From educational videos to editorials, support, and video ads, Think Mojo is a great alternative for anyone looking for quality videos, regardless of the company size.
What's Good: Knowledge Capture App in Zendesk Guide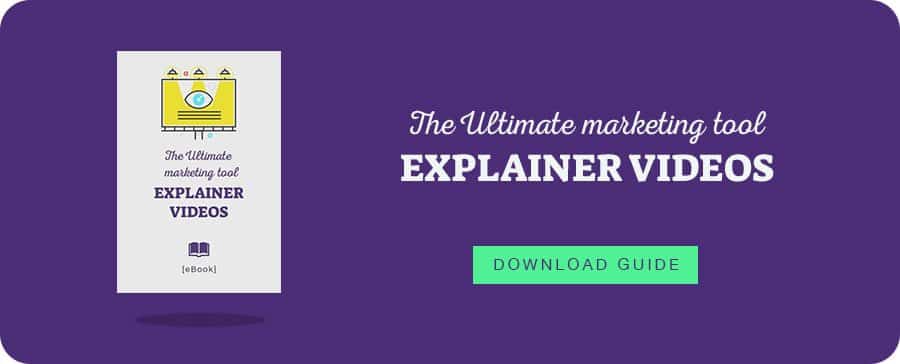 #5 Sparkhouse
This corporate video production company has set a clear goal for itself: to create, educate, inform, entertain, and sell while telling stories. To get all that, they combine their clients' purposes with delicate artistry to provide quality results across different video services.
Liquipel 2.0 Can Your Phone Survive This?
#6 Epipheo
One of the first corporate video companies to ever produce explainers, Epipheo sees itself as a team of teams. Basically, that means that they organize a team of experts to produce the entire video, from the drawing board to a beautiful finish.
We never have to scoop cat litter again. Thanks, Litter-Robot!
#7 Rip Media Group
This corporate video production company boasts about its team of storytellers that create great narratives for its clients. Rip Media Group concentrates on whiteboard animation, character animation, and live-action videos to grow any business through the power of video marketing.
This is Keysight – People and Culture
#8 Demo Duck
Self-defined as a small team of curious people, Demo Duck is a high-quality corporate video production company that takes what they learn from brands to turn that into video content. They mainly offer explainer videos for the advertising, education, and media industries.
#9 LAI Video
This full-service video agency specializes in the creation of video-driven campaigns for corporations, associations, non-profit organizations, and academic institutions from all over the US. Their goal is for all of their videos to "attract action, create change or make something matter".
DocInfo.org - Information You can Trust
#10 Switch Video
This company is really popular due to its three premises: set reasonable deadlines and meet them; communicate everything to the client; and be as detailed as possible with the work. Switch Video works mainly with animated, whiteboard, and motion graphic videos.
BioScript Solutions - Focus on Getting Better
And there you have it – a list of high-quality, experienced, and overall fantastic corporate video production companies for you to choose from.
As for Yum Yum Videos, we take our client's needs to heart and put them at the core of our work. We make it our mission to truly understand their marketing goals, product, and target audiences, even before we begin developing their content. That lets us tailor-make each and every one of our videos according to what our clients need.
Our top priority is always to deliver a high-quality piece, and our experience tells us that the only way to do so is to pay close attention to details. Something we manage to do well due to the way we stay in touch! We are always eager to hear our client's feedback throughout the process, as it informs and shapes the final product. The results? Happy clients, satisfied with the video we helped them create.
But that's enough reading for now. We are, after all, a corporate video production company!
So, if you want to know more about our process, we actually have a cool vid that goes into it a bit more:
It's a process that guarantees that our client's plans for their video marketing are set for success. So, if you are looking for a corporate video company, get in touch today and tell us what you're thinking – We'll be glad to help you out!
Summing Up!
Getting the right video to represent your brand is essential, especially when you realize the fierce competition that's out there fighting for people's attention – Something that only makes your decision of which company to work with that much more important!
That said, the list we've compiled here should make things easier, and at the very least give you a solid place to start! Because we truly believe that everyone there can do a terrific job when it comes to creating amazing videos.
Just go through the tips at the beginning as you compare your corporate video production company options, and before long, you'll be exploring your creativity as you bring your video to life!