You'll find that there are many editing programs to help your video production run smoothly, from professional-level software to user-friendly tools. In this note, I'll cover which are the good animation apps in the market nowadays, both paid and free, to meet the needs of every type of business.
If you're just getting started with video production, you may need an animation app that's more targeted toward beginners.
You may think that animating apps for free aren't as good as paid ones, but that's not quite so.
Pencil 2D works with both raster and vector workflows, which gives you the flexibility to create hand-drawn animations made of pixels or vector drawings. With their drag-and-drop editor and the pre-setup animation layout they offer, this animation tool makes creating professional-level videos a piece of cake.
Supported Platforms: Windows, Mac OS, and Linux.
Pricing: Free.
2. FlipaClip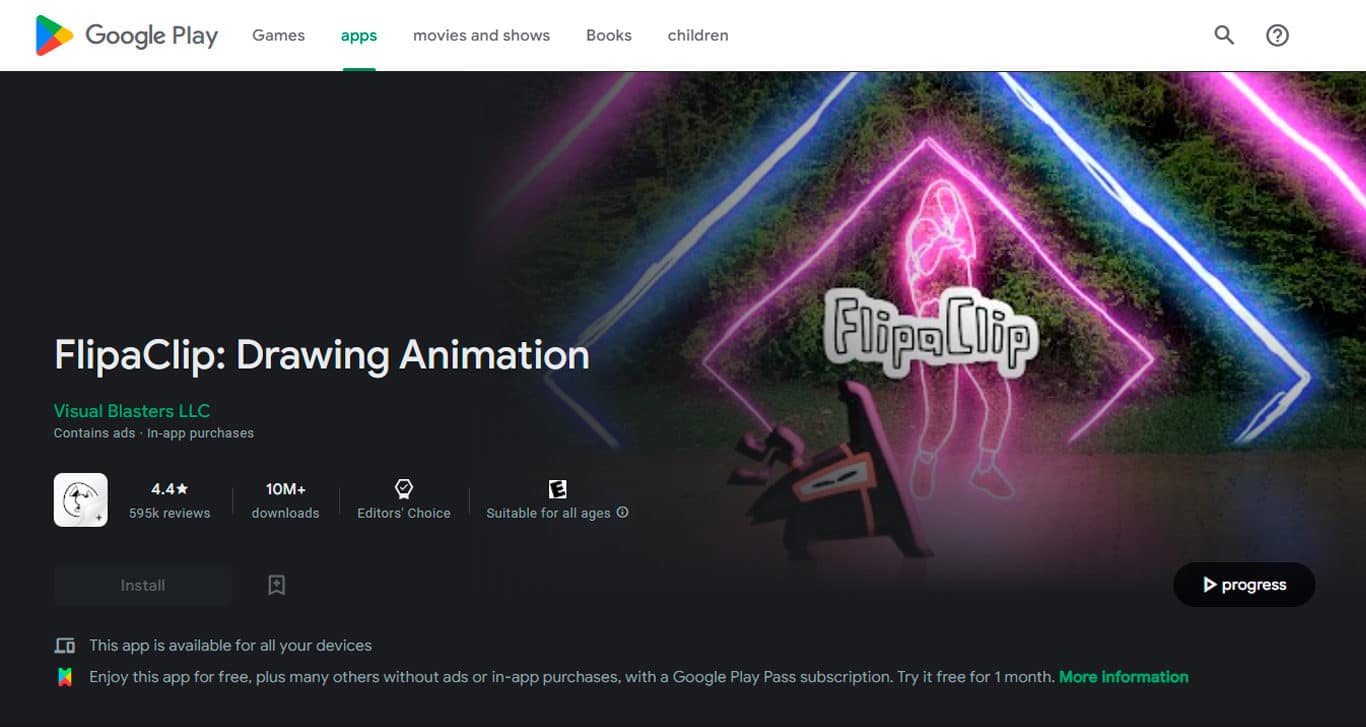 Keeping up with the best animation apps for beginners, we have FlipaClip, a frame-by-frame program for portable devices. 
Not only do they offer brushes of various styles with pressure sensitivity that help you add depth to your work, but they also have a vast library of sound effects that can give your video a more professional touch. Moreover, their onion layering feature allows you to see the previous layers when drawing, which simplifies the animation process.
Besides being an easy-to-use and interactive platform, this animation app offers a tutorial for first-time users that goes over all the features it has to offer.
Supported Platforms: Android and iOS.
Pricing: Free, but you can unlock premium features for $4.99.
3. Alight Motion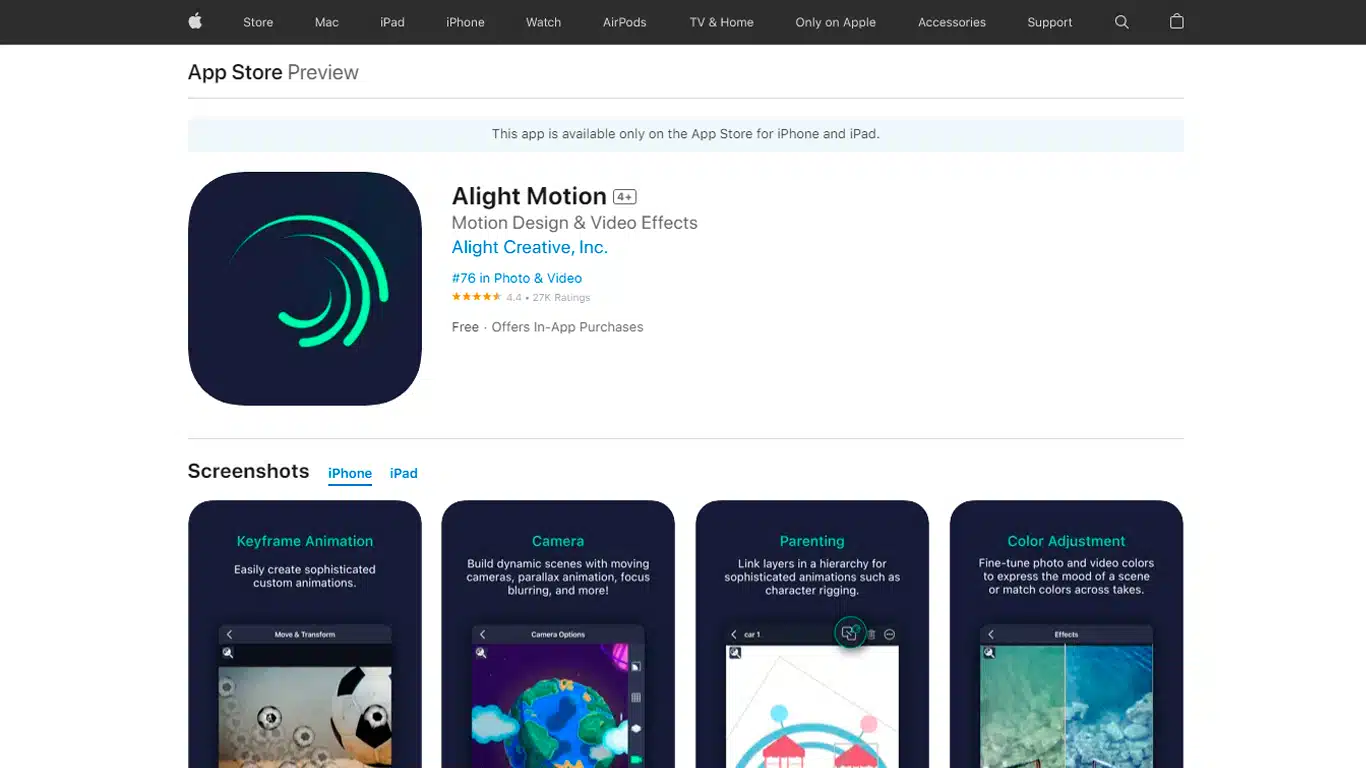 Keeping with the mobile apps, here's one that will make your content creation much easier.
Alight Motion was the first motion graphics design app for smartphones, iPhones, iPads, and Macs. With this program, you can do video editing, produce high-quality animations, and create motion graphics—all on your phone.
Besides being one of the best animation apps to create videos with smooth keyframes, Alright Motion offers more than 100 basic effects, a wide range of amazing visual effects, keyframe animation, and many more amazing features. 
All of these attributes can be a bit confusing for beginners, so the app provides a detailed tutorial section where you can learn how to create the best transitions. With this tool, you can easily develop amazing animations with a unique and professional look from the comfort of your phone.
Supported Platforms: Mac OS, Android, and iOS.
Pricing: A monthly subscription of $4.99.
4. Vista Create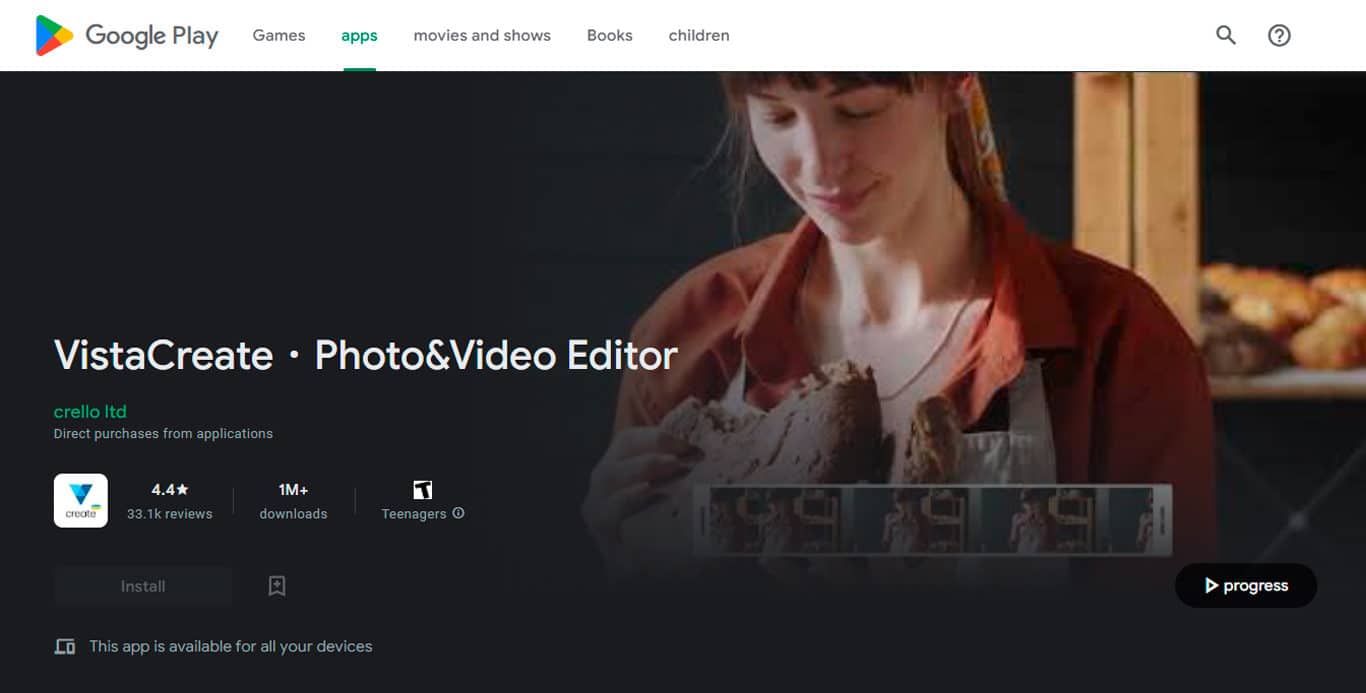 Vista Create is an animation app that allows you to create motion graphics you can use to make attractive posts and stories, develop moving ads, logos, Facebook banners, and more.
You can add pieces of video to edit or simply lay out your images to easily add fantastic effects, like zoom-in and fade-in. If you want to change your graphics a bit before animating them, VistaCreate allows you to do it directly from the app, offering editing tools like removing the background and adding text, images, music, and brand elements. 
I believe that this is one of the best animation apps for beginners because it offers more than 50,000 professionally pre-designed templates and a library of royalty-free creative assets you can take advantage of.
Supported Platforms: Windows, Mac OS, Linux, Android, and iOS.
Pricing: A free starter plan with limited design downloads per month. The Pro plan is $7.99 per month and allows unlimited projects and acres to the royalty-free files.
5. Stop Motion Studio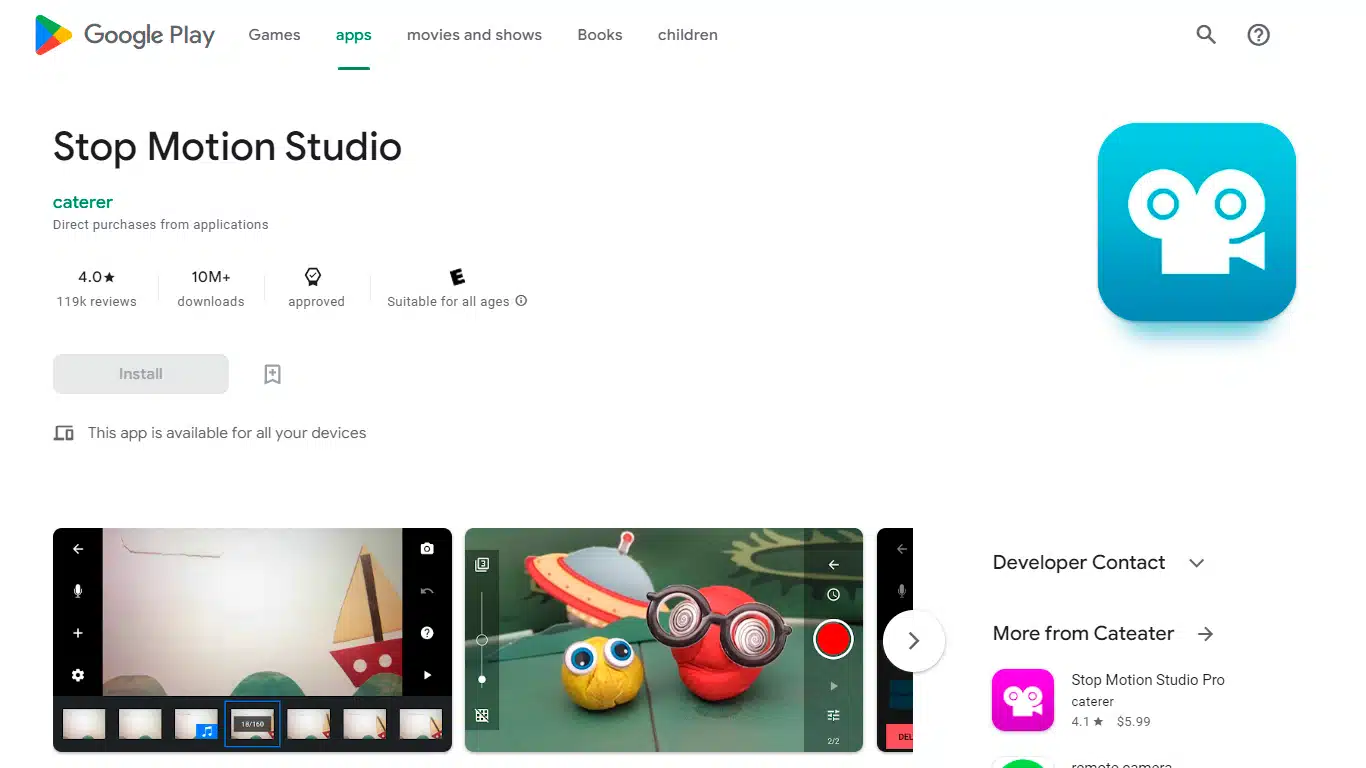 In animation, there are many techniques you can take advantage of to make awesome videos. If what you're into is stop-motion capture, then Stop Motion Studio is for you (A though guess, right?).
Stop-Motion Capture is an excellent technique for depicting real-life products, as you can inject liveness into them. While you don't necessarily require an animation app to create videos in this animation style, Stop Motion Studio will certainly make your job easier.
With its overlay mode, you can position your props in accordance with the previous frame, helping you make seamless transitions easier. At the same time, it offers a variety of filters and editing tools you can use, like a time interval mode that automatically captures images.
Supported Platforms: Windows, Mac OS, Android, and iOS.
Pricing: Free trial available, the premium option starts at $4.99 one-time payment. It's free for Android and iOS, offering in-app payments.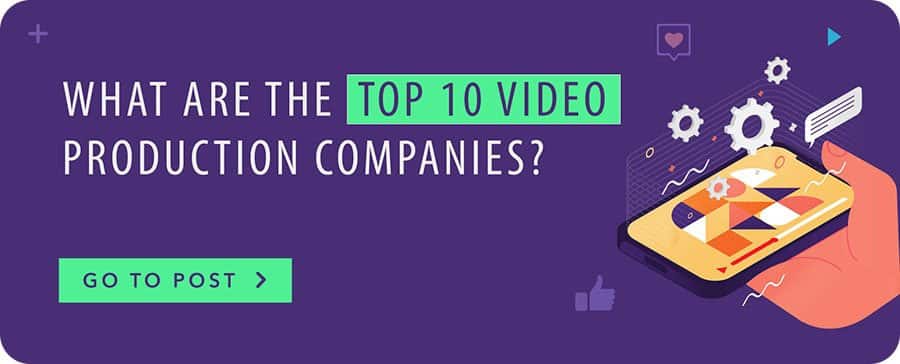 6. LottieFiles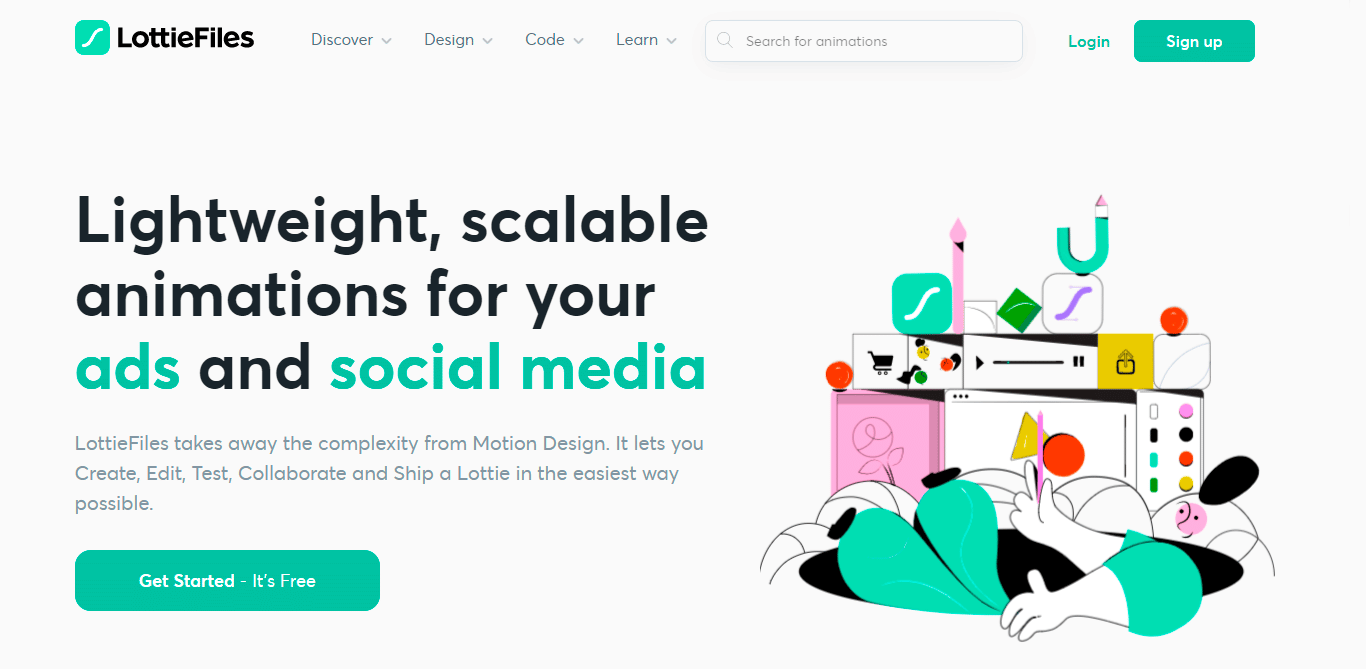 Have you ever heard of Lotties? A Lottie is an open-source, high-quality, interactive, and small animation file format. Using  LottieFiles, you can create, edit, and export Lottie animations.
For UX designers, LottieFiles is one of the best animation apps there is. Lotties are smaller than GIFs and PNGs, so they won't slow down your page load speeds. Since they're based on vectors, you can easily change their scale without worrying about losing quality, adding responsiveness to our websites.
To simplify the video production stages easier, LottieFiles offers an extensive library of free animations you can use. With their editor, you can make quick adjustments like changing the colors or adding a background image. Lastly, you can create custom animation triggers, set up by certain actions like a click, scroll, or hover, bringing your animations to life.
Supported Platforms: Windows, Mac, Android, and iOS.
Pricing: Free
7. Adobe After Animate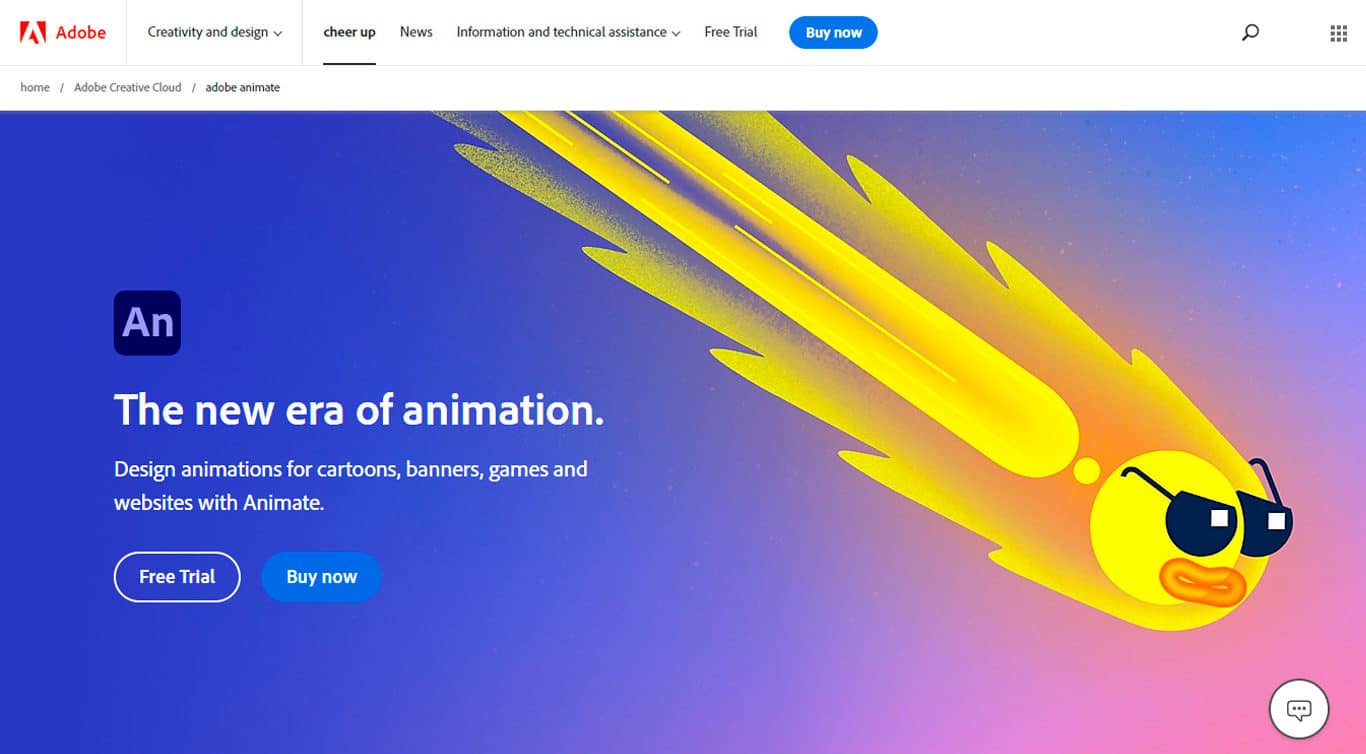 It should be no surprise that an Adobe program had to be included on this list.
After Animate is one of the most versatile animation apps available. You can use it to design vector graphics and interactive animations for websites, banner ads, movie animations, animated GIFs, and virtually any sequence of moving images you can imagine.
This vector-based 2D animation software has many tools you can use and a great number of plugins. You can draw each frame by hand using bitmap layers or reuse elements from frame to frame. It even offers automated lip-sync tools, so you can quickly animate speech as well.
Because of the great number of features they offer, it can be a challenging program at the beginning. But don't worry because there are tons of tutorials, courses, and other aids you can use to take proper advantage of all that Adobe Animate has to offer!
Supported Platforms: Windows, Mac OS, Android and iOS.
Pricing: Starts at 20.99 dollars per month, but you get a free trial for seven days.
8. Blender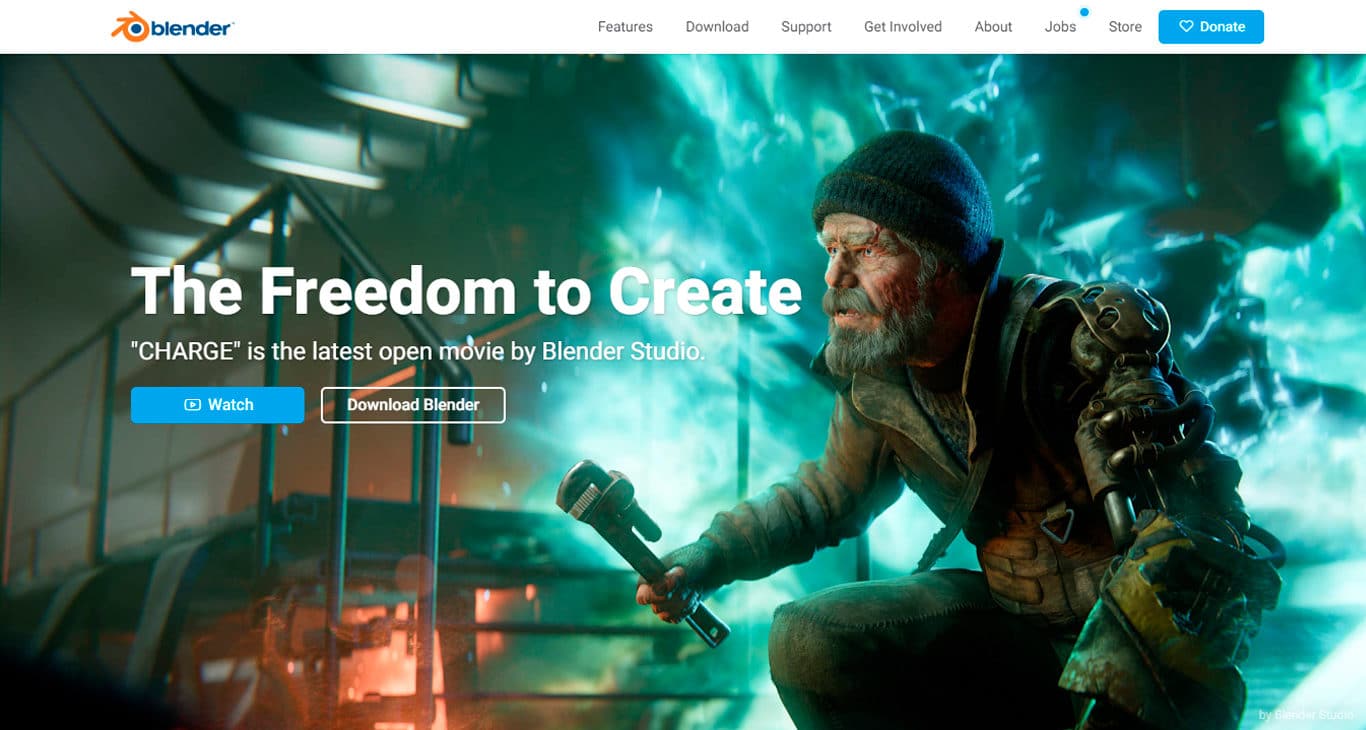 Among the animating apps for free, Blender is an excellent option. This program is based on open-source 3D animation software that contributors from all around the globe are constantly improving with new plug-ins and handy tools. 
So, if you're looking for an accessible program to start learning 3D animation, Blender is one of the best animation apps for you. It offers almost everything you'll need to make great 3D animations: modeling, rigging, simulation, rendering, compositing, motion tracking, and video editing.
You can use Blender to create 3D-printed models, visual effects, incredible motion graphics, virtual reality, interactive 3D applications, and even games. Although it has a steep learning curve, there are tons of resources you can reach out to, like tutorials, FAQs, and support groups, that'll help you get the hang of this app.
Supported Platforms: Windows, Mac OS, and Linux.
Pricing: Free allows you to use it for any purpose, including educational and commercial content.
9. SideFX (Houdini)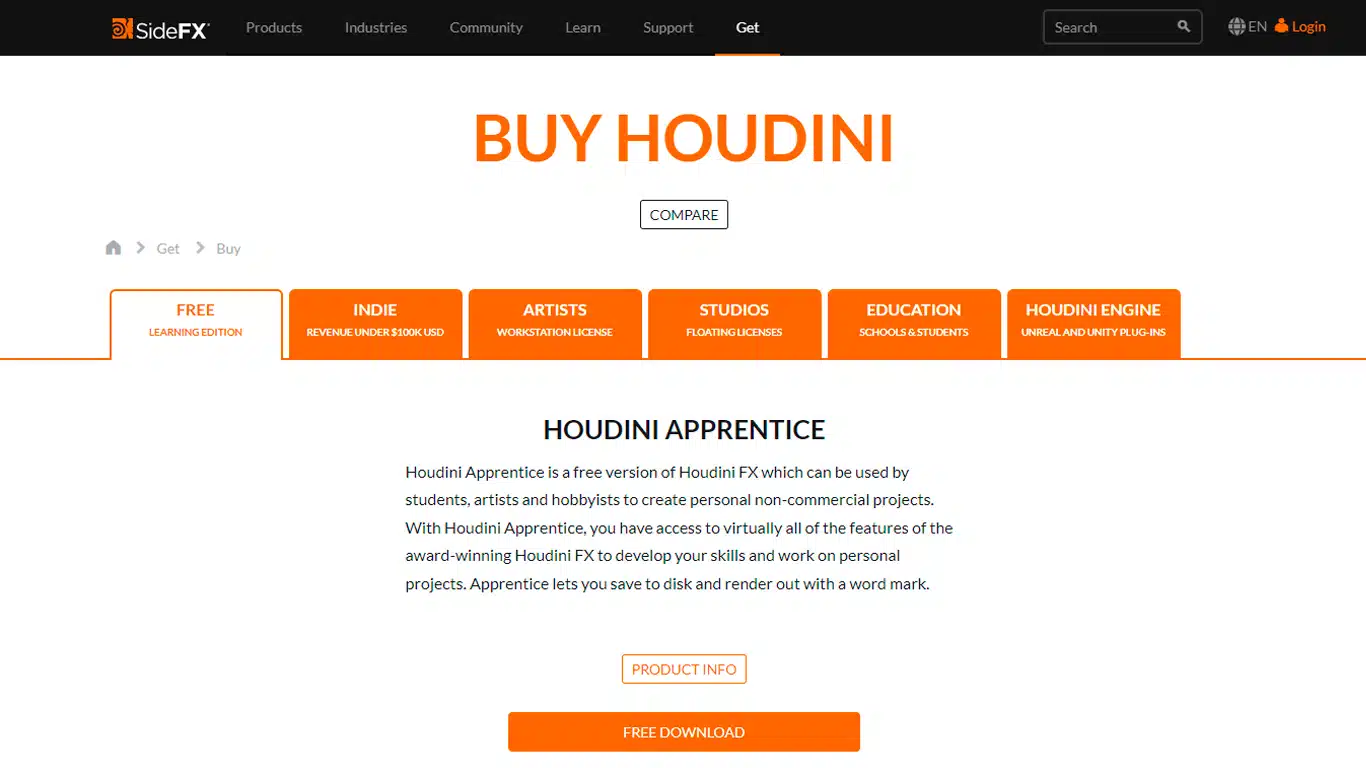 Side FX is an animation app designed to help users create more advanced productions, including things like virtual reality, motion graphics, and even films.
Houdini stands out because it provides a node-based workflow that enables you to easily create sets of actions that you can later reuse and rearrange. This program's visual effects are one of its strongest features, with a suite of VFX tools that includes simulations of fire, fluids, and particles.
There are plenty of tutorials to help you learn how to best use Houdini because the community around this app is strong. Moreover, the many automated functions in this app, like its drag-and-drop editor, make it quite user-friendly.
Supported Platforms: Windows, Mac OS, and Linux.
Pricing: It offers six subscription tiers, with prices depending on whether you're a student, an independent artist, a company, etc.
10. Autodesk Maya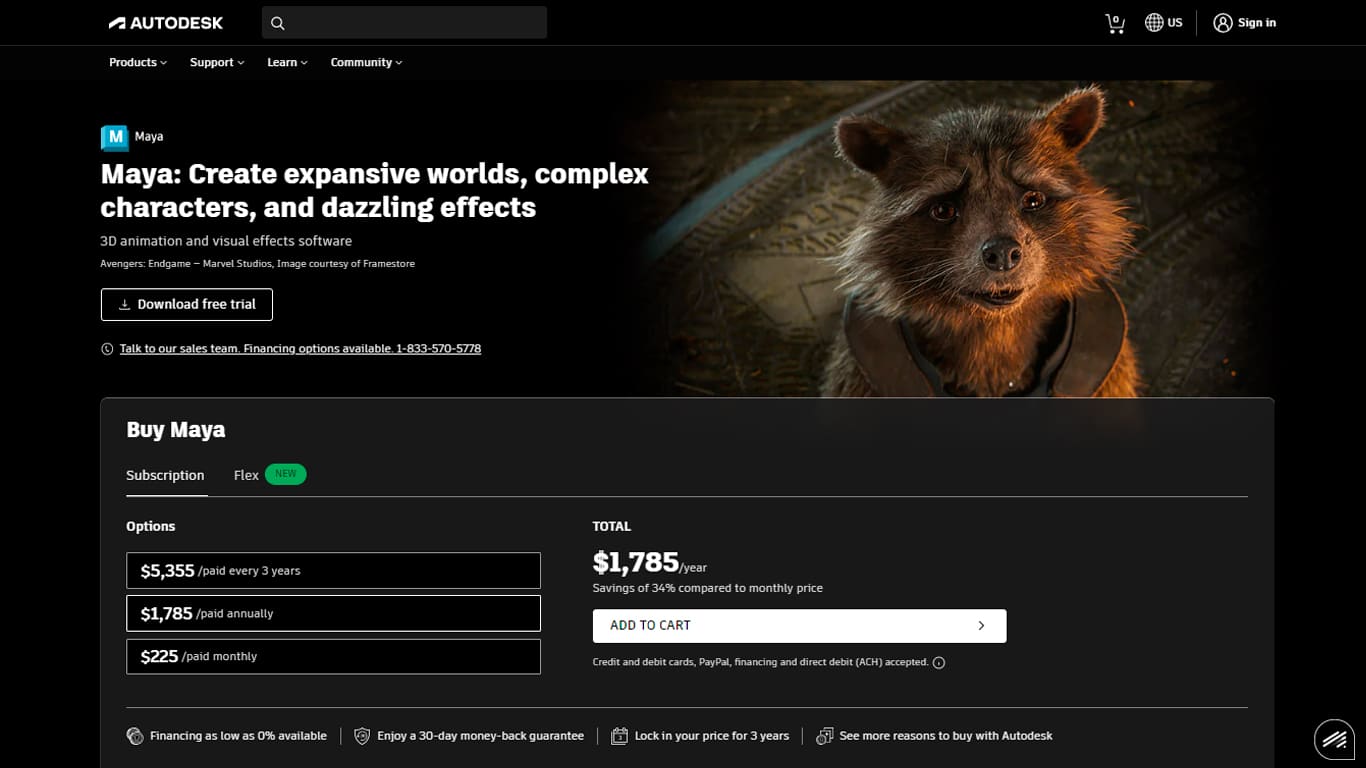 Autodesk Maya is one of the best 3D animation programs, known for its ability to produce realistic characters, convincing worlds, and stunning special effects. You can use this app for 3D modeling, 3D animation, rendering and shading, character creation, developing realistic effects, motion graphics, and more.
This tool is designed to create highly accurate and detailed environments thanks to the prebuilt graphs that make it easy to develop visually impressive effects like snow and dust storms, for example. On top of that, the 3D modeling features allow you to design real-life-like animated characters.
Autodesk Maya provides a complete 3D package, so users don't need to purchase any other tools inside the program. This animation app is not recommended for beginners, as it is very complex and requires some previous knowledge to use it effectively. But the result of mastering it will be professional, high-quality, and realistic 3D animations.
Supported Platforms: Windows, Mac OS, and Linux.
Pricing: 30-day free trial. A Standard plan enables single-user access and is $215/month.
Wrapping Up
There's animation software for anything you might be looking for, from making engaging social media posts to developing films with unbelievable (or, actually, quite believable) special effects.
The benefits of implementing a video marketing strategy are no longer debatable. For a small company, creating videos used to be pretty expensive, but nowadays, with animation apps, everyone has the chance to take advantage of this format. 
Don't get lost in the sea of options available— find the best animation app that works for your company, and add interesting videos to your content production. You'll start seeing your marketing efforts improve!