When you're looking to hire a video production company, it may be hard to know where to start. There are many different options out there — companies with varying levels of experience, and offering different kinds of videos (some of them completely customized, and others with a template-like service).
So, how on Earth can you know how to choose the best one?
I'm sure that you already know every benefit of using video content, especially explainer videos! You probably also know that there are many different kinds of animated videos and that you should choose the one that aligns best with your brand and your product.
(And if you don't, just check this video out!)
Soooo, now that we're all on the same page let's take a look at how to go about choosing the best animated video company out there!
Recognizing an Awesome Video Production Company
First, let's set up some parameters of what makes a production company awesome.
You may think it's the prizes they've won or the famous companies they've worked with; and even though these can give you a notion of their professionalism and experience, it's not what will make them the right production company for you.
Yes, for you. That's because the most important secret we can share to you is this: When choosing the company that will make your video, you've gotta think if it can fill your marketing needs.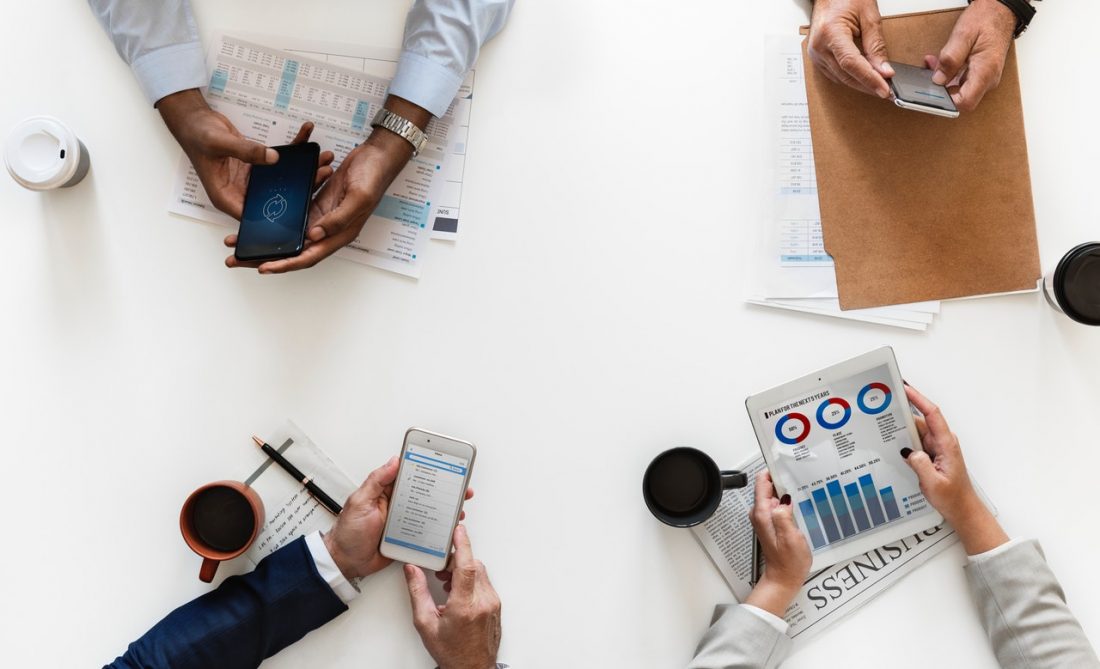 The best way to learn this is to go through their portfolio and see if you can imagine your company represented by the videos that you see there. Can you smile and say "Yeah, I can see my brand having a video just like that one"?
If you can, then you're on the right track!
Other things need to be taken into consideration, of course — like the company's pricing, your budget, previous client's testimonials. You might have to do some digging to get a company's full picture, but most of the time, all this info is easy to find.
The Best Animated Video Production Companies
So, now you know what you are looking for and what to pay attention to the most. That alone will help you a lot to find the production company that fits your strategy. However, we'd like to make your job even easier! So we've put together a small list with the best animated video companies out there.
This way, you'll know where to start!
1.   Yum Yum Videos
Yes, we know it's a bit cocky to start with us! But here at Yum Yum Videos, we're very proud to say that our company is one of the best (we know, we've done our research!)
Here we believe that even though content is king, video is its crown. We have a very well structured video production process, which we follow no matter if the project is big or small.
We also provide our clients with an integrated video marketing strategy that will not only help their video content shine but also grow their business. This means that we're aware that a video piece can work great on its own when used intelligently, and we'll guide you towards that. We'll help you target your content to a specific audience and place it in the correct channels at the ideal moment.
And also, even though a video alone may be great, it can always be accompanied by other great types of content! So we'll help you pair your video with different kinds of content to get the best results.
So yes, we're not shy to say that we're one of the best video companies out there, but you don't have to just take our word for it — See what our clients have to say and the quality of video we can produce 😉
2.   Epipheo Studios
If you're looking for a company with a lot of trajectory, take a look at the work of Epipheo Studios. They're one of the oldest animated video production companies, and they actually were one of the first studios to offer explainer videos!
3.   Blink Tower
Welcome to Cape Town, the city of colorful houses, sunny outdoor adventures and animated videos! Okay, that's not a phrase that you'll find on any tourism websites, but it is the truth: Blink tower makes videos from sunny South Africa.
They create explainer videos for all kinds of companies — startups, finance, and tech companies… and even non-profits! They also have a solid (and amusing) set of values: they'll treat everyone as "Friends, not food", and they'll make sure to give you the final product that you actually need, not only what you want.
4.   Explainify
As you can tell by its name, this video company specializes in explainer videos. They have a focus on creating stories that are simple and easy to understand — a clear message that drives the audience to take action.
That's the thing that makes this team special: they only make explainer videos. They even specialize in certain areas like finance, healthcare, IT, sciences, etc.
5.   Sandwich Video
A BLT with a side of video, please! This talented production company will not make you a sandwich, but instead, they'll offer a colorful menu of different types of videos. They have a very fresh and interesting style and a lot of experience with video production.
Even though they specialize in live-action videos, they are very versatile and also create animated videos. And, as most companies do, they handle the overall production process.
Some final tips!
As you can see, choosing the right video production company doesn't have to be intimidating. You just have to know where to look!
Now, before you go into the fun task of asking for quotes, let me give you a couple of final tips:
If you are going to invest in video, you want that investment to be profitable and actually give you results. This is why you need to find yourself a production company that creates 100% customized video.
Don't be shy to choose and demand customized content, because every company has different communication needs that have to be met. Just as you need to choose the animated video production company that's right for you, you also need to demand content that's tailor-made for you.
Also, always go for a company that has a smooth communication flow and allows for constant revisions during the process: After all, you're the one that knows your brand more than anyone! The only way to create a great final product is to work with a team that is open to answering all of your questions and listen to your suggestions.
So, there you have it! These are the best five animated video production companies out there (in our opinion, at least). Now it's time to get some quotes!