The marketing world is always changing, especially video marketing. All brands are different, and also every client. But something that never changes are the basic principles of the sales process. We're always looking for new ways to improve the sales process, and today, let's talk about how to do this with video!
Video content will boost your sales strategy, but only if you do it correctly! There are many types of videos, and if you want them to work well, you need to know how to use each one of them.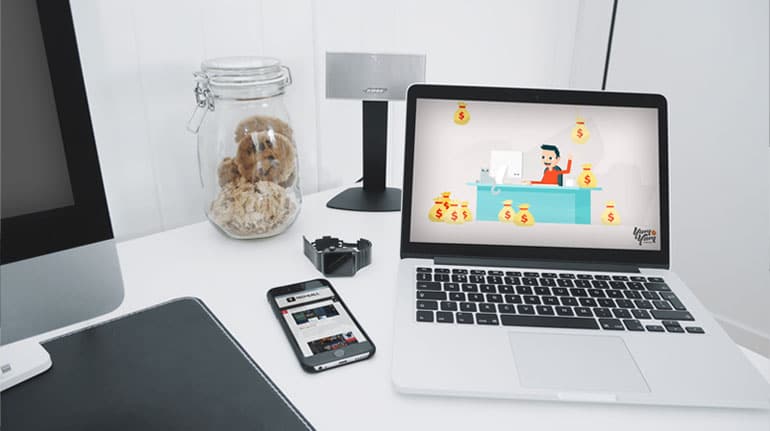 The first thing you need to know is how your brand's sales cycle looks. Even though the basic principles of it remain the same, the details will change a bit from brand to brand.
After you have the details, you can start planning the best content for improving it. Let's talk a bit about the process first!
Knowing your sales process
Every great plan starts with a basic outline. This is what a sales cycle is, an outline, a concrete plan of the process and the strategies you want your business to follow, in order to close sales.
It's a repeatable set of steps that your team takes with your prospects, in order to close a sale.
The sales process is usually defined by three main stages. They are called the Awareness Stage, Consideration Stage and Decision Stage.
At the beginning of the process, your leads will have their first contact with your brand. They're looking for information, researching their problems, and that information is what you should deliver!
This is the middle of the process, in which now you have a qualified marketing lead, who's considering different options to solve their problems.
Your lead is now more informed about their problems and about your product, and they're doing active research in order to make a decision.
During the decision stage, they're actually ready to make that purchase decision! It's the perfect moment for your sales team to contact your sales qualified leads.
Your job right now is to deliver the right video content to solve any last doubts your leads may have, and to boost brand trust!
In each one of these stages, your leads will need different types of information and interactions for your brand. If you offer that to them, you'll be attracting organic traffic, and boosting your inbound marketing strategy!
Let me show you how:
What is Inbound Marketing?
Now that you've identified how your sales process looks for your brand, let's get to the gold:  what can you do to make your sales cycle the best possible?
Introducing video content!
Ok, so why video?
The real question should be: why not video?
Video content is powerful enough to boost your marketing strategy and your selling process, if you use it the right way. It's a great tool that will help you boost engagement and trust, makes your interactions with leads more personalized; and meets the needs of your customers.
With video, you're generating useful content, content that's also entertaining and strong. Video content is the kind that your leads are looking for: it meets their needs and standards, it's effective and helpful.
But you don't have to take just my word for it! During the first 10 seconds of video, purchase intent boosts from 44% to 72%.
Not only that, but 90% of online users claim that videos are influential in their decision process, and YouTube claims that video consumption is rising 100% every year!
There's no denying that video content will definitely improve your sales process, but it's time to know how.
So, how do you improve your sales process with video?
Well, first things first. The most important thing you need to know is that there are different types of videos, and each one of them will work the best for specific parts of your sales cycle.
Let me show you some situations in which you could use different types of videos!
#1. Awareness stage: Answer your leads' questions
When you're in the stages of identifying your customer's pain points, delivering real solutions and handling their objections, videos with an educational approach can work wonders.
Not only during these processes, but also before: these types of videos can save your sales team some very valuable time!
Answer your lead's questions with a well-placed video (this means, at the right moment, in the right place).
How-To videos are a great way to educate your audience in an entertaining way. This is all about being there for your prospects.
Answer your audience's questions. Also, use this chance to show your product, what it can do, and address your prospects' pain points by telling them the right ways to solve their problems with your product.
Educational videos are highly shareable, interesting and fun to watch. The important thing here is that you offer information that's valuable to your customers, the kind of information they might be looking for.
By delivering the answers to the research they're doing, you're not only being helpful to them, but also attracting organic traffic to your brand.
What is the best explainer video style for your business?

#2. Consideration Stage: Spice up your sales proposal
Sometimes, the same old sales pitch may not be enough.
Give it a refreshing take by using these types of video content, that will help you spice up your proposal: It's time to show everything in action.
The key is to show, not just to tell!
Product videos are great examples of that. With them, you can show your product in action. For example, showing a real person using your product will encourage your leads to convert, because it will spark identification within them!
Your product video can also be an  animated marketing video, or screencast, (which is very cost-effective for digital products or services).
An explainer video will help you explain any complex concept in a fun and simple way. It uses eye-catching animation and great storytelling techniques, and they're also very versatile! This is because there are various types of explainer videos.
Explainer videos will introduce your product to your prospects, explain what it's all about and why they need it, all in just a few seconds.
Let's look at an example of an animated explainer video.
I'm Here (Mobile App) | Explainer Video by Yum Yum Videos
#3. Decision Stage: Boost sales by building trust
Whether your leads trust you or not, will completely define if they make the conversion from leads to customers.
They want to trust you, they need to trust you! But it's not as simple as just saying it..
If they trust your brand and product, they will happily make the purchase. Your job is to give them real reasons to do so, and there are great types of video content for that!
Customer Testimonial Videos
Customer testimonial videos are extremely powerful.
Why? Because you and your sales teams can repeat forever that your product is great; but it will never have as much credibility as a real client confirming that it is, in fact, great.
So, let your happy customers do the talking. Remember, customers trust their peers more than anyone else!
Phelps Agency - Testimonial Video
It's time to refine the last doubts that your leads may have, boosting their trust and confidence in your product, and your brand. Another way to do this is by using FAQs videos!
To create this kind of video, try recording some interviews with members of your team, answering the FAQs of your audience.
Company story videos also help a lot when building brand trust. These are videos that show the real faces and stories of the people behind your brand, and they're great for creating a strong brand image.
With both Company Story videos and Testimonials, you want your videos to be authentic: ditch the script! In order to build brand trust, your videos should always feel natural.
Let's review!
This process is a repeatable series of steps that will map out the interactions between your sales teams and your leads. These steps will fall under one of three categories, or stages: The awareness stage, the consideration stage and the decision stage.
So, the first thing you should do is identify how this sales cycle is for your brand. After you've done this, it's time to boost your sales using video content!
Video content will work amazingly well to improve the process. You can use different types of videos to answer your prospects' questions, giving them valuable information (that will attract them to your brand organically!), but also saving some precious time for your sales teams!
You can also use certain types of videos to spice up your sales proposals, like explainer videos, to show in the most engaging way what your brand and product have to offer.
Also, the right type of video content can also help you build brand trust, helping you take your prospects into the last stages of the process (which is closing sales!). Videos like testimonials and "about us" will work great for that.
At Yum Yum Videos, we know how important it is to have the best types of video content to improve your sales process; with great quality and effectiveness! So, if you'd like to know more about how to improve your sales process with video content, let's chat!