Since I know what that's like, I wanted to help you in this endeavor 😊. I've done all the hard work for you and preselected the 20 best explainer video companies with the best combination of expertise, skills, and exciting portfolios. It's all based on the opinion of our expert production team, so you can rest assured you'll find a high-quality selection that meets all the criteria to make a fantastic explainer video.
Top 20 Explainer Video Companies in The Market
You know which factors play a key role when comparing each explainer video company you want to consider. Now it's time to quickly review which names really stand out from the rest in such a competitive niche. Ready to start?
Founded: 2010
Team Size: 10 – 20 employees.
Clients: Amazon, McKesson Corporation, Walmart, American Express, Vodafone, Red Bull.
Pricing: $8,000+
Who we are: An A-team of creative artists, experienced marketers, and passionate professionals seeking to always provide powerful video content that's not only incredibly effective, but that also makes an impact and brings you closer to your audience.
We've helped many startups and companies across all kinds of verticals and from all over the world. If you want to know what it'd be like to partner with us, just check what our clients have to say about our explainer video production services:
We've been working hard for over a decade to earn our spot among the best animated explainer video companies around. With hundreds of pieces that combine compelling animations with emotional and relatable storytelling, our portfolio speaks to all the ideas and visions we've brought to life.
So, if this sounds like something you'd be interested in, don't hesitate to reach out and drop us a message! We'd love to hear what you have in mind for your next project 😄.
Founded: 2009
Team Size: 10 – 50 employees.
Clients: Deloitte, SAP, Dupont, Epson.
Pricing: $10,000+
Who they are: One of the oldest explainer video companies still around and a highly experienced one that specializes in helping people "get it". Their mission is to deliver epiphanies through video using different formats such as explainers, testimonials, branded content, and more . The talented and dedicated team at Epipheo is, in their own words, made up of equal parts of creativity and logistics, and they claim they can virtually any topic and style a brand might need
Founded: 2009
Team Size: 10 – 50 employees.
Clients: Playdate, Lumos, Flip, Fairmint.
Pricing: $50,000+
Who they are: A unique animated explainer video agency that boasts great talent and originality. Specializing in live-action videos, they're probably the best ones working with this explainer video style. They aim at capturing an audience's attention with highly entertaining and funny scripts, and they can also help their clients with the distribution part of the campaign. Despite claiming to coming upon video production by chance, their great style speaks of an extensive history in the industry.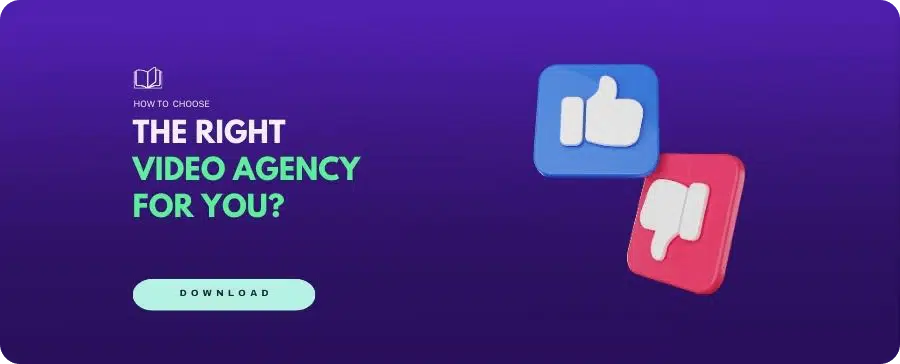 4. Very True Story – Explainer Video Services
Founded: 2012
Team Size: 1 – 10 employees.
Clients: Nest, Pendo, Eero, Portland Timbers.
Pricing: —
Who they are: Renowned for their animated explainer video services, the folk at VTS specialize in creating beautiful animation, design, and graphic illustration. They like to take on projects that defy them to bring unique and creative ideas to life. Over time, this has allowed them to create an array of visually-appealing pieces that boast a distinctive style and helped other companies stand out from the crowd.
Founded: 2016
Team Size: 10 – 50 employees.
Clients: Airtable, Cascade, Montu, Digital Ocean.
Pricing: $10,000+
Who they are: An experienced animated explainer video production company that also produces live-action commercials, case studies, career videos, and more. Vidico stands out from their 2D and motion graphics animation techniques, as well as their visuals and animation quality. On top of that, they create wonderful scripts that are both engaging and simple to understand. This way, they ensure their client's explainers are effective regardless of the audience they're targetting.
Founded: 2011
Team Size: 20 – 30 employees.
Clients: Weizmann Institute, IMB, GEICO, Zocdoc.
Pricing: $15,000+
Who they are: An animated explainer video agency that almost needs no introduction, Demo Duck works with a wide variety of styles for clients looking to boost their strategies with video content. Like us, this team believes that scriptwriting is the most crucial stage in the explainer video production process. Whether the goal is to just promote products or to humanize brands and educate audiences, their skills and creativity can make it happen.
Founded: 2012
Team Size: 10 – 49 employees.
Clients: MGA Systems, DevSquad, Panasonic, Bayhealth.
Pricing: $10,000+
Who they are: One of the best video companies that strongly believes in the power of storytelling to connect brands with people and change the world. They're aware that one-size-fits-all animated explainer video productions damage brands, so their results-driven and people-focused team offers high-quality pieces that can effectively explain and simplify a brand's story.
Founded: 2011
Team Size: 10 – 50 employees.
Clients: Jumbo, Fico, LinkedIn, Lattice.
Pricing: —
Who they are: A  studio aiming to improve customer and brand experiences with eye-catching videos. But that's not everything they can do. They also produce various video styles, including educational, editorial, commercial, personalized videos, and more.  With an extensive track record in the industry, they keep on optimizing their animated explainer video production process so the final products are not only delightful to watch, but can also complement any marketing setup.
Founded: 2011
Team Size: 10 – 49 employees.
Clients: Nespresso, HP, Cisco, Amazon.
Pricing: $10,000+
Who they are: An animated explainer video production company focused on whiteboard animation, motion graphics, and 2D animation videos. To produce great videos in these styles, the team bases their work on three key premises: set reasonable timelines and stick to them, keep the client informed during the entire process, and complete every aspect of the job so that the client does not need to ask twice. With simple and straightforward stories, their videos are sure to achieve the client's goals.
Founded: 2015
Team Size: 10 – 49 employees.
Clients: Stacks City, Hive, Barclays Intrapreneurship.
Pricing: —
Who they are: An Armenian company that's become one of the top animated explainer video production companies in the Middle East. Their video services cover motion graphics, 2D, and 3D animations. But no matter the style the client goes for, their work always results in high-quality pieces that inspire viewers. They agree that video content can help brands explain even the most complex ideas in an engaging way, which is clearly reflected in their work.
Founded: 2014
Team Size: 1 employee.
Clients: Vegan Society, E-butler, Vmarkt, Alfa Systems.
Pricing: —
Who they are: While this is a one-person video agency, Dinos & Teacups shouldn't be underestimated because it's still one of the best animated explainer video agencies around. Impressively enough, the founder carries out the entire production process on her own, producing some remarkable, high-quality product videos. One of the key differentiators of this provider is that it's guided by strong vegan values, even offering discounted rates to eco-friendly and vegan organizations and startups.
Founded: 2013
Team Size: 2 – 9 employees.
Clients: United Nations, BatNav, ACIAR.
Pricing: $5,000+
Who they are: Striving to bring a fresh and creative approach to each of their videos, this Australian animated explainer video company helps brands stand out from the crowd while remaining true to their identities. Like any of the other agencies on the list, Motion Story isn't scared by how complex or crazy a topic is. On the contrary, they still aim to explain it through video in the clearest possible way by leveraging 2D animation, and 2D and 3D motion designs.
Founded: 2010
Team Size: 2 – 9 employees.
Clients: inDinero, Disqus, Clipboard, PadMapper.
Pricing: —
Who they are: This animated explainer video company has a particular fondness for startups – a sentiment we can't help but share! Regardless of this, they have also worked with multinational companies. Their animation style is purposely rustic, but their witty, concise, and engaging scripts make this studio one of the best around. Grumo definitely has all the attributes you should look for.
Founded: 2010
Team Size: 2 – 9 employees.
Clients: YachtMe, CashplanEnterprise, Filegear, QED.
Pricing: —
Who they are: One of the best animated explainer video agencies in South Africa, Blink Tower works with giant, medium, and small companies and even non-profits. They're fully convinced that the substance is more important than the style, which is why they prefer focusing on polishing the script. A fun fact about them is that, when looking for inspiration, they basically watch online videos that make them laugh.
Founded: 2009
Team Size: 10 – 49 employees.
Clients: Jotform, AppToPay, SalesMath, SessionCam.
Pricing: $5,000+
Who they are: While they might carry the title of being one of the best explainer video companies in the U.K., they can also produce other kinds of videos, such as mobile and web app demo videos, and pre-roll videos. They've set up a step-by-step process to meet goals efficiently, get the client's feedback throughout each and every single stage, and focus on revisions in order to minimize future adjustments. Additionally, Wyzowl offers fixed pricing and turnaround times.
16. Digital Spark Studios – Animated Explainer Video Company
Founded: 2014
Team Size: 2 – 9 employees.
Clients: Orbis, Atlas Copco, Hoover, CTE.
Pricing: $10,000+
Who they are: An explainer video agency specializing in creating videos that sell, connect, and educate audiences. Their work always aims at triggering both emotion and action, regardless of their clients' industries. Speaking of which, they've worked side by side with a diverse group of clients from all kinds of backgrounds and generated high-impact content for them that could be used across a wide variety of mediums.
17. Kasra Design – Explainer Video Production
Founded: 2011
Team Size: 10 – 49 employees.
Clients: Mindsay, AirSwap, Velco, PayPro Global.
Pricing: $10,000+
Who they are: A skilled team of animated explainer video experts, creatives, and designers who all have spent over a decade making boutique animations for diverse marketing purposes. They like to build long-term business relationships with their clients, which is why they work hard to craft a high-quality visual story that nails all their goals. As evidenced by their portfolio, they've produced great pieces for world-renowned brands, NGOs, and even up-and-coming startups from all around the globe.
18. mhf Creative – Explainer Video Company
Founded: 2013
Team Size: 2 –  9 employees.
Clients: Egencia, Expedia, Hyve Group, Nubreed Events.
Pricing: $10,000+
Who they are: This boutique animated explainer agency might be smaller than most in this list, but they can nonetheless provide wonderful video content that elevates brands and connects them with their prospect in a more meaningful way. An aspect that makes this company stand out is how they prefer their production process to go unscripted because they believe it's the best way to make their content feel more authentic.
19. Antimatter – Animated Explainer Video Agency
Founded: 2016
Team Size: 1 – 10 employees.
Clients: BeamWallet, UEFA, YouTube, Change.org.
Pricing: —
Who they are: This Italian-based video agency blends compelling stories with high-end animations to transform a business' message into a memorable experience. They mainly cater to NGOs and companies in the tech and innovation industries, but they have experience working in most commercial fields. In their own words, they always commit to creating visually-appealing pieces that explain ideas, rise interest, and engage viewers.
20. Oddfellows – Explainer Video Services
Founded: 2013
Team Size: 10 – 50 employees.
Clients: Lunarcrush, Adobe, Pandora, Airbnb.
Pricing: —
Who they are: Without a doubt, Oddfellows deserves a spot among the best explainer video companies in terms of design and animation. This creative team might not have an easily recognizable style, but that's because they fully adapt it to the client's needs and aesthetic. They're truly passionate about tackling "rare and non-traditional" projects, which translates into a portfolio full of excellent content that can engage viewers from the very first frame.
These are, in our opinion, the best explainer video companies you can find, those that have many years of expertise, work with top-quality products, and have an outstanding portfolio. We hope this list helps you make a wise choice!
Why Should You Partner with Us?
Here, at Yum Yum specifically, we always prioritize our customer's needs, regardless of the type of company they lead or the marketing goals they pursue. This means that we fully customize their animated explainer video to make it memorable, highly engaging for their target audience, and, ultimately, effective.
We are fully convinced that to get to a premium video, it's vital to keep a close eye on the details, and that's what we do throughout every single stage of the animated explainer video production process. Moreover, we're committed to always listening to our client's feedback to produce an asset we're always happy with!
To sum it up, this is what we offer:
If you're interested, you can watch this video to learn more about how our explainer video production services work and understand how easy it is to partner up with us:
So, remember that if you need help developing your next explainer video, you can simply drop us a line, and we will be glad to assist you during the process 😉.
Explainer Video Production FAQ
By now, you have plenty of info to help you find the perfect animated explainer video company to work on your project! But before you go, we'd also like to tackle a couple of frequently asked questions that you might find useful as well!
1. Why Do I Need an Explainer Video?
Among the many alternatives you can resort to, explainer videos present some terrific advantages. The most important one is that they're one of the most engaging, attractive, fun (and educative!) formats you could use to convey your business message or idea in just a matter of seconds.
2. What Is Explainer Video Production?
Explainer video production refers to the process of making explainer videos! That is, the process of creating marketing videos designed to describe your products, company, services, or message in a compelling way that captivates your audience – and all of it in two minutes or less!
3. How Much Does a 1-Minute Explainer Video Cost?
In a nutshell, a fully customized 60-second animated explainer video costs around $7,000. However, that number can vary significantly between explainer video production companies, as well as the style and requirement of your piece and how fast you need it done.
4. How Long Does It Take to Make an Explainer Video?
Most experienced explainer video production companies can make a piece within three or four weeks depending on how complex your project happens to be. But this is only thanks to the fact that they have an established and optimized process that accelerates all stages of production.
However, do keep in mind that there's still a process that needs to take place to ensure the quality of the video, which includes idea generation, storyboarding, illustrating, animating, voice-over recording, and you might decide to spend more or less time at each stage to fine-tune the result.
Wrapping Up!
The explainer video production process has some unique peculiarities, and, to be done really well, it needs a well-prepared team behind it. When deciding between different providers, you have to weigh several factors such as their expertise, general background, and skills.
Luckily, I've made a pre-selection of the top explainer video production companies of the market so that you don't have to invest time researching, analyzing specific features and benefits, comparing services, and stuff. So I really hope this information has been useful!
See you in our next blog post, and meanwhile, I suggest that you take a little extra time to fully understand the overall video production process. This information can be extremely helpful when you're working with explainer video companies. Good luck!