In this blog article, we feature the top 15 Animated Explainer Video Companies based on the opinion of our expert team in explainer video production with hundreds of videos crafted with care.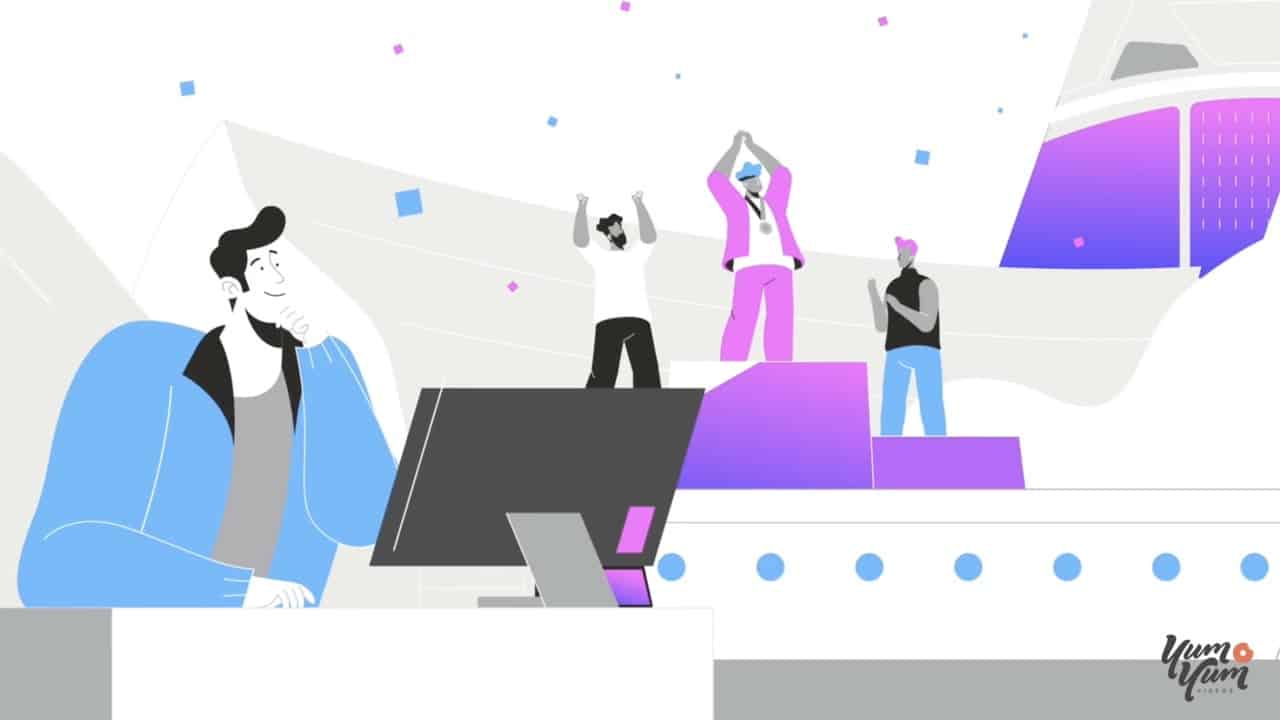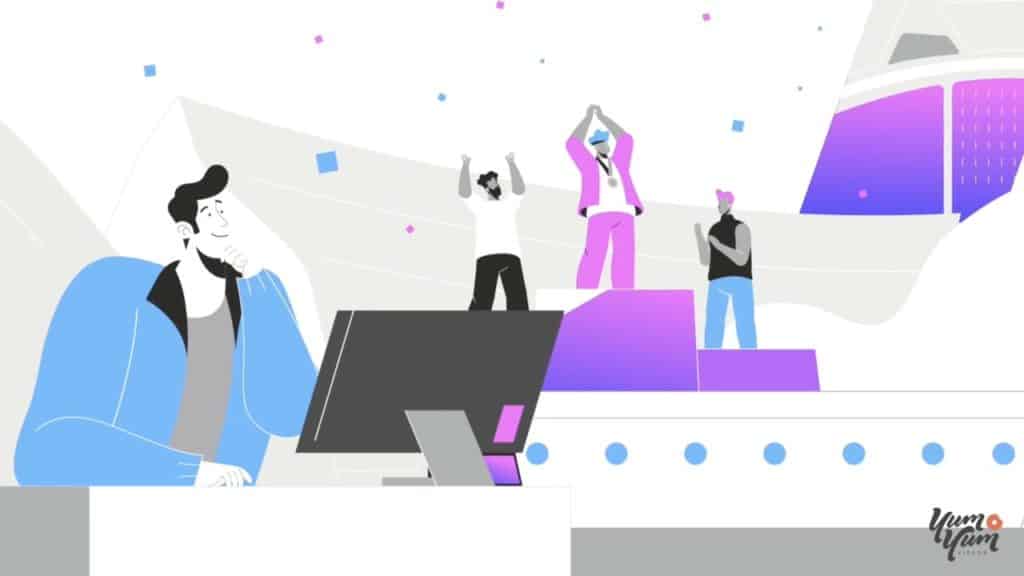 Finding a talented and capable explainer video company to develop your next video can be a huge challenge. If you do some quick research on the web, you may end up with lots of different alternatives, with distinct abilities, skills, and services included. Choosing the one that perfectly suits your specific needs can bring on a big headache if you are, like most, a marketer with scarce time.
We wanted to help you in this endeavor and had all the hard work done for you 😊 We have preselected the 15 best explainer video companies with the most expertise, skills, and exciting portfolios you can find out there.
Ready to start reviewing?
Choosing the Best Explainer Video Company
Video content has come to stay and has revolutionized the web. Explainer videos have terrific advantages among the many alternatives you can resort to: they are one of the most engaging, attractive, fun (and educative!) company video formats you could use to deliver your business idea in just a matter of seconds.
If you want to produce one of these videos to enhance your marketing strategy, you first have to pick out a good vendor who can meet your specific needs. One that offers top-quality explainer video production services and can assure excellent results…and that's just to start.
As you can imagine, many different factors come into play when making this kind of decision. Choosing the best or one of the best explainer video companies is not a minor thing. You can base your choice on experience, quality of work, communication skills, execution, internal processes, price, and many other factors. But, from a general perspective, we strongly suggest that you consider these five elements before making your final choice:
Quality and expertise: Check out how the explainer video company usually works, if you like their portfolio, and if they can meet your brand's needs.
Customization: Developing a custom company video vs. a template video makes all the difference. Keep this in mind.
Communication: Top explainer video production companies set up a smooth communication flow and keep it all the way through.
Feedback: Consider the reviews, comments, and general feedback that others have made for that specific studio. This will be extremely useful to get to a decision (it's others talking about the brand, not the brand bragging about itself).
Price: You may find cheaper explainer video production services or some that are more expensive. The choice will depend on your budget, but remember that cheaper animated video companies tend to work with template videos, and it's always advisable to develop custom explainer videos.
Top 15 Explainer Video Companies in The Market
You know which factors play a key role when comparing each explainer video company you want to consider. Now it's time to quickly review which names really stand out from the rest in such a competitive niche. Ready to start?
1. Yum Yum Videos – Animated Explainer Video Company

We consider we are, definitely, one of the top explainer video production companies in the market, and we don't feel ashamed to say so 😊 Check out these lines to see our main competitive advantages:
All of our explainer videos are 100% custom according to our client's needs.
Our quality of work is supreme, one of the best ones in the market.
We offer the best price-quality guarantee.
We have an outstanding explainer video production process.
We provide our clients with an integrated video marketing strategy to help them grow their businesses.
At Yum Yum Videos, we have worked for many types of companies from over 20 countries all over the world. We've produced marketing videos for some of the most well-known companies. Just to name a few: Walmart, DocuSign, Fox, Red Bull, and McKesson, among many others.
Also, we want to share with you a customer testimonial so that you can see how our clients think about our explainer video production services:
2. Epipheo Studios – Explainer Video Production Company

It's one of the oldest explainer video companies still around, and also one of the first to offer this type of video. At Epipheo Studios, they take care of the overall production process, from crafting the proposal, defining the concept, elaborating the idea and the script, and finally producing the video. These guys have a remarkably talented team working with them, which is supposedly made up of equal parts of creativity and logistics.
3. Sandwich Video – Explainer Video Company

This studio specializes in live-Action videos and is probably one of the best explainer video companies that work with this style. Their scripts are characterized for being highly funny and entertaining. Sandwich Video handles the overall production process, as most animation companies do. But also, they give you a hand with some distribution techniques by promoting your company video through social media, PR, and other resources.
4. Dot – Explainer Video Services

Having worked for world-known brands, Dot has earned a spot in our list of the 15 top explainer video companies.
It's an explainer video company studio that excels in many marketing video styles: testimonials, commercials, social ads, and even music videos! That said, nothing beats their animated explainer videos in terms of quality.
5. Vidico – Explainer Video Production Company

Vidico is an experienced explainer video production company that's not only great with explainers but also produces live-action commercials, case studies, career videos, and more. When it comes to their explainer video production services, though, they leverage 2D and motion graphics animation techniques.
Now, Vidico not only stands out for its visuals and animation quality. They boast scripts that are both engaging and simple to understand.
Just look at one of their works and see why we've included them among the best explainer video companies!
6. Demo Duck – Explainer Video Services

This is arguably one of the top production companies out there.
Demo Duck believes (and we totally agree with them) that the script is the most crucial stage in the explainer video production process. When they have to get inspiration, they just watch videos and work with a team of illustrators and producers that bring new fresh ideas.
7. Explanify – Animated Explainer Video Company

We can make a shortlist of some of the main concepts by which Explainify feels represented so that you can get the big picture of their explainer video production services. In their own words: low-quality videos are not a good value, storytelling can change the world, life is too short for long stories, one-size-fits-all explainer video productions damage brands…and they also believe in making the complex simple. Words that all explainer video companies should live by!
8. Thinkmojo – Explainer Video Company

Thinkmojo is hands down one of the best explainer video companies in the market. However, they not only develop excellent company explainer videos but also produce various video styles, including educational, editorial, commercial, personalized videos, and more.
They create company videos for any type of business, no matter their size.
9. Switch Video – Animated Explainer Video Agency

This whiteboard animation company develops 2D animated, whiteboard, and motion graphics videos. As part of their work, they have 3 basic premises they uphold across the way: to set reasonable timelines and stick to them; to keep the client informed during the entire explainer video production process, and to complete every aspect of the job so that the client does not have to ask twice.
10. Yans Media – Explainer Video Production Company

This small business located in Armenia is one of the top corporate video production companies in the Middle East.
They create 2D, 3D, and motion graphics videos of the highest quality and provide explainer video production services for companies from any part of the world. Want to take a peek at one of their works?
11. Dinos & Teacups –  Explainer Video Services

Dinos & Teacups isn't a company per se – it's a one-person agency. Still, the high quality and aesthetic sense of its work make it one of the best explainer video services.
Its founder spent years as a digital nomad while developing great 2D animated videos for companies around the world and keeps doing so now she's settled in Spain.
One of the key differentiators of this explainer video company is that it's guided by vegan values, offering discounted rates to eco-friendly and vegan organizations and startups.
12. Motion Story – Explainer Video Production

Like any of the others on the list, Motion Story is an explainer video company that isn't scared by how complex or crazy a topic is – they still strive to explain it through video in the clearest possible way.
This Australian video company understands that no explainer video production is the same. So, much like we do, they create 2D animated and motion graphics company videos tailor-made for each client.
13. Grumo Media – Explainer Video Company

This explainer video company loves working with startups specifically. In their own words: "we have a special passion for startups." Regardless of this, they have also worked with multinational companies.
Their animation style is purposely rustic, but their witty, concise, and engaging scripts make this studio one of the best explainer video companies around.
14. Blink Tower – Animated Explainer Video Agency

This is one of the top video production companies in South Africa.
Their team works with giant, medium, small companies, and even non-profits. They are totally convinced that the script is a top priority during the explainer video production process or, in other words, that the substance is more important than the style. When looking for inspiration, they basically watch online videos that make them laugh. 😊
15. Wyzowl – Explainer Video Company

This studio is one of the best explainer video companies in the U.K. but also develops other kinds of videos, such as mobile app demo videos, web app demo videos, and pre-roll videos. They have set up a step-by-step process to meet goals, get the client's feedback through every single stage, and focus on revisions in order to minimize future adjustments. Additionally, Wyzowl offers fixed pricing and turnaround times.
These are, in our opinion, the best explainer video companies you can find, those that have many years of expertise, work with top-quality products, and have an outstanding portfolio. We hope this list helps you make a wise choice!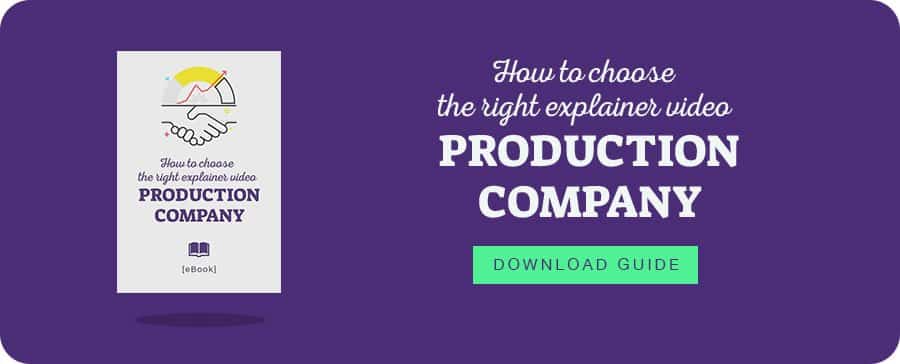 About Us
At Yum Yum specifically, we always focus on our customer's needs, regardless of the type of company they lead, the marketing goals they pursue, the target audience they have to approach, or the product they need to sell. Basically, we fully customize their company video to make it highly engaging, memorable, and ultimately, effective. We are convinced that to get to a premium video, it's vital to keep an eye on the details, and that's what we do. And this is implemented in every single stage of the explainer video production process. Another premise we have is to work with dedication, commitment, and care, and we're always willing to hear our client's feedback to get to the output they expect. We want to fully satisfy their expectations!
Take a few minutes to watch how our explainer video production services work and understand how easy it is to partner up with us:
So, remember that if you need help developing your next explainer video, you can simply drop us a line, and we will be glad to assist you during the process.
Explainer Video Production FAQ
By now, you have plenty of info to help you find the perfect explainer video company to work on your project! But before you go, we'd also like to tackle a couple of frequently asked questions relating to explainer video production services that you might find useful as well!
1. What is Explainer Video Production?
Explainer video production refers to the process of making explainer videos! That is, the process of creating marketing videos designed to describe your products, company, services, or message in a compelling way that captivates your audience – and all of it in two minutes or less!
2. How Much Does a 1-Minute Explainer Video Cost?
In a nutshell, a fully customized 60-second animated explainer video costs around $7,000. However, that number can vary significantly between explainer video production companies, as well as the style and requirement of your piece and how fast you need it done.
3. How Long Does It Take to Make an Explainer Video?
Most experienced explainer video production companies can make a piece within three or four weeks depending on how complex your project happens to be. But this is only thanks to the fact that they have an established and optimized process that accelerates all stages of production. However, do keep in mind that there's still a process that needs to take place to ensure the quality of the video, which includes idea generation, storyboarding, illustrating, animating, voice-over recording, and you might decide to spend more or less time at each stage to fine-tune the result.
About Finding the Right Explainer Video Company!
The explainer video production process has some unique peculiarities, and, to be done really well, it needs a well-prepared team behind it.
You have to weigh different factors when comparing the top video production companies. To start, consider the expertise, general background, and skills the studios have, but of course, there are some other important considerations we have shared with you in this blog post. What's even better, we have made a pre-selection of the top explainer video production companies of the market so that you don't have to invest time researching, analyzing specific features and benefits, comparing services, and stuff. So we hope this information has been useful!
See you in our next blog post, and meanwhile, take a little time to fully understand the overall video production process. This information can be extremely helpful when you are working with explainer video companies. Good luck!