When the time comes to using a voice over actor for your explainer video it is important that the right actor is put in place. There are thousands out there to choose from but that does not mean that are all on the same level because some are better than others. This highlights the importance of asking the right questions to determine whether they are the right person for task in hand. So what questions should they be asked?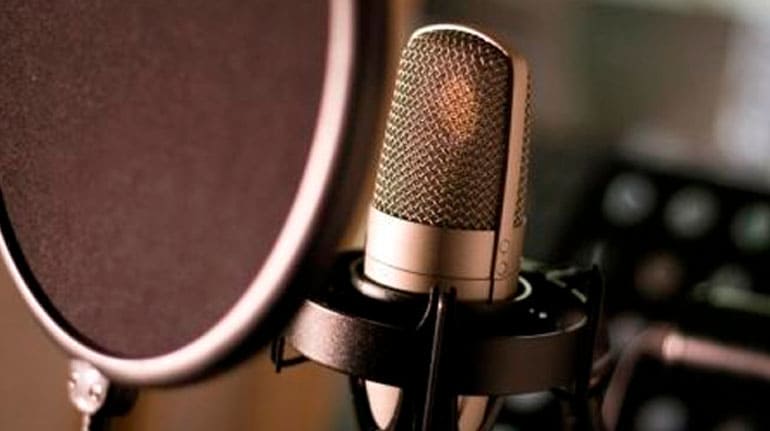 Have you got experience of working on a project like this before?
There is no need for you to provide a deep and intricate explanation about the project but some basic details will make it possible to make a good assessment of the experience that they have of working on animated explainer videos. This will make it possible to understand whether they are someone who is not all that experienced or someone who can take control and deliver the project in a timeframe that works for your explainer video project.
If they explain that they have experience, it is no good taking their word for it, so having access to samples will help to make things clearer. They will also have a good reputation online making it possible to understand whether they can be trusted or not. Social media offers an excellent insight into what they have done while their website could show how serious they take their work. If any information about them is vague or unclear then ask them the right questions that will enable you to get to know them better. Communicating with them is a crucial part of the process.
How much does a voice over recording cost?
Your project will have a budget and you will want to stick to it but it is always worth listening to the voice over actor so find out what they charge and why they should play a part in your project. What is pivotal to the success of your video is that you are paying for a voice over actor who delivers on their promise. You want quality, sincerity and professionalism.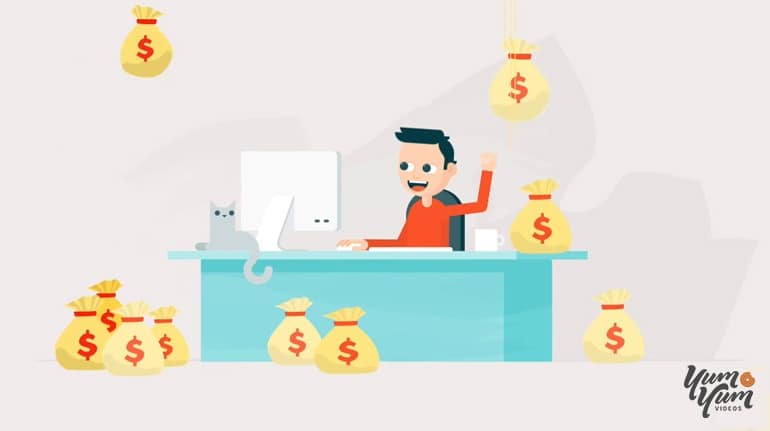 Of course, you will have a budget, so when the time comes to discussing prices with voice over actors, ask them for a breakdown of the packages they offer and what you will get for the price. This is a way of building a relationship with them as well as creating a mutual understanding.
When can you deliver the project?
It is common for voice over actors to work as freelances and so, they take on projects, deliver them and then move on to the next. Therefore, their workload is important to you because if their workload is heavy then it will take them longer to deliver but if it is lighter then you could have it completed in a few days. It is worth remembering that those who have a longer delivery time, will do so, because they have more work on, which is a good sign. Therefore, you may have to wait to receive work of a high quality. Patience is key!
Once they provide you with a delivery time, you can be sure that they will deliver by that time because this is what they do.
Do you have the correct tones and vocal range?
Do they have the experience necessary to deliver a professional read? Have they had the right training or is it something that comes natural to them? Regardless of what they say, you will need to listen to some of their voiceover demos. In fact, it is recommended that you hear their demos before agreeing to work with them, just to get a feel for what they sound like. Ask them to demonstrate the different style they can use and it is also worth remembering that it may not be their full time job which could help you to make a decision based on the needs of the project. Listen to this cool voiceover artist that we picked for Spigit:
Do you have a recording studio that delivers high quality recordings?
The final product can really be affected by a low quality studio. It seems quite obvious but it is something to consider. This will mean that their studio will need to consist of high quality equipment such as microphones, sound proofed environment, professional grade studio monitors and a good computer setup which will include software, soundcard and a good internet connection. In fact, they should put their equipment on their website to help prove how professional they are so it could be worth looking for it. If they provide you with samples of their work, do not assume that they used the very same set up to record it because it is likely that it was done elsewhere. There is no harm in asking for them to record a separate sample for you using their home studio so you have a feel for the quality it produces.
Do you have experience as a working voice talent?
Experience counts for a lot in many walks of life and voice acting is no different. The more experience they have, the more likely they are to do a good job. Some of the best explainer videos have used reputable, experienced voice over actors and this is the real recommendation, because choosing one with experience will really make your video the best it can be. The voice over industry is big business and there are many workshops that voice overs will have attended through the years and this should be listed on their bio, CV or website. 
What types of projects have you worked with?
This is all about finding out what kinds of projects they have worked on with and how that work could help them to deliver on your video. The majority of voice over actors will be able to cover a wide range of roles because that is what they do, but there are some who might not be right for your video and that is all part and parcel of finding the right person for the job. They may have worked with similar businesses and know what is expected of them and that will make it easier for them to put your message across to your audience.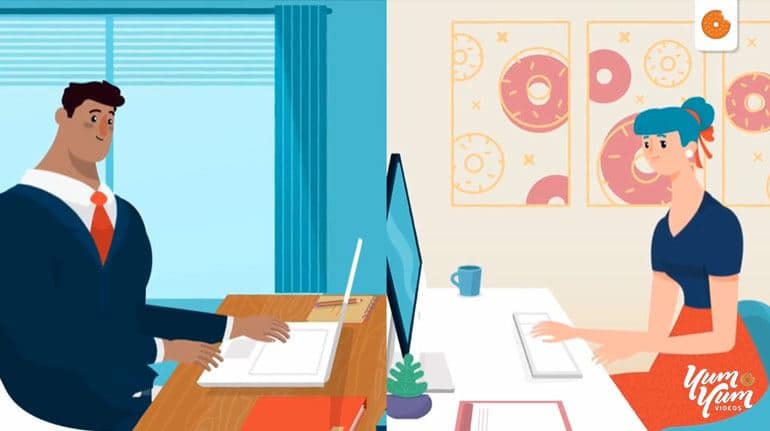 It is vital that the right voice over actor is used but there are a number of probing questions that need to be asked first. The questions above are a great place to start because finding out this kind of information is an important part of the selection process and that is what will help you to make the right decision.
So, where can I find a voice over talent?
Your explainer video will play a huge role in any marketing strategy you have and that is why you need it to be perfect. Therefore, you may think that it could be difficult to find the right voice over actor to fit your needs but that is not the case because there are platforms out there that make the process of finding a voice actor extremely easy.
There is no need for you to seek voice over actors individually if you feel that this could take time and may result in you making the wrong decision. Websites such as voices.voices.com com and worldvoicestudio.com will provide you with complete access to a wide range of voice actors who all have different skills and services. This will make it possible for you to sift through the large list of actors who are available for work and also fit your criteria. You will then have the ability to read through their feedback in order to find out what previous clients thought of them. This will allow you to get a feel for the actors that you believe will work for your project. As you create a list of possible voice actors you can then begin to contact them individually making it possible for you to begin building a relationship with them through communicating and asking questions about their service.
They will be able to provide you with examples of their work and a voice over sample if you request one. What makes this simple is that all of the communicating is carried out in one place and that will allow you to remain organised. It will also give you the opportunity to remain in touch with other voice actors for projects that you may have planned for the future and that will make those projects even more efficient.
What are you waiting for?
When the time comes to complete a project, choosing the right voice over talent will provide peace of mind. This is simply because a professional voice over actor with experience and knowledge will guarantee a quality service every time.
If a number of explainer videos are in the pipeline then it is worth building a group of voice over actors that can be used when required without having to go through the whole process time and time again. A mixture of male and female voice actors will help to enhance versatility and professionalism of the explainer video, providing they meet the exact requirements.