You've probably heard about the huge benefits explainer videos have and you have finally decided to develop your own. Great decision! The thing is that you have a lot of studios out there. Competition is high and if you google something like "animated explainer video company" you will get many different results: all companies with different expertise, backgrounds and services included. So how can you know what  the best one is that will fit your specific needs? In today's blog post we're going to give you some valuable clues to make the right decision. And, as a bonus, you will get a list of the best 10 explainer videos companies in the market. Ready to start?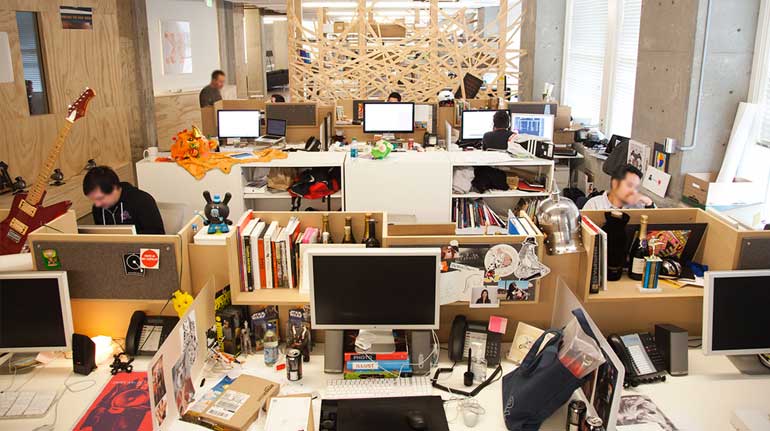 How to Pick Out the Best Vendor
Video content is a pillar that you can't leave aside from your marketing strategy. Among the wide range of options video marketing offers, animated marketing videos stand out as a fantastic alternative. These brief and cool videos are one of the most engaging, compelling and also effective video formats you can resort to, to communicate your business idea. And, as a plus, do it in a fast, simple and persuasive way. The perfect mix!
So, you're fully ready to start working on your own explainer video. Great. But how can you know which vendor will ensure the best quality and results? This is not a minor detail at all…
As you can imagine, there are many different factors that determine why a company can be considered the best one (or one of the best ones) in its niche. As a few examples, we could name expertise, quality of work, communication skills, focus (this is, having a true sense of which services they will offer and which ones they won't), execution, customer satisfaction, and price, among many others.
From a general perspective, we can identify 5 critical pillars you should consider before making the final choice:
Quality and expertise

: you should take some time to evaluate how the company works, review its portfolio and analyze if its animations are in line with your expectations.

Communication

: figure out if they are capable of setting up a smooth

communication

process with the client.

Customization

: a custom video is a must, as it makes a big difference between

your

video and the rest.

Feedback

: it's also important that you bear in mind the reviews, comments and general feedback other third parties leave, as a reference.

Price

: depending on your budget available, you can go with an animated explainer video company that develops template videos, or with a company that develops

custom animated videos.
We suggest that you take a look at our free eBook "How To Choose The Right Explainer Video Company" to get some complementary information on how to make the right choice. You will learn how to weigh factors such as price, quality, expertise, communication skills and more. Check it out!
Now you're fully ready to make the right choice according to your specific needs. And, as we promised, we want to provide you with the best 10 production companies that – we – consider have the best quality of all. Keep on reading!
Bonus: Time To Choose The Best Animated Explainer Video Company!
Tah dah! Here we go with our top 10 explainer video production companies. Check it out! Some of them make animated videos, some of them make some other complementary types…but all of them are definitely really good!
We don't have false modesty at all! We're really proud to say that we're, without a doubt, one of the best explainer video production companies in the market. And this is due to many reasons…
We

customize every video

according to the specific needs of your clients.

We provide some of   the

best quality videos

in the market.

We offer the

best price-quality guarantee.

We have an

exceptional video production process

.

We work on an

integrated video marketing strategy

to help our clients take their business to the next level.
Moreover, we have developed videos for many different companies all over the world, from startups and SMBs, to multinational companies, such as Wal-Mart, Docusign, Fox, Red Bull and McKesson, just to name a few.
As an example, here you have a cute video we developed for Freshtunes:
Freshtunes | Explainer Video by Yum Yum Videos
Also, you can check out this customer testimonial so you can have a better idea  as to what our clients think about working with us:
#2. Epipheo Studios
This studio is one of the oldest explainer video production companies in the market. It's also the first one offering these types of videos. They take care of the entire production process: working on the proposal, developing the script, creating the idea and producing the video. They explain that their storytelling teams are made up of creativity and logistics in equal parts. As a remarkable advantage, they have a team with great talent.
#3. Sandwich Video
This company does not produce animated videos, but despite this we think they are one of the best vendors in the market, so that's why we also included it in the list 🙂 Sandwich Videos stands out for creating really good Live Action videos. Their scripts stand out for being very funny and engaging. Just like most of the companies in this field, they cover the overall video production process, including distribution efforts (social content, PR, and more)
"So Yeah, We Tried Slack …"
#4. Demo Duck
This company makes great quality videos. Their priority is making a superb script as they are convinced that this is the most important stage in every video production process (we think so too!). When working on the creative process, they usually watch videos and brainstorm with a group of illustrators and producers to get new and fresh ideas.
CrazyEgg Animated Explainer Video

#5. Thinkmojo
This company makes videos of excellent quality too. They not only develop explainer and product videos, but also offer a wide range of other marketing videos, such as editorials, educational videos, and more. They have clients of different sizes, from startups to medium and large companies. 
#6. Explainify
This studio feels represented by some interesting values that end up speaking about their work philosophy: low quality videos are not  good value, storytelling can change the world, life is too short for long stories, one-size-fits-all-videos damage brands, and making the complex simple, just to name a few.
ServiceTitan Explainer Video
#7. Switch Video
This company develops animated, whiteboard and motion graphics videos specifically. They have 3 key promises in which they base their work: to establish reasonable timelines and stick to them; to keep the client informed during the video production process, and to fulfill every aspect of the job so that the client does not have to ask twice.
Video is your new sales associate
#8. Grumo Media
Grumo Media has a favorite target audience, they really love: startups. In their own words: "we have a special passion for startups". But, despite this, they have also worked for multinational companies too. When developing a video, they aim for making it fun, succinct and alluring.
How to record great voiceover with an iPhone
#9. Wyzowl
This company develops mobile app demo videos, web app demo videos and pre-roll videos, in addition to producing animated marketing videos. They offer their clients fixed pricing and fixed turnaround times. Regarding the production process, they focus on setting up a step-by-step guide to meet every goal, gather feedback in each phase, and make periodical revisions to keep adjustments to the minimum.
JotForm - The Easiest Form Builder | Wyzowl
#10. Blink Tower
This studio also works with any kind of company regardless of the size or goals they have: startups, medium, large companies, and even non-profits. They state that the substance is more important than the style and that's why they're convinced that the script has top priority in the video production process. When it comes to getting some cool inspiration, they just watch any online video that makes them laugh.
No doubt, these 10 companies offer great services and own a strong background and talented team behind them.
At Yum Yum specifically, we always focus on meeting our client's needs. Our priority is to develop custom videos that perfectly adapt to the target audience they aim for, and the type of product / service they offer (it's even possible to communicate any abstract or complex concept by making use of explainer videos! Trust us!). Also, we are convinced that, in order to get to a premium video, it's vital to keep an eye on the details in every stage of the production process. Dedication and care in every phase is what makes the difference to us. And we're always willing to hear our client's feedback to accomplish the results they expect. Ultimately, we want them to be truly and fully satisfied with the product!
Take a few minutes to check how our videos process works:
So, if you think this meets your expectations, feel free to get in touch and we'll be really glad to help with the production of your brand new explainer video!
In Summary
A -really good- explainer video requires a mix of expertise, dedication, focus and soft skills…to start! 🙂 With this in mind, in this article, you have learned some key tips you should consider when picking out an animated explainer video company. Moreover, as a bonus, we have shared with you a list of the 10 top video production companies that definitely stand out for their services and quality of work.
Hope you find this information useful! And remember to stay tuned to our blog for more tips on explainer video production. See you later!