The only issue is that, as more brands continue to turn to animation-centered content strategies, the level of competition ramps up! Making it harder to stand out and make an impression on your audience… 
So, with that in mind, I've put together a shortlist of 20 companies that have mastered the art of making brands come alive through video. Hopefully, by the time you are done reading, you will be able to start your next animated project with a handful of more-than-excellent options!
Besides getting great results, animation provides a fresh take that can help brands spice up their content with beautiful and engaging pieces. Both marketers and audiences love it. So, it's no wonder that so many companies have popped up recently to try and meet this growing demand. 
However, after many years of working in this field and partnering up with brands from all around the world, we've learned that not every service can rise to the occasion! To capture a brand's identity and its core message in an animated video that delivers results aligned with your marketing goals, you need talent, skills, and creativity!
So, as I put together this list, I came to the conclusion that good video companies had five things in common:
Quality & Expertise:

As a demonstration of their capabilities, experience, and professionalism, great video companies have a strong, creative, and

high-quality portfolio

. 
Communication:

Outstanding video animation services also have a smooth and fluid communication process between the provider and the client. Ensuring a smooth collaboration while avoiding any issues or delays.
Customization:

Each brand is unique, and any professional video agency should understand that. In the digital landscape, it's very important to develop tailor-made pieces that reflect a client's identity and message. These words are written in stone: Generic content is a big no-no. 
Feedback:

Few things provide more insight into how a company works as previous customer reviews do. Excellent video companies display comments and third-party feedback that validates how they work.

Price: Cheaper companies usually work with temples and cut corners in the quality department, but the most expensive animation services don't necessarily guarantee great results! If you are curious about explainer video costs you can read our article about it. When you are on the video hunt, it's important to find a company that can deliver the quality that your business needs at a budget that works for you. 

Top 20 Video Animation Services Out There
Now that you know what I have accounted for when picking them, it's time to introduce my selection of the 20 best video service companies!
Yum Yum Videos
Epipheo
Wyzowl
Demo Duck
Explainify
Sandwich Video
Thinkmojo
Switch Video
Studio Pigeon
Commotion Engine
SPG Media
Videorize
webdew
VeracityColab
Indigo Productions
Luminoustudios
Oddfellows
mhf creative
Shoot You
Social Driver
1. Yum Yum Videos – Video Animation Services
Founded: 2010
Team Size: 10 – 20 employees.
Clients: Amazon, McKesson Corporation, Walmart, American Express, Vodafone, Red Bull.
Pricing: $8,000+
Who we are: I know how this looks 😀, but bear with me for a sec before rolling your eyes! I wouldn't have included us on the list if I didn't genuinely believe that our talented and committed team could deliver the top-tier video animation services you are looking for!
However, that doesn't happen by chance! Here's a brief glimpse into what sets our company apart from most others!
Every single video we create is

fully customized

to our client's needs. 

Our signature brand is to offer

top-of-the-industry quality services

. 

Related to the previous point, we achieve said quality through a

remarkable video production process

that we've perfected over the years.

We deliver a

price-quality guarantee

that's second to none. 

Our mission is to help our clients grow their businesses, which is why we provide an

integrated video marketing strategy

. 
By sticking to those guidelines, we've developed animated videos for hundreds of companies around the world. From small startups to some of the most important brands in the world, such as Red Bull, DocuSign, Walmart, and McKesson. 
All that said, we would rather let our work do the talking for us, but you can also hear how our clients feel about our video animation services:
So, if you want that awesome video animation for your business, get in touch with us, and we'll start brainstorming!
2. Epipheo
Founded: 2009
Team Size: 10 – 50 employees.
Clients: Deloitte, SAP, Dupont, Epson.
Pricing: $10,000+
Who they are: The team behind Epipheo likes to use storytelling to create epiphanies or "a-ha moments" through videos. To do that, they set up their team for each project depending on its particular needs. Also, given that the company was founded in 2009 and was one of the first ones to develop this type of video, you can count on Epipheo's experience!
3. Wyzowl
Founded: 2009
Team Size: 10 – 49 employees.
Clients: Jotform, AppToPay, SalesMath, SessionCam.
Pricing: $5,000+
Who they are: One of the most important things about Wyzowl is that their video animation services include unlimited revisions and fixed turnaround times at every stage of the production process. They also offer a wide range of video types: animated videos, product demo videos, testimonials, and interactive pieces.
4, Demo Duck 
Founded: 2011
Team Size: 20 – 30 employees.
Clients: Weizmann Institute, IMB, GEICO, Zocdoc.
Pricing: $15,000+
Who they are: Guided by curiosity and creativity, the folks from Demo Duck has a high-quality animation with stellar scripts, for companies of all sizes. They mostly develop explainer videos, customer testimonials, social media content, and brand videos, especially for the healthcare and education industries. 
5. Explainify – Video Animation Services
Founded: 2012
Team Size: 10 – 49 employees.
Clients: MGA Systems, DevSquad, Panasonic, Bayhealth.
Pricing: $10,000+
Who they are: Explainify gives their clients what they call the "VIP treatment", which means that they assemble a special team for each of the projects they embark on. All of the pieces from this video animation service company have a solid narrative combined with delightful visuals. Cool, huh?
6. Sandwich Video
Founded: 2009
Team Size: 10 – 50 employees.
Clients: Playdate, Lumos, Flip, Fairmint.
Pricing: $50,000+
Who they are: Sandwich Video is one of the most interesting and refreshing video companies out there. They are known for giving their pieces a very funny and creative take, especially when it comes to live-action productions. However, they also offer video animation services that meet those expectations!
7. Thinkmojo
Founded: 2011
Team Size: 10 – 50 employees.
Clients: Jumbo, Fico, LinkedIn, Lattice.
Pricing: —
Who they are: Thinkmojo offers their clients a "visual experience" by creating beautiful and high-quality videos. The agency has a very talented and experienced team of writers, animators, and producers that mostly develop explainer and product videos for the IT industry.
8. Switch Video
Founded: 2011
Team Size: 10 – 49 employees.
Clients: Nespresso, HP, Cisco, Amazon.
Pricing: $10,000+
Who they are: Whether it is for an email campaign, social media, or a piece for a website, this agency believes that great storytelling drives great metrics. And we couldn't agree more! For over a decade, Switch Video has been perfecting its production process, and now it mainly focuses on a smooth communication flow and effective time management. 
9. Studio Pigeon – Video Animation Services
Founded: 2012
Team Size: 10 – 49 employees.
Clients: LittleFund, Comarch Fraud Protection, the EU Cyber Direct project.
Pricing: $10,000+
Who they are: Based in Poland, this animation video company has just reached the awesome milestone of a decade working in this business. They specialize in using motion to transform products and ideas into wonderful pieces such as corporate videos, explainers, commercials, and more. Their unique style aims at portraying brands in a lighthearted way to connect with the audience effectively.
10. Commotion Engine
Founded: 2011
Team Size: 2 – 9 employees.
Clients: Payscape, Move Guides, Trimble, Pulse.
Pricing: $10,000+
Who they are: While this video animation provider might be smaller than others on this list, it shouldn't be underestimated. Commotion Engine has successfully helped all kinds of companies leverage video content to enhance their clients' existing digital strategies and move their prospects further along the marketing funnel.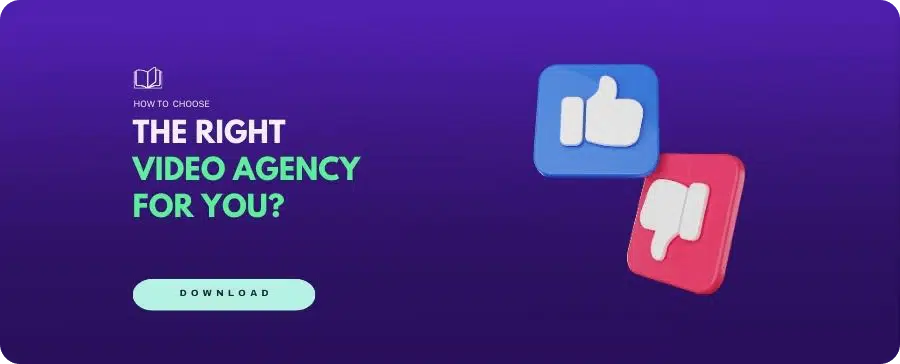 11. SPG Media
Founded: 2007
Team Size: 50 – 249 employees.
Clients: Drop Dead Life Insurance, IBU, modgarden, TunnelBear.
Pricing: $10,000+
Who they are: A high-end video animation service provider with an extensive track record creating emotion-driven pieces for all their clients, regardless of the size or the industry they're in. To achieve that, they like to combine quality content with creative storytelling and make the viewer feel.
12. Videorize
Founded: 2014
Team Size: 2 – 9 employees.
Clients: Geodis, Cherwell, Tanger Outlets, CloudWave.
Pricing: $10,000+
Who they are: A smaller video animation company that boasts a passionate group of animators and marketers who, like us, live and breathe video. Their background in animation is remarkable, having developed a unique style over the years that now allows them to craft beautiful pieces that are not only eye-catching but also effective 
13. webdew – Video Animation
Founded: 2016
Team Size: 2 –  9 employees.
Clients: DecksGo, T-Mobile, Hero Calendar Due.
Pricing: $5,000+
Who they are: A versatile studio that provides a wide range of solutions, from professional video animation services to infographics, social media videos, and even kinetic typography. Their production proces is remarkable because they understand the importance of maintaining constant communication with the client from start to finish.
14. VeracityColab
Founded: 2008
Team Size: 1 – 10 employees.
Clients: Afiniti, Flexfit, Life Happens, tendeergreens.
Pricing: $20,000+
Who they are: Capable of handling most animated video styles, this company has worked with a wide variety of clients in different industries. Their work is focused on the target audience, resulting in assets that are personalized to the brand's image and existing content for seamless integration and impeccable results.
15. Indigo Productions – Video Animation Services
Founded: 1991
Team Size: 10 – 49 employees.
Clients: QTS Global, Burberry LA, ATL Private Equity, Unice.
Pricing: $10,000+
Who they are: A dedicated company that offers video animation services related to creative advertising, broadcast television, feature film, journalism, video games, and social media. They can also provide live-action shoots, documentary video production, and even still photography.
16. Luminoustudios
Founded: 2015
Team Size: 2 – 9 employees.
Clients: Splacer, Everytable, Joybird, Phototile.
Pricing: $10,000+
Who they are: A video animation service provider always on the hunt for stories that inspire them, teach them something new, or just make them think. This skilled female-led team takes care of every single detail in the production process, starting from creative development and going all the way to final delivery.
17. Oddfellows
Founded: 2013
Team Size: 10 – 50 employees.
Clients: Lunarcrush, Tableland, Faire, Wine After Coffee.
Pricing: —
Who they are: With a knack for the "rare and non-traditional" projects, the folk at Oddfellows believe that creating a space for creative talent to shine helps them bring businesses to life in incredible ways. They don't have an easily recognizable style, but that's because they fully adapt everything to fit the client's needs and aesthetic. 
18. mhf creative – Video Animation Services
Founded: 2013
Team Size: 2 –  9 employees.
Clients: Egencia, Expedia, Hyve Group, Nubreed Events.
Pricing: $10,000+
Who they are: A boutique agency that seeks to connect brands with their prospects in meaningful ways with stunning video content. They stand out from following an "unscripted" video animation production process. They believe that, this way, their content will feel more authentic and bring brands closer to their audience.
19. Shoot You
Founded: 2000
Team Size: 50 – 100+ employees.
Clients: Aggreko, Willis Towers Watson, State Street, Amadeus IT.
Pricing: $10,000+
Who they are: An impressive video animation service studio that boasts an impressive crew of award-winning producers, animators, editors, creative directors, and camera/sound operators. They're highly skilled in 2D, 3D, stop-motion, and hand-drawn techniques, and on top of that, they can create podcasts, live event streaming, user-generated content, and more for their clients.
20. Social Driver
Founded: 2011
Team Size: 10 – 49 employees.
Clients: COPD Foundation, Main Street Alliance, UnidosUS.
Pricing: $10,000+
Who they are: An agency that offers a blend of brand design and video animation to create a successful digital content strategy, share a brand's story, and make an impact on the audience.  Like us, they specialize in conveying complex messages in a way that even those completely unfamiliar with the topic can understand it and be inspired to take action.
What Do Our Animation Services Look Like?
While we can't speak to the other company's production processes, I can tell you that at Yum Yum Videos, our main goal is to help you achieve yours! Something we accomplish by paying special attention to your needs. During our first call, we'll dig deep into the core of your company to discover what makes you unique and help you figure out the best approach to effectively delivering your message. 
What's more, we keep a close eye on the details that define your brand's identity and voice, and listen to your feedback every step of the way, throughout the whole production process. This is what allows us to make fantastic pieces that our clients love!
But in case you are wondering how that process actually works, we've developed a great video about it! 
So, if you are looking for a video production company capable of providing one of the best services out there, don't be shy and drop us a line! We'll be more than thrilled to hear everything about your next project!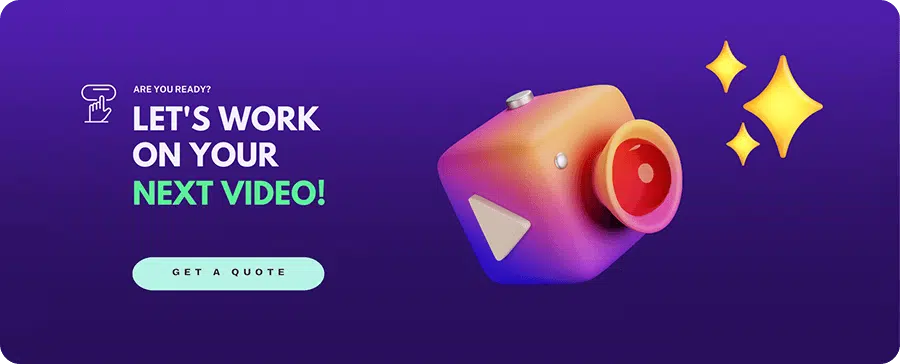 Video Animation Best Practices
While every company has its own secrets on how to make great video animations, there are some key practices everyone has to follow to create effective pieces:
Define the target audience:

Find the ideal customer for your business and find out as much as you can about them. If you're doing a survey, ask about demographics such as their age, nationality, work, and so on. Then, learn about their interests and pain points so you can tailor your video to show them precisely why a person like them would use your product.

Be concise:

Always keep the focus on your core message and ensure the video is no longer than 2 minutes. Otherwise, you risk losing your audience before you can even deliver your message.

Don't go overboard with video animation:

Sometimes, less is more. If your video is cluttered with visuals, your viewers will most likely get distracted and miss any important information you want to convey.
Summing Up
Reaching out to your audience and making an impact on them is often difficult to achieve. That being said, few things can stand toe to toe with a high-quality animated video, developed by a skilled and professional video animation service company.
And finding that skilled provider is no joke! As there are many things that need to be taken into account to find the right one for you!
The good news is that now you have ten amazing companies that can help your search start with the right foot. Each of them with the talent and experience your projects require to jump from your imagination, into a cool marketing video you can use.
Best of luck in your search!