Are you considering getting into the video marketing business? Videos are a powerful marketing phenomenon and we all love to watch them, but is video marketing worth investing? Let's take a quick look at how video performs to have a good grasp on the viability of this idea.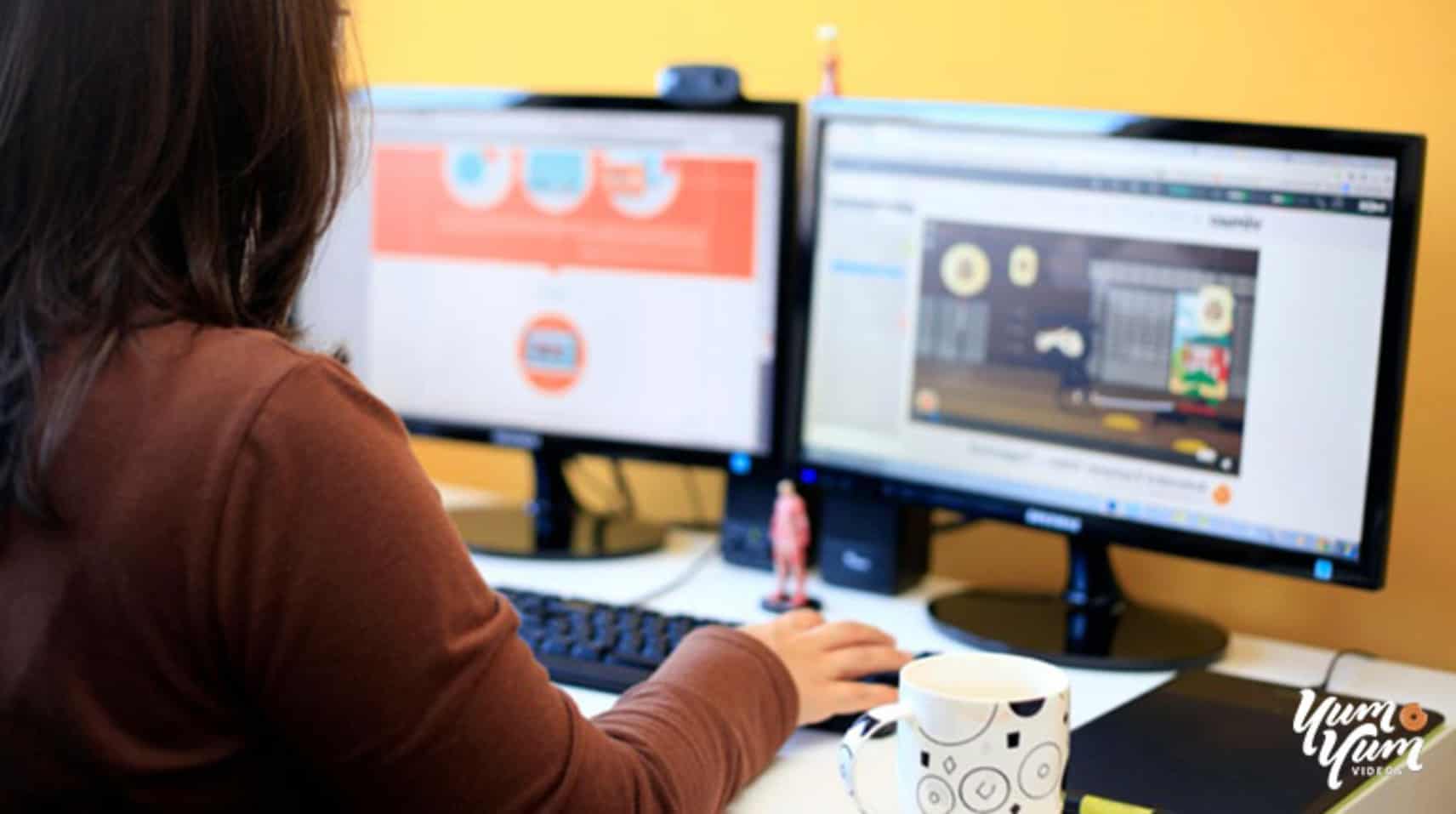 In the Top 10 Video Marketing Trends and Statistics Roundup 2017, Forbes contributor TJ McCue provided a great compilation of stats demonstrating the performance of videos for online businesses, including:
Online video traffic comprises more than 80 percent of all consumer internet traffic in the next 4 years.
64 percent of consumers make a purchase after watching branded social media content.
The word "video" in an email subject line increases open rates by 19 percent.
Nearly 50 percent of internet users look for product-related videos before visiting an online or a brick and mortar store to buy it.
These stats prove that now is a great time to make your first killer business video and enhance the online presence of your brand, agree? There's no need to wonder about whether you should get into video marketing because it's definitely worth it.
In fact, with 94 percent of businesses recognizing video as an effective business tool – according to McCue – the sooner you'll launch your video-heavy content marketing, the better.
All right, enough talk, let's give you the knowledge you need to craft a killer business video. By the end of this guide, not only will you understand the potential of this medium for advancing your business, but you'll have a clear understanding of how to create attention-grabbing videos.
Tip 1. Brainstorm
Any process that ends with something special begins with brainstorming. The purpose of brainstorming is threefold:
Define the target audience of the video (the target audience of your business, a distinct category of viewers etc.)
Define the main message of the video (what is the central message that the video is trying to convey?)
Define the goal of the video (build brand awareness, promote company culture, engage with leads and customers, establish your brand as a thought leader in your niche etc.)
Let's see how you can achieve these purposes.
First and foremost, defining the target audience for the video shouldn't involve any assuming. To outline the traits of the ideal member of your audience, you need to create audience personas (or buyer personas).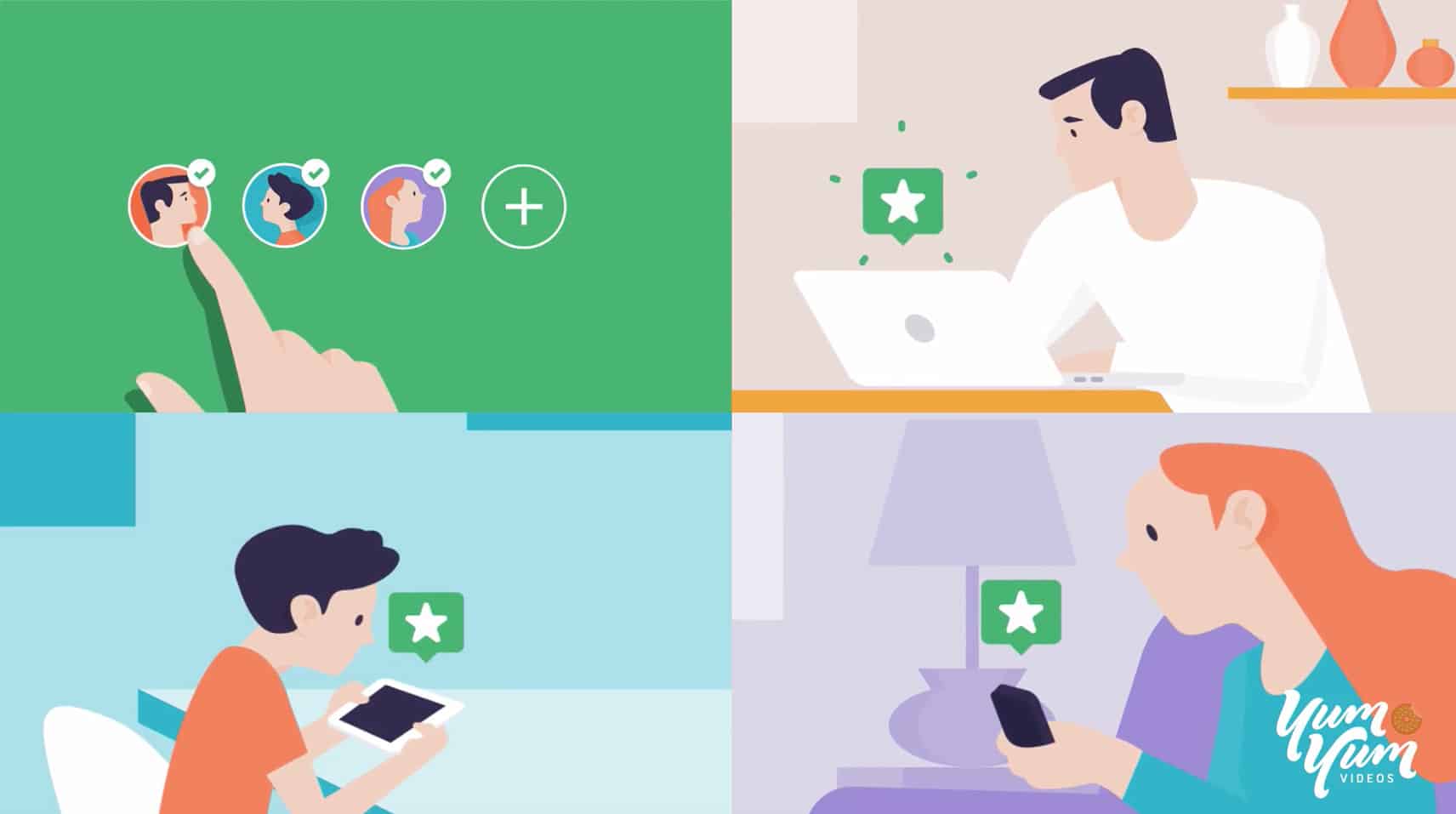 These are representations of your ideal leads/customers that include information about their characteristics (age, lifestyle factors, marital status, income etc.) and buying situations (benefits such as features, quality, and the ability to solve their problems).
Second, define the main message by designing a scenario for the video. For that, you need to collaborate with writers and video producers to give them your vision of the video if required (ask them for a social-media-friendly version of the video before the shoot!). Also, feel free to use your blog posts and social media listening tools such as BuzzSumo to come up with topics and message ideas.
Third, make the goal of the video clear to ensure that it guides the process of video creation until the last step.
Here are some ideas for videos to get you started:
How-to, tips, or tutorials
Customer reviews or testimonials
Recap of an event
Behind-the-scenes videos
User-generated content
"Top 10" type videos.
Tip 2. Write the Script
The script is an essential part of video creation and something that many business owners seek assignment help with. Once you have the message and the goal for your business video ready, the next step is to build a great story around it.
This means more brainstorming, but this could be a lot of fun because you'll now be like a movie director working on the scenario.
Here are some tips for you to make your first social media video work exactly how your business needs:
Use storytelling. Video storytelling is a big hit on social media these days because it provides a unique approach to connecting with customers. Check out this example: Dove decided to tell an awesome story of how they helped a family get together even though the father was stationed outside of the U.S. in a military base. The ending is really heartwarming, take a look:
Feature real people, not models. You know why the Dove brand is so powerful? Because it features real people and real feelings, which make it easy to connect with family on an emotional level.
Try to speak directly to viewers where possible, especially when trying to convey your main message. A great example of this technique is a business video created by One Dollar Shave Club. They've created a masterpiece in which Michael Dubin, the CEO of the company, speaks to the viewer directly throughout the entire video and clearly emphasizes the benefits of buying from his company.
Use humor, but cautiously. The previous video by One Dollar Shave Club proves that humor can be effective – after all, it has more than 25 million views on YouTube and helped the company to get a $1 billion acquisition. By having humor guiding the production of the video, they've achieved a number of important goals, such as identifying the benefits of the products, and showing the culture of the company (a quick analysis of company review sites reveal that One Dollar Shave Club indeed has a great culture).
Include a clear call to action (CTA). To persuade the viewers to take the action you want them to take, you need to include a CTA, preferably at the end of the video. Here's the CTA used in the aforementioned One Dollar Club video.
Tip 3. Nail Post-Production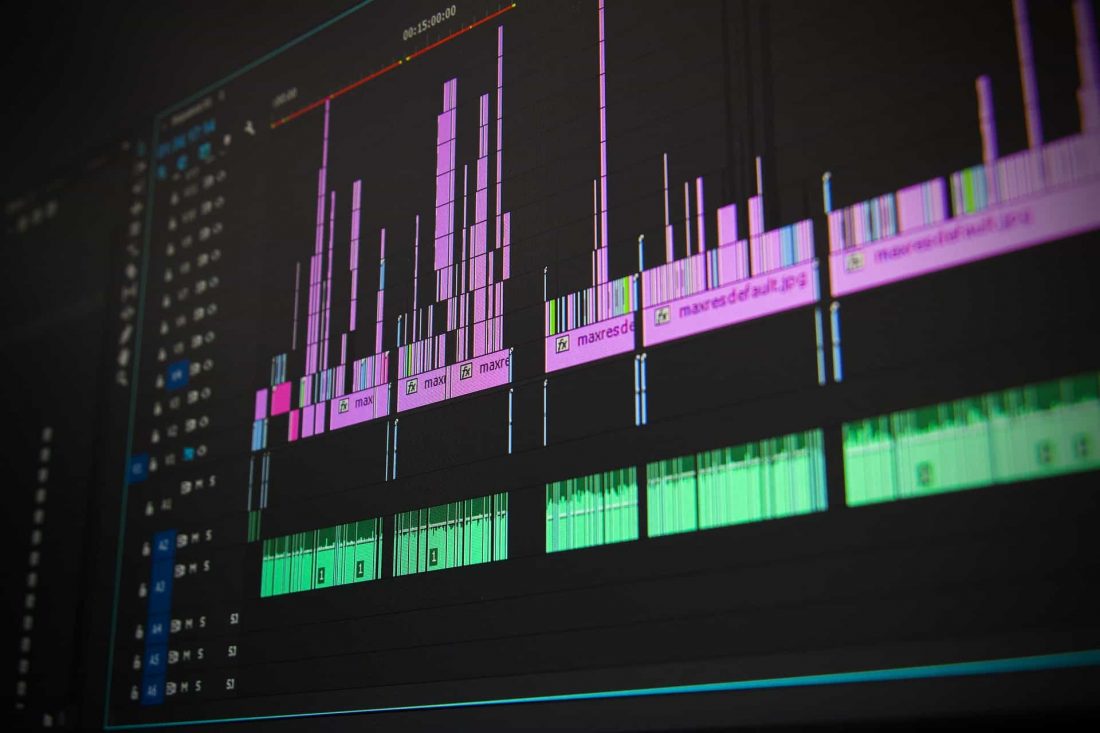 This is the last step in a typical video creation process, and the most important one. Quality post-production work can easily transform your video into an attention-grabbing piece that can go viral.
One of the main purposes of post-production here is to make the video visually appealing for social media users. To achieve this purpose and make the video really good-looking, choose proper editing software. The best and the most widely used options include:
Tip 4. Share!
Now that your video is complete, it's time to introduce it to your audiences! Go to your social media accounts, website, or blog, write an interesting description of the benefits to the viewers, and share it.

Final Considerations
Clearly, creating a business video is a daunting task but it's also something that you have to do to remain competitive. Just remember the stats mentioned at the beginning of this article – many businesses are already taking advantage of video-heavy content marketing campaigns, and more are joining every day.
Another important takeaway here is that creating great videos is something you can do if you have a plan. And you do! You just read it! Hope it serves you well!
Author Bio: Lucy Benton is a writing coach, an editor who finds her passion in expressing own thoughts as a blogger and currently provides online assignment help. She is constantly looking for the ways to improve her skills and expertise.