Raising brand awareness, persuading consumers to the point that you turn them into ambassadors, boosting SEO, gaining greater visibility, raising sales, making consumers remember your brand and keep it in their hearts and minds…Tempting, right? And totally feasible! Video content is the best cost-effective tool you can resort to to achieve all these goals, and more. Not clear on what I'm saying? Keep on reading and discover why you must include video content in your marketing strategy to support, and improve, all your efforts.

6 Reasons Why Video Content Is Your Key Ally
Many marketers out there are already experiencing the great benefits video content brings to their marketing strategy. Videos are cool, engaging, appealing, entertaining, and even educative. They can perfectly adapt to any marketing goals you may have. And, ultimately, they're effective. That's what you need. Read these lines and discover why video content is your key ally to boost all your marketing initiatives.
#1. People prefer watching than reading
Video has a huge ability to make information more digestible, interesting and easy to understand (and to remember). That's why, just as a reference, 59% of executives would rather watch a video than read text while 4 times as many consumers would rather watch a video about a product than read about it. Check this video and judge yourself:
#2. Video content generates different emotions in your audience
By making use of different resources and, most of all, by customizing your video to your target audience's main characteristics and needs, you can set up a strong emotional bond with them. Triggering emotions means that you have touched their hearts and spawned a specific reaction. This is definitely positive to gain a special place in their mind.
#3. Boost conversions and sales
Video content is a fantastic tool to raise conversions and sales. For instance, it can enhance your email marketing campaigns and bring amazing results. Consider that adding video to your emails generates a 200-300% increase in click-through rates. Isn't it awesome? Another example: including video on a landing page can raise conversions by 80% and, after watching video content, 64% of users are more likely to buy a product online.
#4. Improve your SEO efforts and get more visits to your website
Video is the only way you can gain a presence on YouTube, the second largest search engine in the world. YouTube videos rank very well in Google searches, they empower your SEO efforts and make you gain more visibility. Moreover, they help you get more visits to your website. Check out this stat: those companies that use video enjoy 41% more web traffic from searches than non-users, and video drives a huge 157% increase in organic traffic from search engines.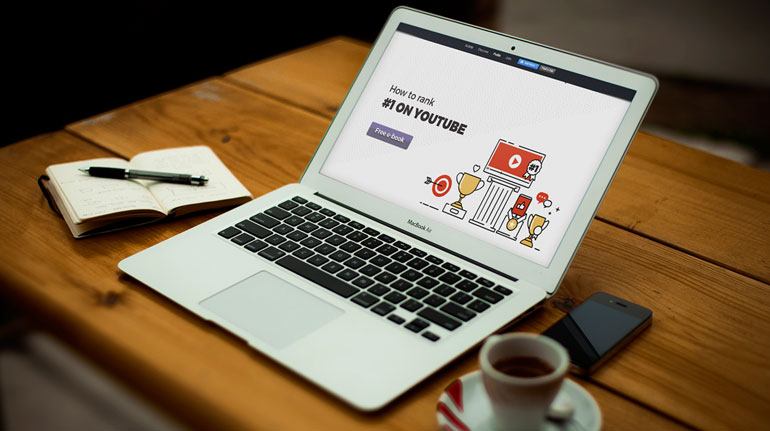 Tip: for the time you have presence in YouTube, don't miss these killer tips on How to rank #1.
#5. Video content is highly shareable
Video is one of the most shareable forms of marketing content. It has that special magic that make people feel engaged and triggered, to the point that it makes them want to share it with their peers. For this reason, video content fits perfectly with the "social media logic": social video generates 1200% more shares than text and images combined!
#6. Video is mobile-friendly
The future is mobile. As a reference, mobile data traffic will increase 10-fold between 2014 and 2019. And guess what? Video is 100% mobile-friendly and helps you ensure a great user experience on such a channel.
Ready To Join The Game?
76.5% of marketers and SMB owners that have used video marketing said that it had a direct impact on their business. And this is just one more stat. Are you going to be part of the game or will you just fall behind? Competition is tough out there! Many companies are already aware of the great benefits video marketing provides and, if you don't join the game, you will just lose many points towards them. So roll up your sleeves and start developing your brand new video! 😉
Why not start by choosing a talented team that can help you create a stunning video? Review these 5 benefits that a professional video production company can offer you.
See you later!