You know that explainer videos are a great video format you can resort to in order to enhance your marketing strategy. These cool, attractive and highly engaging videos can help you entertain viewers while you also pass out the key messages you need to. But the question is: "how long should your animated marketing video be?" In this article we will share with you all the information you need to make your explainer videos highly effective while giving them "the right timing". Enjoy the reading!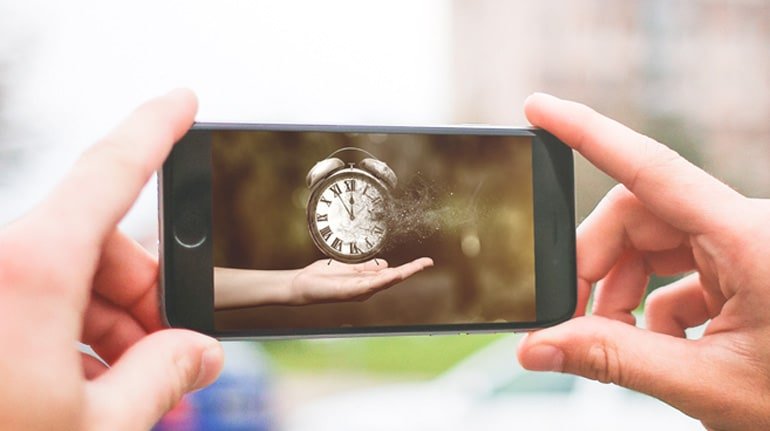 Data From Wistia: Videos Under 2 Minutes
Getting people's attention and interest in this fast paced environment, in which they are constantly bombarded with lots of information and stimuli, is a huge challenge. Even more so if we consider that our average attention span is only 8.25 seconds. That's a very short time to get to your audience with an appealing and effective message! But don't panic…because this is not the end of the world 🙂
Basically, you have to quickly grab their attention, and make them remember at least something about your content. Ideally, your key messages. So you have a huge challenge there and have to be really careful about the duration of your video. Video length goes hand in hand with engagement. And Wistia, one of the leading video hosting platforms on the web, supports this with some interesting data. Check out some of the highlights they've revealed:
Videos that last 2 minutes obtain great engagement. If you keep your video under 2 minutes, your chances of engaging your audience rise.

Pay attention…because engagement seems to drop from minute 2 till minute 3.

Good news, since from minute 6 till minute 12 you have another great opportunity to take advantage of.

Don't get too relaxed …because from minute 12 on, every minute losses engagement from viewers.
How Long Should A Marketing Video Last?
Well, the answer is: it all depends. Don't think that because we have just released some good data about how engaging 2-minute videos are, every single video that you produce should last 2 minutes. Wrong assumption! Cutting down your 8-minute video to 7 minutes won't make a big difference in terms of engagement. Same thing here: reducing the length of your 10-minute video (when it needs to have that duration) would also be a crime.  
Just like we are used to TED talk videos that last 15 minutes on average, to pitching videos that last 2 minutes or so, and to ad commercials that last a matter of seconds, you have to "adapt" the timing to the type of content, target audience and context in which you will use that video. Let me be clear on this:
The type of content
Video marketing is a very versatile "world" with lots of possibilities to enhance your marketing campaign: how to videos, explainer videos, podcasts, webinars, testimonials, documentaries, and so much more. What you have to remember is: the length of your video will be defined by the type of content you produce (some types of videos demand more minutes, and some others, less).
The target audience
Who you're talking to: for any video marketing campaign, you need to be clear on this: who are you talking to? Who is your target audience? What specific action do you want them to take? This is a key aspect that will impact the length of your video. As you can imagine, educating your audience is not the same as entertaining them, trying to sell a product, or aiming at generating brand awareness as a main goal. Watch this video as an example:
The context
You should also ask yourself which devices and platforms your audience will use to access your video content. Also, do some research about their expectations. These 3 factors will impact the length of your video. For example, Hubspot revealed that videos that are shorter than 5 minutes seem to be widely chosen on smartphones. Additionally, if we talk about the amazing platform YouTube, videos should be 3 minutes in length. Regarding expectations, the title, the thumbnail you use and the platform in which you promote your video, will all be key factors that predispose your audience to think/guess that the video will be short, or long. And hey…meeting their expectations is something you can't omit!
Popular Video Formats And Lengths
We've seen that the length of a marketing video will depend on different factors. But, of course, there are also some "basic standard lengths" for different -and popular- video formats. The Next Web has shared some interesting data about this and we have summarized some of the highlights. See below:
The ideal duration for tutorials could be between 45 and 90 seconds. If you make them longer than 2 minutes people will probably lose interest and focus.

The ideal length for creative commercials should be between 15 and 59 seconds. Traditionally, ad commercials are short and straightforward.

Regarding crowdfunding videos, they should have an average length of 2.5 minutes. In this type of video, the viewer is already well predisposed to invest a little more time in watching as they're willing to "learn" about a specific project.

Testimonial videos

should be between 60 and 119 seconds. Just like for crowdfunding videos, here, the viewer is also prepared to invest a little more time to learn about something that they are previously interested in.
Animated Explainer Videos: Is There "An Ideal Length"?
If you are thinking about developing an explainer video you may also be intrigued by their unique characteristics. In case you are not, let me give you some key concepts.
An explainer video is a short animated video that has one clear objective: delivering a business idea in a simple, appealing and persuasive way, by making use of attractive imagery and animations. To put it simply, it aims at expressing what the company offers, how it can make their customer's lives easier, and why that product/service is the best alternative in their niche.
Animated marketing videos have a unique idiosyncrasy: keeping in mind that the idea is to persuade the viewers in just a matter of seconds while delivering some key messages that they can remember in the future (to come back for more), you -as a marketer- really need to be very straightforward and brief. This means that explainer videos, by nature, cannot be long. Here is another example:
At the same time, it´s true that depending on the type of animated video you pick out, the niche of your company and the stage of the sales funnel for which you will use the video, will also determine the length of your explainer video. BUT, despite this, and based on our experience, we can say that the ideal length for animated explainer videos is between 60 and 90 seconds. This is the right amount of time to keep your audience hooked, while you pass out your key messages and encourage them to take action in the direction you want. All this without losing engagement (or views, in other words).
Enhancing The Engagement Of Your Explainer Video
You already know that length is a key factor to keep the interest of your audience. But how can you maximize the engagement once you have them "there"? We have some tips to share with you so that you can optimize these valuable 60/90 seconds! Here we go
YouTube Cards

: they give you the chance to add interactivity to your videos and lead your viewers in the direction you want, by using customized images, titles and Call To Actions. You can choose from 6 different types of YouTube cards. Learn how you can

use this helpful resource to increase leads.
Call To Actions:

as we said, this is another great resource to keep your audience's attention and guide them to take the next step. Check out this blog post to learn some

tips

to 

add Call to Actions

to your explainer videos.

 
Don't waste more time and implement these tactics now! But hey…keep in mind that the drop of views can also be caused by other factors, such as a poor script or a bad quality video. So make sure you follow these suggestions to get to a high quality video that gets great engagement from viewers:
At the beginning of your video, express the main problem your audience has

(and that you intend to solve). This will quickly grab their interest and attention and encourage them to "stay" for more information.

Develop a custom animated marketing video.

This means that you have to design the characters, landscapes and backgrounds by having your target audience in mind. This will certainly help you generate a strong connection with your viewers, as they will feel connected with the story you're telling, while increasing trust towards your brand.

Make your video of high quality.

Make sure quality is the

leitmotiv

in every single stage of the video production process. This is the only way you will make an amazing marketing video that captivates your audience.

Make sure the length is appropriate for this type of video. As a reference,160 scripted words in English represents around one minute of video. So if you want to work on a 90-second video, you will then need 240 words. If you want to get more helpful tips on scriptwriting don't miss the chance to download our free eBook on "How to write a script for an explainer video".
Hire a professional explainer video production company

who can help you in each of these stages. A talented and multi-disciplinary team will certainly assure you with the best results.
At Yum Yum we have proven experience in developing explainer videos for several companies of different sizes and industries. So, if you need help to develop your brand new explainer video, drop us a line and we will be glad to join the adventure! Watch this video so that you can learn a little bit more about how we work:
Summarizing…
2-minute videos are a good choice. But should this length apply to every single video that you develop?
We have shared some interesting stats about how video length relates to engagement rates and have also gone through the most popular types of video and the ideal lengths they should have. Remember that the length of your marketing video will depend on several factors and that you really need to analyze each one on a case by case basis.
When talking about explainer videos, they have an ideal length to make them highly effective and engaging. And if you also apply some best practices in the explainer video production process, you will certainly make an awesome animated video that will rock the web. Ready to start? 🙂
Finally, take a few minutes to surf our video marketing resources section: get the latest tips and tricks on video SEO, scriptwriting, the video production process and more!