Working remotely certainly has some enjoyable benefits (if you are reading this in slippers, you'll know what I mean). However, it also comes with some serious drawbacks when it comes to training your remote staff efficiently.
With face-to-face training lessons out of the table, you have only a few alternatives left: sending a manual, giving lessons via video conference, or using corporate training videos.
If you let your staff choose, they will most likely prefer the latter option – and you probably should too! Video is clear, concise, flexible, and fun. It provides a top-notch learning experience that will positively impact your workforce's performance.
But creating great training videos requires a bit more than just having a topic and hitting the rec button! You first need to know why and how to implement them right.
Today, you'll learn the best ways to make the most out of training video content, and while at it, you'll find some helpful examples to get inspired by!
The Benefits of Corporate Training Videos
Video delivers some remarkable benefits that other training alternatives are unable to live up to. Let's explore each of these advantages in-depth:
Videos teach better. Videos are generally easier to understand. They tend to be concise, clear, entertaining, and relatable. All these aspects lead to better comprehension and recall of the topic in question and potentially reduce your staff's mistakes.
They adapt to your employees' schedules. Corporate training videos are part of the so-called asynchronous learning method, which means viewers can enjoy the lesson anytime they want or can.
They reduce training costs in the long run. Although other methods may initially seem more economical, they deliver lower results, and that might involve more training costs in the long term. On top of that, it's undoubtedly more convenient to spend a few extra bucks on training videos that your staff can access anytime than to pay an instructor for a one-time lesson.
They are enjoyable. Making training lessons entertaining may seem like an afterthought, but in reality, it results in a better understanding of the subject matter. In the best-case scenario, enjoyable lessons can boost employee retention.
They allow you to monitor your workforce's training. If you use the right video hosting platform, you can track your staff's training progress. You can find out how many employees watched a video, whether they finished watching it, or if they needed to replay it.
Animated training videos are lockdown-friendly. You don't have to compromise your or a video production team's safety to create excellent training content. If your videos are animated, everyone involved in their production can work safely from home!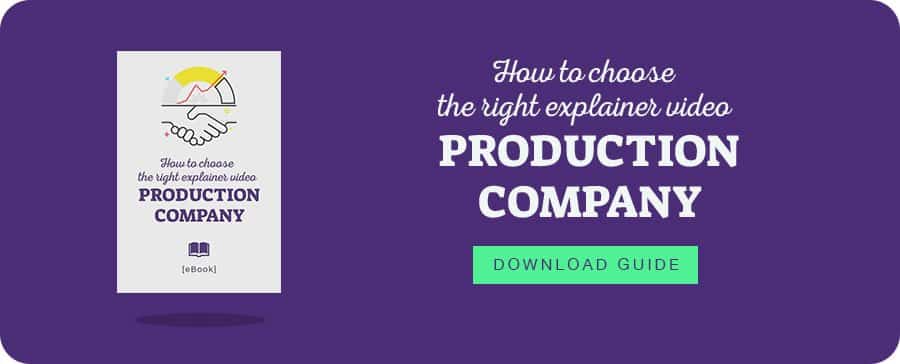 Tips & Tricks for a Better Training Experience
A corporate training video is bound to perform well, but it can work even better if you follow the next tips. Read on!
Know Your Video's Goals
This is THE most basic and essential tip of this list. You must know clearly the purpose of the lesson you are trying to convey!
What is the point you want your remote workforce to learn? Why does it matter? You need to know the answers to these questions before you set out to produce a video. Otherwise, you'll end up with a shallow piece with no consistency whatsoever.
It's also vital that you know whether you need to put forward a practical lesson or a theoretical explanation. This will define whether you should go with a tutorial or interactive piece or with an explainer video.
Segment your Content into Short Videos
With a long video, there's a higher chance your staff's minds wander off and lose track of the lesson.
On the other hand, short training videos tend to be more effective since they are better suited to people's attention spans.
Moreover, if your video's content takes up a lot of time, you can always divide it into shorter videos. So, why use a long video that underperforms when you can have several effective short pieces?
Segmented content also adapts better to your employees' schedules. If they are busy, they can always watch the videos separately, without spending too much of their available time.
Pair Your Video with Interactive Content
It's always a good idea to include knowledge checks at the end of your video. They allow you to evaluate your staff's training to a greater extent and reinforce the lesson learned.
These quick tests can come in the form of close-ended questions or even educational games. Oftentimes, they are followed by an explanation of the right answer.
If you want to take this strategy to the next level, you can integrate the questions inside the video. This results in an interactive video, in which the story unfolds according to the viewer's answers.
Brand Your Corporate Training Videos
In external content, branding is meant to boost brand awareness and retention. That said, it has an entirely different goal when it comes to internal communications. There, it intends to improve the staff's work engagement and their relationship with the company.
These goals are particularly relevant in a remote working environment, as the staff is likely to feel disconnected from the company. And we get it! It's hard to feel part of something that they can't interact with personally. Luckily, rightly branded internal videos can help shorten the gap between your company and its remote workforce.
So, don't hesitate to flaunt your brand's color scheme, logo, typography, and overall style in your training videos!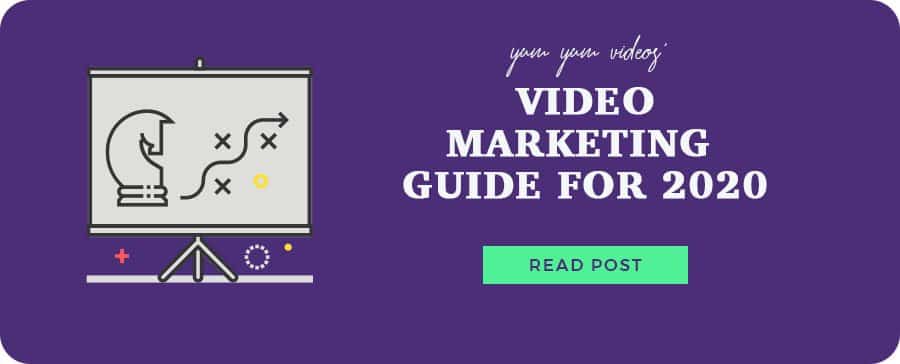 Cool Corporate Training Video Examples
Want to see the tips we've learned today put into action? Then stick around for the next training video examples!
Some of these videos are aimed at the general public. Still, the video marketing lessons they teach us can also prove useful for corporate training purposes.
Workplace Bullying – Reach Out Australia
We know you want your video to be entertaining, but that can be a bit tricky when you need to address topics as delicate as bullying. You need to cover such subjects with care, or else you would fail to highlight the importance of the issue.
Reach Out Australia has managed to nail the right tone for their video – it's entertaining while also being tactful and sympathetic. It treats the topic as a serious matter, but it's still enjoyable.
It's also worth highlighting the video's simplicity – it's just so easy to understand it!
Video Conference Etiquette – The English Manner
Video conference etiquette
Here's another video that stands out for its clarity.
Take a look at how the host goes straight to the point and keep his message concise. This results in a short and dynamic video that the viewer can easily watch till the end.
Also, let's not forget about how he shows his point in a quite visual way. Instead of merely mentioning a list of do's and don'ts, he put them into practice so that viewers have a clear idea of what to emulate or avoid. A great lesson on "show not tell"!
Lifesaver – Resuscitation Council (UK)
Click on the image to watch Lifesaver interactive videos 
It's common knowledge that a lesson is easier to process when you can put it into practice. That is why these interactive videos by the Resuscitation Council (UK) are particularly helpful.
Each video leads the viewer throughout an emergency… or actually, the viewer is the one who guides the video, as it unfolds according to the decisions they make.
Any company looking to transmit practical knowledge to their workforce should take a leaf out of these videos' book. As they combine theory with practice, the viewer can learn the lesson better and recall it effortlessly. Not to mention the information these videos provide are of the utmost importance in life-or-death situations. So, hats off to the Resuscitation Council UK!
Need a Corporate Training Video?
Some businesses don't want to go the extra mile to create quality content for their staff. Big mistake!
Your staff's impression of your brand is equally important as your customers'. After all, it's them who keep the wheel turning! If they think little about your business, they will work unmotivated and underperform, affecting your company's economy in the long term.
That's why it's always best to contact a professional video production company that creates corporate training videos tailored to your remote workforce. And that's what our team specializes in!
We only create fully customized videos according to our clients' needs and bring some other exciting benefits to the table:
We deliver top-notch quality
Our production process is effective and flexible to our clients' time needs.
We create 100% tailored videos from scratch, using no templates at all.
We offer the best price-quality guarantee.
We keep you informed of everything that goes on with your video's production.
We have more than a decade of experience behind our backs, having worked with some of the world's most prestigious companies, like Fox, Walmart, McKesson, Red Bull, and Heinz, to name a few.
Want to see why these companies chose us? Then take a look at our reel and see the quality animation standard that we work with:
If you have enjoyed our reel, feel free to drop us a line! We'll be happy to answer any question you may have 😊
Parting Thoughts
Training your workforce is so much more than giving them lessons – it's also about motivating and engaging them.
This can be challenging in a remote working environment where you can't see who is paying attention and who is struggling to understand. Luckily, corporate training videos can be of great use in these situations.
Its clear, concise, and entertaining nature allows you to teach, motivate, and engage your staff efficiently. This enhances the understanding of the subject matter, and therefore, boosts your remote workers' performance.
So, what are you waiting for? Set out to produce some incredible training videos and see their efficiency with your own eyes!