"New technologies being pioneered in the UK, such as virtual and augmented reality, are fundamentally changing the way we participate in cultural experiences, from watching dramatic performances and visiting museums to playing video games." – UKRI Chief Executive, Professor Sir Mark Walport.
The way we receive information is changing rapidly. With attention spans decreasing and digital expectations rising, it's becoming increasingly important to find new ways to engage audiences.
The world of digital marketing is an industry which can benefit from emerging AR and VR technologies. From test driving cars at Volvo, to designing your new VR living room setup from Ikea, VR is a clever way to help audiences connect with products through memorable experiences.
From education, to entertainment, sports and commerce, new immersive technologies are being used to connect with and inform audiences in exciting new ways.
We've gathered some of the most intriguing projects that are making use of AR and VR tech to inspire, educate and enthrall.
The Evolution of Storytelling - The Rise of Augmented & Virtual Reality

Expanding the Possibilities of Esports Viewing and Participation
The largest esports content producer in the world (ESL), the University of York, and the developers Weavr are banding together to transform the esports industry.
Esports, for anyone not in the know, are organized gaming events where gaming enthusiasts can watch professional players battle it out in various leagues and championships.  The winners can even come away with some serious cash.
The Weavr project is to develop a new platform to allow esports viewers to watch live games when they're out and about. The platform will also blur the lines between the game world and reality to create a truly immersive experience. Interactive engagements and rich visualizations aim to deliver deeper insights into live esports matches.
The organizers hope that in the future, this technology could be used for watching and interacting with live, physical sports like football too.
The project has received £4 million in funding from Innovate UK as part of a programme showcasing the potential of immersive tech and the response from audiences.
The UK esports industry has a young audience which is growing fast, so it's no wonder stakeholders are keen to invest in this sector. It's predicted that by 2021, the worldwide esports audience will reach an impressive 250 million people!

Educating the Public Through Immersive Engagement
Museums are another sector getting involved in immersive technologies. The London Natural History Museum and Science Museum are joining forces with Factory 42 to create an immersive, virtual tour of their collections.
People in living rooms up and down the country will be able to get a personal tour of the museums from Sir David Attenborough himself! A holographic image of the wildlife hero will educate and inspire participants on rare and ancient specimens through a VR headset and controller. Museum spaces are digitally recreated, allowing users to 'touch' and zoom in on specimens.
Virtual visitors to the London Science Museum will be able to see high resolution, 3D scans of robots in the collection.
This collaboration between documentary filmmaking, educational institutions and the gaming industry has the potential to bring history and the natural world alive to wider audiences.
Factory 42 is also making use of this technology to trial short, virtual tours of shopping centres around the UK. This has the potential to make shopping more accessible for those with limited mobility.
Live Streaming in the Arts
Theatre has the reputation for being a pastime of the upper and middle classes with a dwindling popularity among young people. However, this image is changing.
The Royal Shakespeare Company is leading the charge, along with fifteen other organisations from the worlds of music, video production, gaming and research. The plan is to live stream performances to people's mobile phones and XR headsets.
Partners include De Montfort University, Epic Games, Manchester International Festival, Nesta, the University of Portsmouth, the Philharmonia Orchestra and Intel.
Increasing accessibility to the arts through immersive technology is a powerful way to engage younger audiences.


The Potential of VR in the Video Marketing World
Video marketing is a great tool to connect with consumers through stylised, engaging snippets. However, by transforming traditional video into unforgettable, interactive experiences, brands have a greater chance of sticking in their audiences minds.
Really experiencing a product through VR provides potential customers with a clearer picture of what they're buying. Travel and retail companies have been early adopters, taking advantage of VR's ability to allow the public to get up close and personal with products and services. Giving customers the opportunity to virtually 'try before they buy' has proved successful for make-up brands especially.
Storytelling through immersive technology can heighten emotional connections and foster deeper engagement. A Google campaign even concluded that VR can complement traditional video marketing methods by boosting engagement!
Funding Immersive Technologies in the UK
Immersive technologies are a rapidly expanding industry with exciting potential in wide-ranging industries.
These projects have all been made possible from government funding. The audience of the future challenge is part of the UK government's industrial strategy fund, to support creative industries and immersive technology.
£33 million is being invested into creative, digital projects to position the UK as a leading force in VR.
Margot James, the Minister for Digital and the Creative Industries had this to say on the scheme:
"The UK is home to some of the world's leading digital and creative talent. Through our modern Industrial Strategy and multi-million pound creative industries sector deal, we are bringing them together to give audiences a truly unique experience. The growth of immersive technology has the power to transform the way in which we watch theatre, play games or go to the cinema, and these new projects will demonstrate how we can take people closer than ever before to the live action."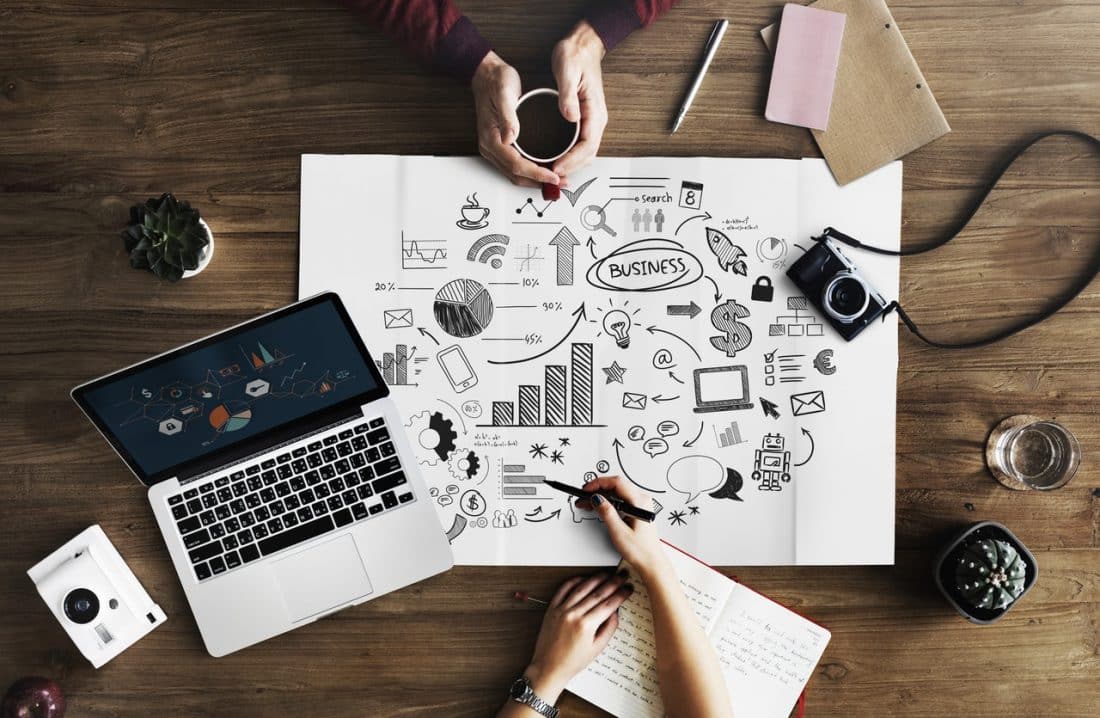 The three phases of the challenge consist of:
A demonstrator programme to test these new technologies on large-scale audiences. The three projects featured in this article are part of this stage of the programme.
A research and development stage to gain insights into audience behaviours and attract new private capital into the industry. Finding ways of making this technology more affordable, faster and accessible is a key aim for this stage.
A new centre for excellence to host creative training and research programmes in immersive technologies and storytelling. This £10 million centre will be run by the National Film and Television School and Royal Holloway University. They will be organising and co-funding sixty different immersive productions, as well as setting up labs, placements and courses.
This vital funding is a breath of fresh air for the creative industries who often don't get a look in when it comes to large scale financing.
About Innovate UK: The programme is being run by Innovate UK, part of UK Research and Innovation, a governmental funding body for driving change in the UK. To see more innovative projects supported by this fund, subscribe to the Innovate UK YouTube channel and discover a whole new world of immersive storytelling.