If you search for "How to market your business online," you'll find thousands of blog posts stating that the first and foremost step is to create a website.
A website is often the central room of most digital marketing strategies: it's usually where people discover a brand, where they get in touch with reps, and in many cases, it's where the eCommerce purchases take place.
So, this digital Swiss knife accounts for a helpful and versatile tool that represents your brand online. The thing is that its importance also transforms it into a tool that needs to be specially designed and optimized to impress and convert visitors.
That may sound like a lot of pressure, but don't fret: we'll give you a hand.
Today, you'll discover the best ways to market online businesses through optimized websites and learn a tip or two on how to use video content to spice up their digital presence.
Let's start!
Display a Video on Your Homepage
You want your customers' first impressions of your brand to be the first steps towards long-term loyalty. Well, their first encounter with your brand is usually at your website's homepage, so it's imperative to receive visitors with welcoming and representative design and content.
Now, if you already have some idea of how to market your business online, you may know it's essential to keep your website design uncluttered. But, how to achieve that when you also need to present lots of information about your brand and its products or services?
A simple and cool solution is to display a video on your homepage – more precisely, an explainer video.
This video style resorts to storytelling to tell viewers how your offerings can help them solve their pain points. As a result, you'd have a piece that's informative yet enticing. Plus, well-crafted explainers can simplify products or services' inner workings and value propositions that most people find complex to understand.
With an explainer video on your homepage, visitors would learn the most vital information about your brand in less than two minutes from entering your website. Even better, they'll have a memorable impression of your brand, as these videos can be very impactful.
Pro-Tip
A video is one of the most effective ways to market online… unless you self-host the piece and end up with a slow website loading time. The best alternative is to upload your content to a video hosting site – like YouTube, Wistia, or the like – and embed it on your webpage.
Mind the User Experience
'User experience' (UX) isn't just a fancy buzzword among the different ways to market your business online – it's a valuable approach that needs to be taken seriously.
It comprises how visitors perceive your website's utility, efficiency, and user-friendliness. In other words, it defines how well your website meets visitors' needs.
The better the UX, the more chances visitors think highly of your brand and revisit your website. So, designing a website with a great UX is a vital step in the long-term recipe for how to market your business online.
Paying attention to the UX can also help you understand your visitors' buyer's journey. With this information in mind, you can optimize your website's layout to guide other visitors through this journey.
There's plenty to say about this topic, but that would exceed the scope of this article, so we'd better sum up the main ways to market online with a UX approach:
Present engaging and meaningful content. Providing interesting and helpful videos and blog posts can make your content more relevant to visitors' eyes. Think about guides and how-to videos.
Reduce the visual clutter on your website. Your website shouldn't feel like a treasure hunt – visitors should find what they are looking for almost intuitively, so make buttons accessible and findable.
Keep pop-ups at a minimum. Do we have to tell you how annoying pop-ups can be, or you've experienced that pain in the neck first-hand? Pop-ups can be effective to get more email subscribers, increase conversions, and boost lead generation, but they can put visitors off when used incorrectly. To prevent that dreadful outcome, use hover or lightbox pop-ups – which don't open in new windows – and test how your visitors interact with them.
Avoid autoplay mode for videos. An unexpected blast of sound isn't the nicest way to greet visitors. You'd rather put autoplay videos on mute or give users the chance of pressing play at their own time and terms.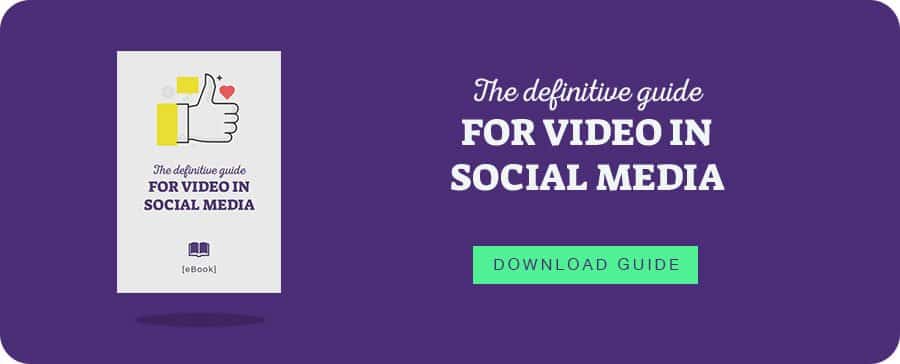 Create Various Landing Pages
Whenever the audience clicks a link on an ad, email, or social post, they arrive at a landing page. That is a standalone online page that revolves around a single goal defined by a call to action.
Now, we assume you have more than one action you want visitors to take, right? You probably wish they purchase each of your products or services, download your ebooks, subscribe to your email newsletter, and more. Aiming at all these types of conversions in a single landing page would defeat the purpose – and effectiveness – of this sort of page.
It's no mystery how to market your business online in this scenario, is it? You should create different landing pages, each devoted to a particular offering.
Since each page will focus on a distinct element, we recommend displaying videos that are specific to that item. This is best seen in product or services' landing pages.
Here, explainer and product videos that revolve exclusively around a single offering (like the ones you can find in our portfolio) can do wonders to give viewers a clear idea of how they could benefit from it.
Go with Responsive Web Design
Another useful way to market online!
Put simply, responsive design is an approach to website interfaces that make your content adaptable to any sized screen. Thanks to it, visitors can appreciate all your website elements indifferently through their desktop computer, tablet, or smartphone (although the layout may differ).
This practice is highly beneficial, as it means visitors can have a pleasant user experience regardless of the device they use. Not to mention that mobile devices are taking over every part of the customer's journey, so it would be unwise to neglect them in your website design.
Another huge benefit of applying responsive design to your website is that it enhances your Google SEO. Yep – the search engine's algorithm looks at mobile-friendly sites with good eyes, making responsive design one of the best ways to market online businesses.
Make a Simple-To-Fill Contact Page
This strategy stands out from the different ways to market your business online since it requires a more considerable involvement from visitors.
The contact page is that corner of your website that provides customers with your contact data (email address, phone number, social profiles) and contains a form for them to complete.
Sure, they can just send you an email and end of story. But gathering information about your visitors can help you understand how your audience is composed and, therefore, how to market your business online to them, depending on their field of work, location, and more.
That said, try to not get carried away: a contact form should always be easy and fast to fill. Otherwise, visitors might roll their eyes at it and abandon the page.
So, include the vital information you need to know about the person who's trying to get in touch – it could be, for example, their name, email address, company, and industry. But, even if you are dying to know their zodiac sign or what they like about your brand, avoid wasting visitors' time with details that aren't relevant to your current goals.
Showcase Social Proof
Unlike contact and landing pages, customer reviews aren't a compulsory element in a website. But, boy, they are one of the best ways to market online businesses– especially when they come in the form of video.
A positive customer review or testimonial video provides visitors with proof to trust your brand. After all, it's not you saying how good your products are services are – it's a third party! That can be incredibly convincing for those who are doubtful about doing business with your brand.
The difference between written reviews and testimonial videos is that the latter tend to have a bit of storytelling, as these videos usually narrate the problem a client used to have and how your company helped them. This makes the testimony sound more relatable and memorable.
Pro Tip:
How to market your business online by using testimonial videos? Easy: being authentic. It's critical to film an unscripted interview with a real client. A fake interview will backfire and generate viewers little to no trust.
Include a Company Story Video in Your "About Us" Page
Here's a piece of information that can help you understand how to market your business online effectively: people enjoy buying from other people, even in this context of increasing virtual interactions and online shops. Oftentimes, they even look for human attributes in brands, such as ethical values and attitudes.
In that context, the often overlooked "About us" page becomes instrumental in influencing the buyers' journey.
This section allows you to introduce your brand's values, mission, vision, and even its story. When done right, it can help visitors empathize with your brand and form a lasting connection.
Here, a company story or culture video can prove helpful, as it presents your brand's values by sharing its story, work environment, or whatever represents your company the most. A written presentation could be fun too, but it may not transmit your brand's vibe as effectively as a cohesive video – and it's not nearly as impactful.
Wrapping Up
Creating a website is one of the best ways to market online businesses – if not the best.
Your website is the ultimate representation of your brand on the internet. It can comprise your brand's value proposition, vision, mission, values, reviews, and it can also work as a bridge for visitors to communicate with your company.
Since it's such a comprehensive and essential tool, you need to pay close attention to it and optimize it every now and then.
Today, you've learned different ways to market your business online that can help you boost your conversions and create a more memorable experience for visitors. So, what are you waiting for? Crack those knuckles and start working on your website!