An explainer video is a great way of getting a message across to your audience in a clear and concise way. Using an animated video to explain a specific process or topic is a great way of capturing the imagination of your audience. Have you ever considered the work and the process involved in creating a video and the mistakes that should be avoided? The whole process is detailed below, from the steps taken to create the best content to the most common mistakes made during the process. 
How to Make an Explainer Video – The Stages
The Need for a Script

The idea is to deliver a message which means that a script is required because the message has to target the correct audience. This is a marketing video that includes a story and it should be about potential customers but also how your product or service can help to solve their problems.



A Storyboard


Before you begin to create your video, you will need to make a storyboard. This is a sketch that relates to how the video will be played out. Therefore, it will explain the positioning of the camera, the characters as well as anything else that will appear in the animated explainer video. This is the blueprint for the illustration and animation stages of the process.


Professional Voiceover


A clear voiceover is required that is delivered by a voice actor who is reading from the script. It is crucial that this is carried out by a professional because they will understand the tone and emotions that have to be included in the video.

Illustration

The characters and visual elements that form the storyboard will be created by a professional illustrator. When it comes to this stage of the process, the animated characters in your marketing video should resemble your target audience as this will enhance your relationship with them, making it easy for them to identify themselves with you.

Animation


This is a crucial stage because it takes the storyboard and illustrations and puts the visual elements into action. All of this is carried out by professional animators and they can help to give your character the personality and characteristics that you want them to have. This goes hand in hand with the previous step where it is important for the audience to relate to you. When it comes to creating animated marketing videos, you have to ensure that the company that you choose to use has a superb reputation and can create animation of the highest quality.

Sound FX and Music


If required, some stunning background music will really round off the video while sound effects will help to add an extra dimension to the video. This will ensure that it is entertaining to watch.
Every single stage of the process is important in its own way. The steps are created to in such a way that it makes the process organized and efficient.  Check out how we do it!
Explainer Video Production Process | Yum Yum Videos
This identifies how important it is to get it right but there are mistakes that can be made, so making sure you avoid them will help your explainer video to become a success.
There are many different advantages that come with creating an interesting and well-structured video. An animated marketing video that has been created badly (typical mistakes in the production) will certainly turn viewers away so it is worth taking the time and effort to get as much out of it as possible. Avoiding the mistakes below will ensure that results will reflect the effort that you put in. Let's review those mistakes:
Too Long 
We live in a world where people want information quickly, so your video should be no different. Therefore, a common mistake is to make the video too long, when there is an ideal video length. This often means that the message is lost along the way and the viewers simply lose interest. Keep it short and sweet and you will soon realize that viewers will stick around to watch it.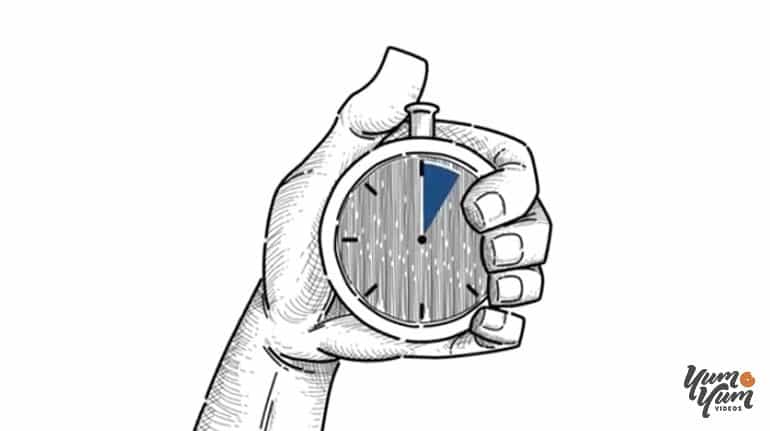 Forgetting your audience
You will have a target audience in mind so remember that you actually need to target them through your animated marketing video. Through focusing the video on your customers, you will make it possible for them to feel as though you are acknowledging their problems and want to provide a solution. Understanding is the key element, so think about your customers when creating the characters and backgrounds. You need to create something that they can relate to and feel familiar with.
Low quality video
The success of your video will depend on its quality and design. This is all about representing your brand and how you are better than the competition. Therefore, poor animation and design will actually damage your image. This is where you should consider hiring a professional animated marketing video company to make the best explainer video. The quality of the video will come down to the explainer video budget that you have. The more you have to spend, the more you can put into the video.


Too much emphasis on the features of the product
You need to make your audience feel as though you understand what their problems are. If you focus more on the features of your product then it will feel more like a sales pitch, which will result in them losing interest. So, show them how you can solve their problems and how you can do it better than the competition. Meet their needs, gain their interest and let the rest fall into place.
Failing to use the colours of your brand
Brand recognition is massive and so, failing to use brand colours will mean that you are missing out on the opportunity to create brand recognition. Instilling your brand identity from the start will help customers to identify you and relate to your brand image. This is not just about using your logo but keeping the same colours across the whole video. Check this video we made for Docusign, focusing precisely on the brand's colors:
DocuSign | Explainer Video by Yum Yum Videos
Choosing to use template designs
Template videos are obviously easier to use as the come with animated characters that have been pre-designed. However, this will mean that your video is not tailored to your audience. They are often low quality and lack any personality, which means you need to create a custom video so that you get the marketing results you want.
Poor Audio Editing
The voiceover is a crucial part of the video yet people still choose to play the music and any sound effects so loud that the voiceover cannot be heard. The music must also be relevant because inserting music that has nothing to do with your video will confuse people.
Choosing the wrong voiceover
It is common for many businesses to try to save money by hiring a voice actor who is not a professional. If they have an accent or a different language then it can come across as unprofessional and will certainly damage the image of your brand. So choose a native voice actor who is professional and suitable for your video. This is a great example of a perfect voiceover artist for a video:
Spigit (2) | Explainer Video by Yum Yum Videos
Can you tell the funny accent? This gives the video personality.
It is not simple enough

If your marketing video is complicated then people will simply switch off. This means that the animated explainer video should be simple while delivering the message in a clear and concise manner.  Keep the structure basic, so explain the problem that you are trying to solve and then explain how you will solve it. Finish off by explaining why you are the right choice for them.
Too much information

Trying to fit all of your products or services while trying to speak to different audiences in the same video can make things confusing. It is vital that you keep things to point and straightforward. You may have a number of marketing goals, so why not use a marketing video for each one.  That way, you can target the right people while keeping them entertained and interested.

Making the explainer video yourself
A lot of people think that making a video is an easy task but it isn't. You need a team of professionals if you want to get the best results and don't end up with with a video that doesn't work. Finding and coordinating a team of at least 10 professionals – which is what you would need to create an explainer video –  is a very complicated task. Not to mention that you'll need to have solid knowledge on video and storytelling. So don't try to make them yourself! Mistakes such as trying to make the script or the storyboard is only going to result in lost time and you'll end up with a poor quality video. Our advice is to hire a professional video production company with a good portfolio of animated explainer videos. Don't be shy! Contact us and let us know how we can help you.
Summary
The success of your business and brand depends on your marketing strategies and having a well-done explainer video is one of the most important ones. These engaging and informative videos have to be direct and helpful in a way that works for your audience. Following each step and avoiding the usual pitfalls will help you to get the most from your video in a marketing sense.
One of the most important things is that your video has a custom design and is unique in every way possible. So, learn how to avoid the typical mistakes in the production and how to get a video that really works.