When talking about leads, there are two main problems a lot of companies out there are struggling with. First, the most common and obvious one – the inability to get them. No matter how hard they try, some businesses can't seem to get more leads. The second problem might come as a surprise to people on that first group: there are others brands that can generate leads but their quality is so poor the whole ordeal ends up being frustrating.
Fortunately for both of them, the solution is the same: start creating videos! Yes, you can get leads with gated content, freebies and email lists. But none of these methods can compare to the qualified leads you can get with high-quality videos. There are several reasons why this happens – and here are the most important ones.


1 – Videos educate your audience about your unique value
As with any other marketing strategy, video marketing has to 'sell' your brand by showing how different you are from anyone else. You need to show your target audience that you, your products and your services are unique and that no one else can offer them the same. You have to show what you're worth.
Why is that so important? Because you don't want to be one of the ten companies people are writing to just to 'feel' them. You want people to be genuinely engaged with what you have for them right out of the gate. And videos are oh-so-great for that. Especially explainer videos.
These kinds of videos give your audience a brief and simple explanation about who you are and what you're all about. Company videos are a first look to your benefits, to your advantages, to your life-changing value. If people are watching your video, that's because they are looking for a product they need. Explainer videos can show them you're exactly what they were looking for – in only a couple of minutes!
Take a look at this example, a video we made for Freshtunes:
Freshtunes | Explainer Video by Yum Yum Videos
A high-quality and entertaining video can lower the viewers' defenses and make them pay attention. It can tell them all they need to know about your product in no time. It can educate your audience about your unique value. It might not seem like much but if you're able to pull that off, you'll have paved the way to a quality lead that's truly interested in hearing more about you.
Videos are great for that because of their nature and the current digital context. On one hand, the audiovisual format is perfect for drawing attention. The movement, the colors, the music, the narration: it all combines to effectively tell a story that's worth watching. But it also doesn't hurt that people grew accustomed to watch videos on daily basis, in different devices.
What I'm trying to say here is that videos are the preferred medium for the majority of people, thanks to how they convey complex messages in no time. Leveraging that power to your benefit, you can talk about your product or service and get people interested in just a few minutes.
2 – People that like your videos are willing to learn more
If you did a good job with your explainer video (AKA most people's introduction to your brand), then they'll feel intrigued and they'll want to learn more. I'm not just saying that, there's actual proof about that.
There are studies that show websites with embedded videos have a higher visit time on average with reduced bounce rates. In other words, having videos in your own site gets people to stay longer researching about your brand and what you offer. Given how little people are opening their attention spans to business-like messages, that's a golden benefit you can only get with videos.
The best thing about it all is that this advantage goes beyond explanation videos. All kinds of videos can do that for you! That's why it's so important to develop a sound marketing strategy you can use across your site and in different platforms: to enrich your buyer's journey. Video can introduce people to your brand but it can also explain complex details about it and make a powerful case (and a lasting impression) about it.
Those extra minutes you get when embedding videos are crucial for all that. They make people want to stay, browse a little more and get the definitive hang about your brand. The more people know about you, the closer they'll be to decide you're the perfect brand for them. Thus, the chances of getting qualified leads thanks to videos can be very high.
3 – The sharing potential in videos is huge
Another way you can get more leads is by making your brand more visible. Surely, this is easier said than done. Thankfully, videos can come to your rescue once more and make a difference in how to get qualified leads. That's because the sharing potential of good videos is incredible.
You don't need me to tell you people love to share videos with their friends and family. It only takes a couple of scrolls in your Facebook feed to know that's how things are. So, apart from the educational value you get when developing videos, you can tap into that sharing power and get your brand out in the open where thousands and potentially millions of people can see it.
Tortilla Land | Explainer Video by Yum Yum Videos
I'm no math wizard but I know that you have more chances of getting leads if more and more people know about you. That's why if you combine this sharing potential with what I've said above, you are just a good video away of getting people into your buyer's journey.
Now, of course that creating a video that goes viral isn't precisely the easiest of feats. However, you don't have to create a Gangnam Style kind of hit to reap some interesting rewards. The right attitude when developing videos to get leads should have you focused on high-quality and a fresh tone that puts your brand in the spotlight. Quality can go a long way, especially when paired with concepts that feel new.
4 – Videos can help you rank higher…
…and higher rankings can get more people on your front door. The same reasoning I did with the sharing potential can apply here. What you need to understand is how videos can help you get better rankings for you and contribute to your SEO efforts. There are two things to consider here.
The first one is how much Google loves videos. The Mountain View giant sees videos as high quality content, and given how the search engine has been focusing on content's value for its rankings, it's only natural for it to use videos as a crucial factor when ranking websites.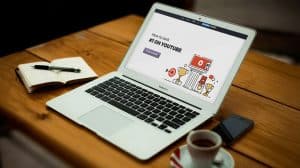 Of course, you won't get to the top just by posting videos. The things we know that affect the rankings include a video's view count, the amount of times it was shared and how many sites it was embedded on. Again, you'll only get relevant numbers in all of these when you bet on high quality videos.
The second thing to consider is YouTube, which now is the second largest search engine in the world. That means that ranking in the popular video platform is also important for your brand. And since you can only rank there with good videos, then you can understand why is important to have a good marketing strategy in place.
How Can You Use All This to Get Quality Leads?
As seen above, videos can become a crucial ingredient in digital marketing. They can explain your product to your audience, get your people engaged with your brand, increase your visibility and help your SEO efforts. If you want all that (like I'm sure you do), then you need to pay attention to 3 things:
        When creating your video,

pay attention to the little details

. A good custom thumbnail with people in it can

boost your play rate by 34%

. Painting the player with your brand's colors can increase the play rate by 53%. Videos of under 2 minutes have an

average

play rate of 70%

. As you can see, even the smallest things determine whether people watch your video or not and, ultimately, if you'll get those qualified leads.

        

Get your call to actions in order

. CTAs are the direct path your viewers will follow to get to your business – they are essential! Putting

annotations and embedded lead generation forms

in your videos to re-direct traffic to areas of interest (landing pages, other videos, your own website). Getting these CTAs right need some fine tuning in everything from wording to coloring and positioning. Want to maximize your quality leads? Test your call to actions over and over.

        Put some money on a

comprehensive video marketing strategy

: I've mentioned explainer videos as the basis of this whole process of getting leads but those videos aren't the only ones you should be developing. How tos, video ads, educational videos and any other video you can think of are great to boost your visibility and get more people engaged with your brand.
If you follow the main points of this article, you can say with certainty that you know how to get qualified leads. It's just a matter of creating your video marketing strategy, getting a video company capable of helping you with your mission, and seeing with your own eyes how quality leads start knocking at your door.