Do you know how to use sales videos to create a powerful sales process?
It's simple, but it needs to be done right. You see, because there are many types of online marketing videos, you need to know which types to use and when to use them.
This way, you'll be boosting your sales by using your video content in a smart way.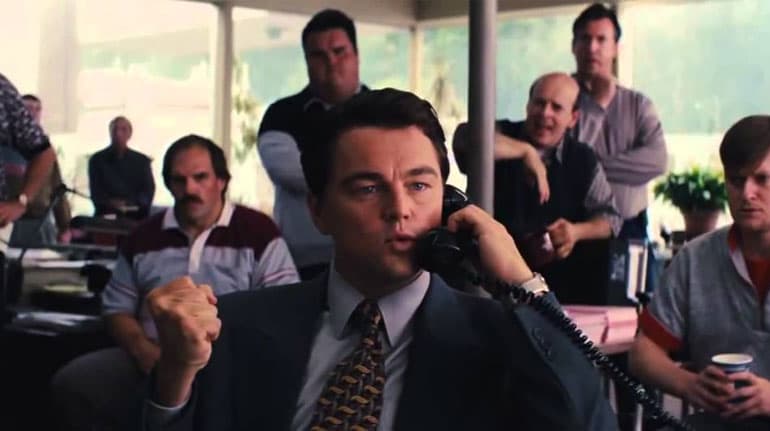 But first, you need to know your sales cycle from A to Z. Let's talk about that first, and then we'll discuss the different types of video content, so you can use it in a smart way: this means, using the right video at the right time!
Knowing The Sales Process
Just like with any other great strategy, your marketing strategy must begin by tracing an outline, a plan. This is exactly what your sales cycle is.
The sales process is a repeatable set of steps. It's a plan of the strategies that your teams should follow, in order to successfully close a sale.It also involves a general mapping of the interactions that must happen between your brand and your audience, to lead them to the buying decision.
It usually involves three main stages: the awareness stage, the consideration stage and the decision stage. Let's watch this video first so you got a better idea:
This is the beginning of the cycle, in which your audience will be having their first contact with your brand.
Right now, your audience came to you looking for information (or perhaps simply ran into your brand), because they've just become aware that they have a certain need that has to be solved, so they're researching it.
That information they're looking for, is what you should deliver.
The consideration stage is the middle of this 'journey'. Now, you have a qualified marketing lead, and they are in the process of considering different options to solve their problems.
This is a type of lead which is much more informed about their pain points and also knows a bit more about your company. This is great! Because, of course, you want them to choose your product or service, but you want this to be an informed decision.
And now, the highly expected decision stage!
During the decision stage, your leads will be making an actual purchase decision. But they still have some doubts, and your video content's work is to solve all of them!
Also, your brand should use video content and its power to boost brand trust and dismiss any further doubt the prospect may have, thus closing those sales.
The most important thing in all of these stages, is to have different types of video content that will cover the different needs your prospects may have.
By delivering the kind of information that your audience is looking for, you will also be boosting your inbound marketing strategy!
The trick is to know what type of content is most effective for your brand.
The Most Effective Type Of Content? Video!
Of course! Video content is extremely effective. The thing is that any other type of marketing content won't be as powerful, because video content is what's shaping the present and the future of online marketing.
Using video will boost engagement and trust. It will meet the needs of your audience, and it's extremely useful for them.
Let's take a look at the numbers:
During the first 10 seconds of a video, purchase intent boosts from 44% to 72%. Not only that, but 90% of online users claim that videos are influential in their decision process.
So, don't get behind! It's time to join the movement. But to use video you need to use it correctly!
This means to know which types of video to use, and when.
Applying Videos To Your Sale Process
Let me elaborate on that.
There are a lot of different types of video content out there, but not all of them will work for every stage. You need specific types of videos for each one of your marketing strategies.
#1. Educate your audience in the Awareness Stage
During the first stage of the sales cycle, you must know exactly what your audience's pain points are. Why? Because that's exactly what they are going to be researching.
And, because they're going to be researching their difficulties, you must be there, ready to give them the information they need.
During the awareness stage, it's all about educating your audience. They need interesting and relevant information, so answer all their questions with a well-placed video!
With How To Videos, you're doing exactly that! Answering all your audience's questions, teaching them about how to solve them. Give them the information they need.
This is all about being there for them, don't forget that!
You can also use this as a chance to show your products (without being too 'sales-y', because it's not the right time for it yet!). Show them as a way to address their pain points, to show them the right way to solve their problems with your product.
Your audience loves to learn new things. With Educational Videos, you're delivering exactly the kind of information that they're looking for.
This way, they'll find your brand useful and relevant. Also, you'll be attracting organic traffic at the same time.
Look at this example!
#2. Spice up your sales pitch in the Consideration Stage
During the consideration stage, as we talked about before, your audience is considering different options in order to solve their problems.
Between all those options, there's your product. If you want them to choose you among the rest, it's time to stand out!
Spice up your sales pitch by using the correct video content that will catch their attention.
Product videos work great when you want to show, not just tell. They show your product in action, usually being used by someone that your audience can identify with.
Live action is not the only way to do this though! You can choose an animated marketing video, or a screencast video. Be creative!
Explainer videos will help you clarify any complex concept, in a simple and engaging way. They use the power of storytelling and animation, to create one of the best videos for the consideration stage.
They're also very versatile, because there are many types of explainer videos, so you can choose the one that goes best with your brand.
Look at this example!
#3. Build brand trust in the Decision Stage (And close those sales!)
Do you want your audience to convert, from leads to customers? In that case, you need your leads to trust you.
Whether or not they trust your brand and product, will make all the difference in the world. So give them real reasons to trust you! You can do this with the right kind of video.
Customer Testimonial Videos
Do you need a powerful video to boost brand trust? Customer Testimonial Videos are your way to go.
Why? Because nothing will ever have more credibility than one of your past clients talking about their success stories with your brand.
Remember: customers trust their peers more than anyone else. If your prospects see that one of their peers is happy with your product, that will give them the validation to make their own purchase too.
To do this kind of video, try recording some interviews with members of your team, answering the frequently asked questions of your audience.
By doing this, you're going to answer all their last questions and doubts, and your leads will know that they can trust you.
With company story videos, you'll be showing the real faces and stories of the people behind your brand and products.
Showing the story of your brand will help you create a strong brand image.
Remember, you want these kinds of videos to be authentic! In order to build brand trust, your videos should be as natural as possible, so ditch the script, and welcome your audience's trust.
Summing up…
So, your sales process maps the interactions between your brand and your audience.
It all breaks down into three stages — the awareness stage, the consideration stage and the decision stage.
In each one of these three stages, your audience will have different needs, and will need different types of video content.
In the first stage, the awareness stage, your audience is looking for information, and that's what you should deliver!
During the consideration stage, your audience is weighing different solutions, and if you want them to choose yours, you need to spice up your sales pitch!
And, during the decision stage, your goal is to boost brand trust. Your prospects will only convert if they can trust your product and brand!
So, now you know every sales video to use when you want to boost the sales process! We also know it, and at Yum Yum Videos we're committed to creating the highest quality videos for your online marketing strategies. If you'd like to know more, let's chat! We'd love to hear more about you.