Yes, it's the power of love that can make a difference between a successful company and a frustrated one. And you know what the catalyst is? Explainer videos, of course!
Video marketing is a helpful tool that can raise brand awareness, engagement and sales and, in the process, can help Marketing and Sales departments understand each other better and work seamlessly.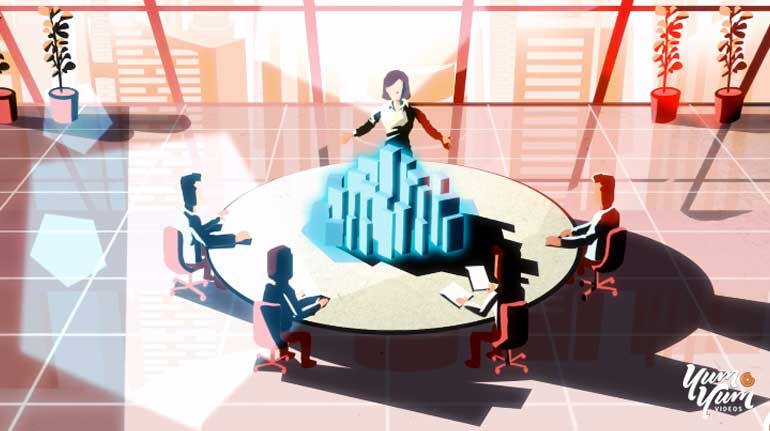 The Truth about Videos
Much has been said about how videos can work wonders for brands, but what are the actual stats behind these statements?
See for yourself if you can take your eyes away from such a catchy piece of content:
The Full Circle
One of the most important advantages of working on explainer videos is that they integrate with the full revenue cycle of any business. What this means is that it's good for having both Marketing and Sales teams focus on bettering their communications: the full revenue cycle requires both departments to work collaboratively towards the same goals.
Explainer videos yield better results than sales texts and require more creativity. The numbers don't lie: 59% of executives would rather watch video than read text and four times as many consumers would rather watch a marketing video than read about a product. Voilà! The optimal opportunity for Marketing and Sales teams to work together.
Putting both departments to work on corporate videos will create a more satisfying piece for both and will be enriched with the perspectives of each. Plus, they will be able to come up with more output because of the different approaches.
See in this video how collaboration between both Marketing and Sales teams provides for a complete and well-founded explainer video:
https://www.youtube.com/watch?v=lSh7lV986cs&t=2s
A Shared View
Working collaboratively on explainer videos is not only great for communication, understanding and empathy between both the Marketing and Sales departments, it also gives them the opportunity to work together towards a shared marker for success. This is when metrics come in handy.
The Marketing and Sales departments will be focusing on the same results, such as video views and engagement rates, because they will give them visibility on the final success of the explainer video campaign. Because of this, both will be interested if there are any view drop-offs or parts of a video that are being watched again. The same goes for viewer retention, targeting and so on. Everybody wins because they will be learning something new and committed towards a shared goal. When great minds think alike, the company yields the results!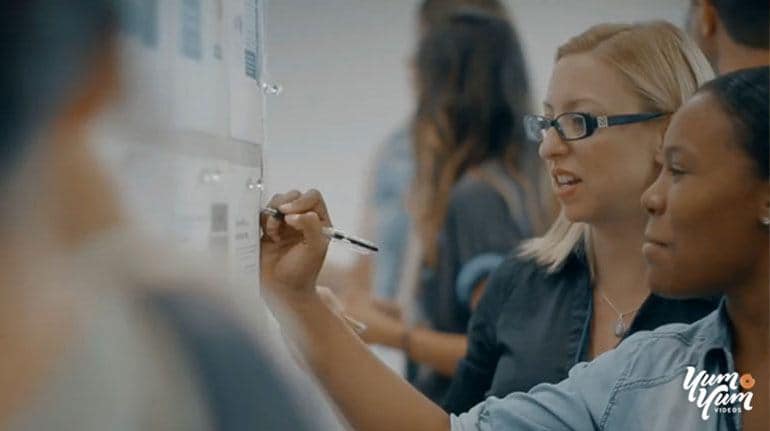 As you can see, there is much more to profit from explainer videos than just the results themselves. A better work environment, improved understanding of each other's work and a shared goal will infuse both Marketing and Sales with better knowledge of the business and a shared sense of accomplishment. Way to go!
If you have already worked with sales videos, you will surely understand what we are talking about. But if you haven't, don't you think it's about time to make your own custom explainer video? 74% of internet traffic will be video this year, so why not be a part of it too? Here at Yum Yum Videos, we also love working collaboratively. Drop us a line and we will be glad to help you enhance your digital marketing strategy with custom marketing videos.