With 55% of people watching videos online every day, it's hard to argue with the fact that you need to create custom explainer video to engage with your audience. People love video! You probably already knew that but did you know that you'll get the best results for your brand if you go with a custom explainer video?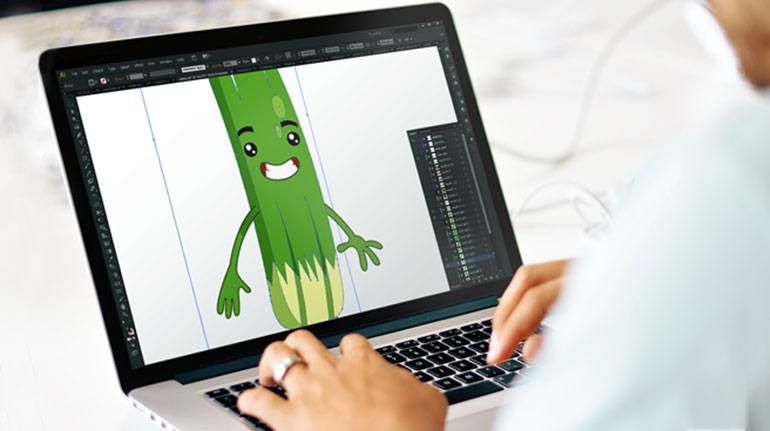 Explainer videos have proven to be extremely beneficial for many companies across many industries. They increase visibility, boost sales and help with rankings, among many other things. But for them to work to their full potential, they have to be customized.
A tailor-made video for your company will allow you to represent your audience in the most precise way as well as send a unique branded message that will stand out from the competition. You need to be distinctive to draw your audience's attention! Just as unique branding is so important at a trade show for brick-and-mortar businesses, video branding can help you tremendously in the online world!
Check out the custom explainer video we did for Docusign. It certainly feels like it couldn't have come from a different company, doesn't it?
[video_youtube url="https://www.youtube.com/watch?v=oufbHSMY0U0″]
So, you surely are starting to see why custom explainer videos are a solid first step in a great video marketing strategy. Let me explain a little more why this is.
Custom videos allow for a stronger connection
When you're pursuing a strong bond and solid engagement with your audience, you should be looking for full customization within your video. In other words, all of the elements you use in it should refer to the people you're talking to and to whom you're trying to reach.
What I'm saying here is that you'll need all of the characters, backgrounds, sceneries and everything that appears in the video to feel truly relatable to your audience. What does this mean? It means the characters have to have a similar look and age to that of your audience. these characters have to "live" inside a world that resembles the one that your viewers are living in and the whole situation has to seem familiar to them.
Don't get me wrong, you can still create a video that looks as wild as your dreams! You can take your characters into space or turn them into animals. The most important thing is that the protagonists have your audience's basic traits, and characteristics that define them.
By doing all this, your audience will feel like the main protagonists of the story, simply because they look like them and share the same issues. All of that will lead to your viewers being more engaged and invested in the characters outcome, because they'll want to know how to solve that same problem.
Check out this video we did for Gigtown (chosen by Hubspot as one of the best explainer videos on the Web) to see how characters work towards the connection with the brand:
[video_youtube url="https://www.youtube.com/watch?v=OJg7H7Ssbog"]
You can see why customization is key here. If you didn't use an explainer video company capable of tailoring the video to your needs, then the characters and the world they live in will feel generic for the audience. Thus, your viewers won't feel represented by what they see on the screen and they will quickly quit watching.
For the sake of full disclosure, it's true that you will spend more money on a fully customized explainer video than what you'd spend on a template video. That's because the whole video creation process (from scripting to character animation) can take weeks of professional work, compared to the time it takes to complete a whole template video (a couple of days of working on pre-designed materials).
However, choosing to pay less wouldn't allow you to get this quick connection with your audience, which will surely bring you more trust in your brand and an increased engagement. That's not all. This identification will lead to the following.
A relatable custom video brings trust
It's hard to argue that, if you find someone that gets and understands you, you'll start to trust him or her. This is especially true if that someone has gone through similar situations and life experiences that you've gone through. To put it simply – they know how you feel when you deal with those experiences!
A custom video can be that "someone" for your target audience. We've already established above that people can identify with your custom animated characters as long as they look like them and experience the same kind of problems. Well, guess what? If you're able to pull that off, then the viewers will start to trust you more and more.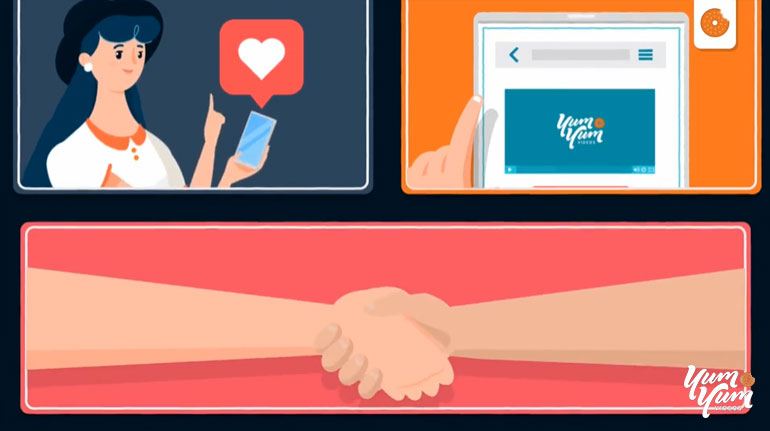 Showing that you know what's worrying your audience and offering a solution can be incredibly comforting for them. In other words, you show that you are capable of identifying the problem and are skilled enough to solve it. That kind of confidence will turn you into an expert in the eyes of your audience, thus starting a trust relationship that you should nurture more and more for further benefits.
Custom videos are perfect for branding
You know another thing you can't get with a template video? Your brand's spirit embedded throughout the video. Because they use predesigned clips and characters, you'll have to settle for those elements that are closest to your company's colors, communication tone and feel. You can only get all of those things with a custom animated video.
The colors of the characters and background, the music, the voiceover – all of them might seem like minor details to you. Let me assure you that you're dead wrong. All of those "minor" elements work silently during the video playback and in the viewer's mind. After a while, people that watch a couple of your videos will start recognizing them even if you don't mention your name early on.
Picniic's brand shines in this explainer video we made for them:
[video_youtube url="https://www.youtube.com/watch?v=4n7PksCnNH8″]
That happens because your audience will begin to associate the color palette, the video style, the overall tone, with the visual output you are known for. Unlike template videos, custom videos aren't "the closest alternatives" – they are the real thing. Would you settle for a brand logo or font that looks similar to yours? Of course not. You know better than that – your image ends up defining you.
Custom means unique
You already know your company's unique value. You know your product or service potential and are convinced that it can make you stand out from your competitors. Now, why would you hide all that behind the dull face of a template video, something that's exactly the opposite of being unique?
It sounds pretty simple when you think of it like that. If your aim is to be the best (and I'm sure that's what you're after), then you can't go with a production process that will make you look like pretty much every average Joe out there. Betting on custom quality is trusting that what's so exclusive to your brand will shine through and will make people turn their heads to notice you.
Watch what we did for a mobile app called I'm Here to see how custom truly means unique:
[video_youtube url="https://www.youtube.com/watch?v=IFOOhS62h64″]
When the explainer video company creates everything you see in the final video, then you can be sure that what you stand for will be pretty evident in the characters, the backgrounds and the music. That's a simple presumption, because all of those elements were created with you in mind.
Custom videos boost your ROI
All of the above is really nice to have by your brand's side but perhaps you need something extra, something more tangible. Well, then you'll be happy to know that these kind of animated videos have a great Return on Investment (ROI). It's already been proven that custom explainer videos increase sales by an average of 20%.
How can that be? It's fairly simple, actually. I've already said that being custom means that you're talking to a specific audience in a very direct manner, which will bring them a sense of trust in relation to your brand. That, in turn, will make people watch the whole video, spend more time on your site and research your brand even further.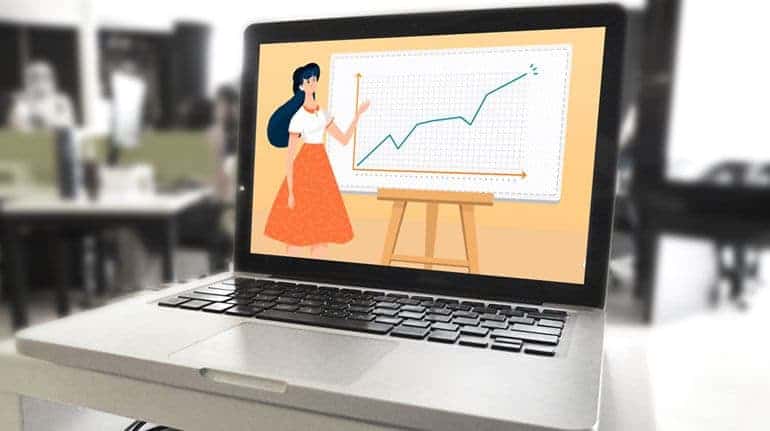 All of those actions will boost your ranking in search engines rankings and will increase your visibility. Besides, it all comes together to bring further trust and empathy with your brand. The bottom line is easy to see – people trust and remember you so, next time they need services or products like the ones you offer, your brand will be the first thing that springs into their minds. In short, more sales!
If you do the math and project those sales, then you'll see that the cost of a custom video can be quickly covered within a couple of months' time. That's why investing in this kind of video is the best alternative, even if the price seems a little steep in the beginning.
Summing it all up
A quick recap should state what should now be obvious to you – custom explainer videos are always better than template videos. They represent your brand in the most positive light, contribute to your brand's awareness and visibility, provide stronger engagement, differentiate you from your competitors and even give you a nice sales boost.
It's true that template videos will cost you less than custom animated videos (and that might seem amazing for anyone struggling with budget limitations). However, once you put those template videos into action, you'll see that the results won't be near the ones you'd get with a fully customized explainer video.
If you go with custom videos and make them part of a greater and coherent video marketing strategy, then you'll have an unbeatable combo that will make your brand shine over time.
Want help with that video strategy? Then be sure to pick the right explainer video company with our free ebook! Or, you know, just write to us and let's discuss how we can help you!