We want you! To build brand trust (with customer testimonial videos), that is. That's why at Yum Yum Videos we frequently share new blog posts about how videos can help your brand become reliable and truthful to your target audience.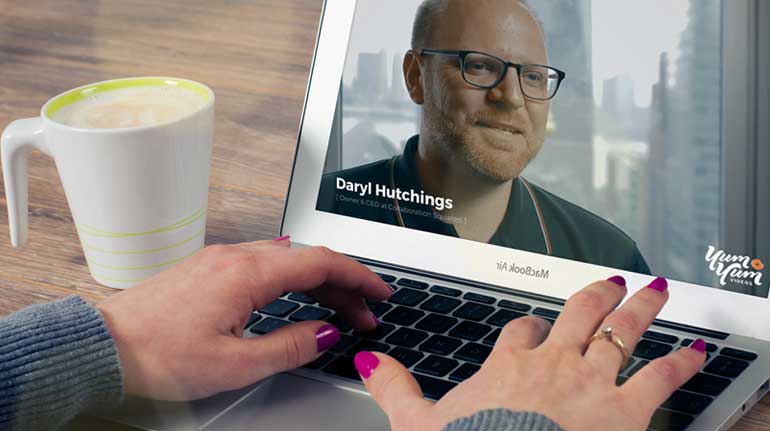 Customer testimonials are a great way to help your brand build trust. The reasons are simple! People trust other customer's opinions because:
They are uninterested: They have no sales intention because they are unrelated to the brand.
They come from a point of view that is relatable to theirs: Other customers usually went through the same buyer's journey as your leads , so hearing what they have to say after the deal was closed is definitely helpful!
Take a look at Google Maps' Business View testimonial video to see what we mean:
Google Maps Business View Testimonial
Because they are directed to potential customers that are already aware of their problem, have been looking for a solution and are informed about different options, customer testimonials help best during the decision stage of the buyer's journey.
Yummy reminder: At this point, people will want assurance on the notion that you are the best solution available to their problem, so your efforts must be directed towards that goal.
That's why happy clients deliver lots of trust! See the confidence Phelps shows about having worked with us in this testimonial video.
Phelps Agency - Testimonial Video
How to Make a Killer Customer Testimonial Video
There are some tips you can take into account to ensure the best possible result throughout each stage of your testimonial video.
Planning
Be ready for the big moment! Before you record your video:
Write a questionnaire: include exactly what you want to know about your customer's experience with your brand. You can start asking open questions and then guide your interviewee to narrower ones.
Send it to your client: make sure they get it and have an appropriate amount time to read it beforehand. It will calm their anxiety and make it easier the day you record your video.
Get the right equipment: lights and cameras are important! Be sure to choose a quiet and nice space to record your video and plan your lighting accordingly.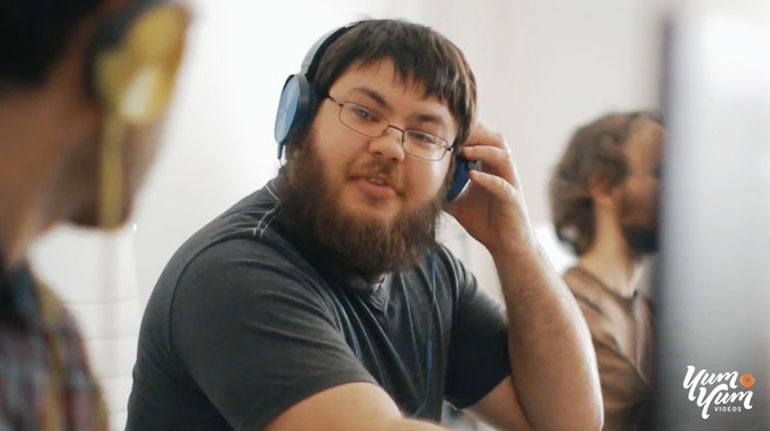 The Recording Session
Hire a professional: A recording session can be exhausting and not deliver the right results if someone who doesn't know much about handling a camera takes charge. It is best that a pro cameraman handles the pro equipment!
Watch the noise: Make sure you don't have much ambient noise when recording your video. In order for your testimonial to be professional, it must look and sound tidy and be easy to understand.
Editing Your Testimonial Video
Edit subtly: Some videos can profit a lot from rigorous edition, but not customer testimonial videos. If you cut it too much, it might look like it was set-up or you want to cut specific parts out of convenience. Keep it casual!
Add some blitz: You can add questions as text intertitles or use lower thirds to mention the name of your customers. These details will make your video look pro and will add variety to your visuals.
Keep it branded: Your brand can be present throughout the testimonial video in subtle ways, such as using the correct type for texts, applying the colors in your brand palette and adding your logo at the end.
See what a pro customer testimonial video looks like when it's done!
Spigit - Testimonial Video
Now that you have your video, you can add it to your decision stage marketing to boost your sales. If you do so, tell us what you think about your experience! At Yum Yum Videos we are certain a quality customer testimonial video can be the difference between tying the knot between you and your customers or keeping them hesitant.
If you want to know how we can help you take your marketing to the next level, why not give us a call? Just a friendly, yummy chat to see how videos can help your business. ☺