One of the very first things I did when I started out in the video marketing world was researching the different video styles I could work with. Out of the many options available to me, motion graphics animation boasted such a unique look that it immediately caught my eye. Naturally, the next step was to look up "what is motion graphics?"
If you're here, then you've probably done the same thing. But there's so much information online, that I'd like to give you a hand to get to the meat of it. So, in this piece, I'm going to teach you everything there's to know about this video style and show you some examples of it in action.
Without further ado, let's get started!
What Is Motion Graphics? (Motion Graphics Definition)
The simplest definition I can give you is that motion graphics is graphics in motion. Nope, I'm not joking 😉. This animation style has to do with creating graphics and then animating them to tell a story.
These elements can then be combined with text, charts, symbols, and sound to communicate hard data and written information in a compelling and clear manner. This way, you can connect with the viewer and add depth to the story while conveying your message.
.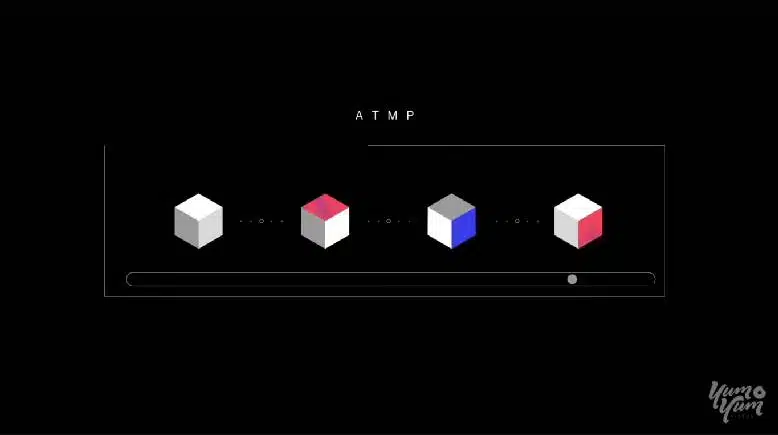 Benefits of Motion Graphics Animation
If you're curious about the benefits that this video style brings to the table, here are some of the most interesting ones:
1. Cost-Effective
People spend hours watching video content, so it can be hard to compete for their attention. While there are many solutions that can help with that, such as paid promotion, motion graphics videos are more effective at increasing engagement and boosting conversions.
As compared to other advertisement styles, motion graphics animation tends to be more visually interesting and better at catching viewers' attention. This, together with the high ROI, makes them one of the most cost-effective options available out there — as long as they're well-made, of course.
2. Improves SEO
Here's one of my favorite video marketing tips: If you embed videos on your website or e-commerce platform, the time visitors spend browsing will increase exponentially 😉. This applies to any kind of video, not only motion graphics.
Search engines take user experience as an indicator of your content's quality. So, when people spend a lot of time on your website, your SEO performance improves. Ultimately, your site will rank higher in related search results, generating more profitable traffic.
3. Boosts Engagement Rates
The appeal of these videos lies in that they can be effortlessly consumed within seconds. Moreover, people are more likely to watch your piece until the end if they don't have to waste time or make an effort trying to understand complex messages.
The visuals can not only make any topic easy to understand, but they're also entertaining to watch. Just imagine the impact a memorable piece in this style can have on your next marketing campaign! 
4. Highly Shareable
Video content is quite popular on social media. Not only do audiences love video, but social platforms favor this type of content and place it in front of its users for you. The best part is that motion graphics are so visually appealing that they can be easily shared by your viewers. Ultimately, this will help increase your reach exponentially.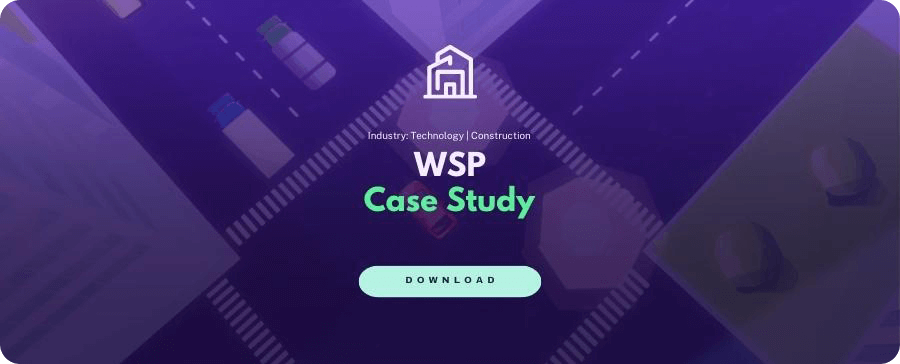 5 Best Motion Graphics Examples
You've probably seen motion graphic animation before, but you just didn't realize what it was. You might not believe me, but most TV show and movie intros, video ads, and explainer videos use motion graphics elements.
Let me show you some of my favorite examples so you can see it for yourself!
1. Accelerant 
.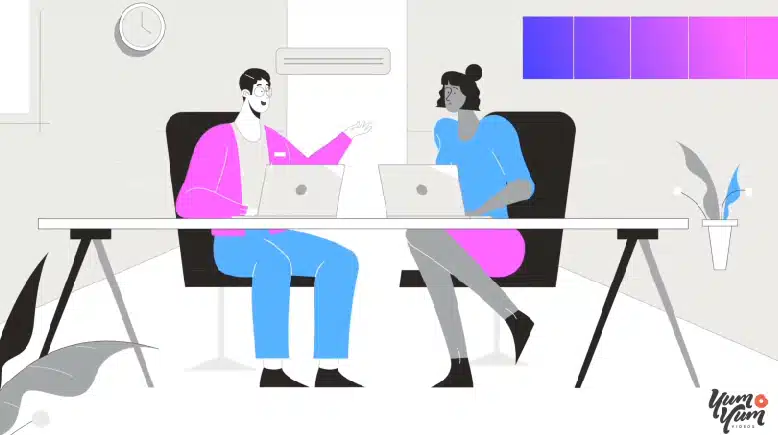 We made this delightful motion graphics explainer video for our friends at Accelerant, a cutting-edge and responsive insurance program carrier.
I believe that this is a great example of how you can create a well-defined visual-assets aesthetic to 'wow' your viewers. This, complemented with a detail-oriented script, can help deliver your company's message in a way that resonates with your target audience and sets you apart from the competition. 
2. Slack: Communication Without Chaos
.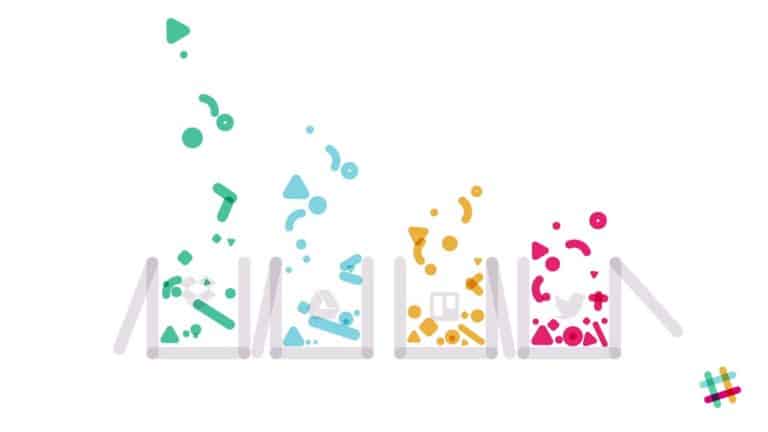 This video is the perfect example of how less sometimes can be more. The idea is incredibly simple, yet it creates a huge impact. While the geometric shapes might not be much to look at on their own, the animation and the incorporation of the brand's colors make it memorable and quite entertaining to watch.
3. Icechain
.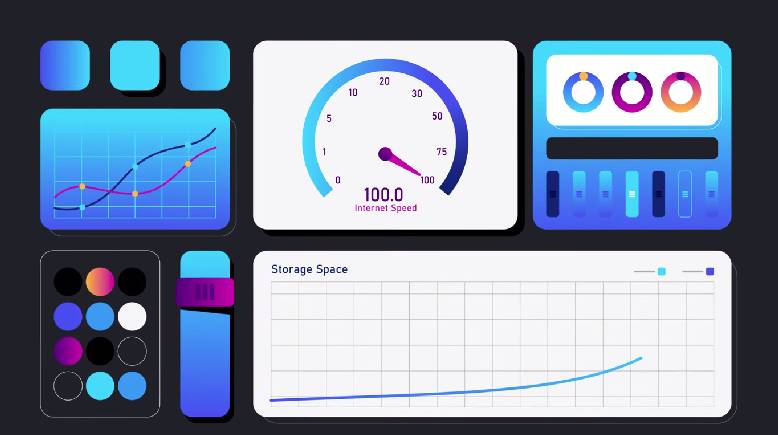 If you'd rather go for something more complex than simple shapes, you'd be glad to know that it's entirely possible!
Using storytelling to convey your message is actually a great idea when you want to simplify information and connect with your viewers. Even if you know nothing about blockchain, the smooth transitions and animation of the key elements of the explanation will keep your eyes glued to the screen.
4. Rubicon Opening Credits
.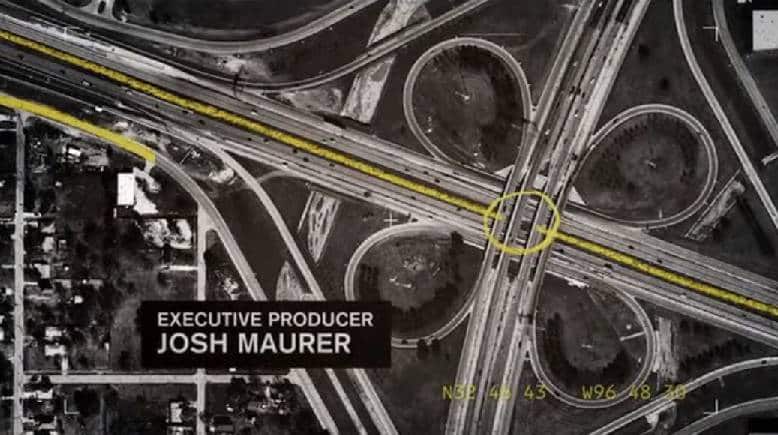 Motions graphics has been used for TV show and movie opening credits for a while now. The crazy part is that most people don't notice it! 
What I like about this example is that the design does an excellent job at conveying the feelings of covert, top-secret activity 🕵️‍♂️. So, you can see that the sky's the limit when it comes to the kind of information you can communicate with these videos. 
What Can You Use Motion Graphics Animation For?
Motion graphics in the form of explainer video content can be used in a diverse range of industries and for a wide variety of purposes. Let's explore some of them together!
.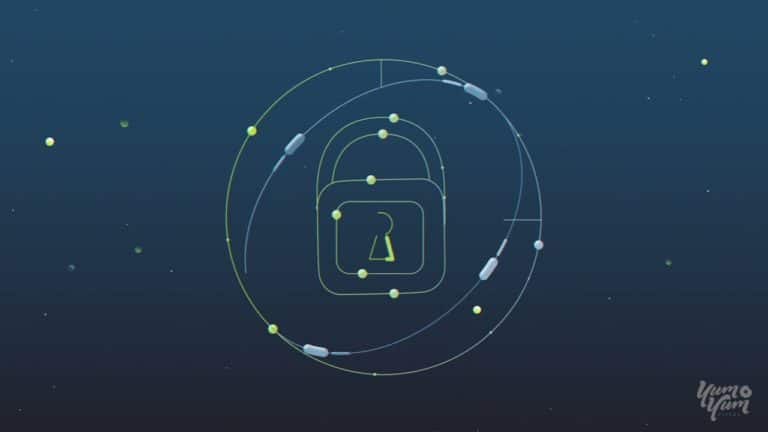 1. Branding Solution
When it comes to branding, you need a solution that can help you establish a positive image in your audience's minds. The good news is that this unique animation style can be wonderful to achieve that!
They can easily catch people's attention in a matter of seconds and engage them with your message both mentally and emotionally.
Your video can be fully customized to fit your brand's visual identity by using the same color scheme and typography. It can also match your business' voice and even your audience's interests and preferences.
.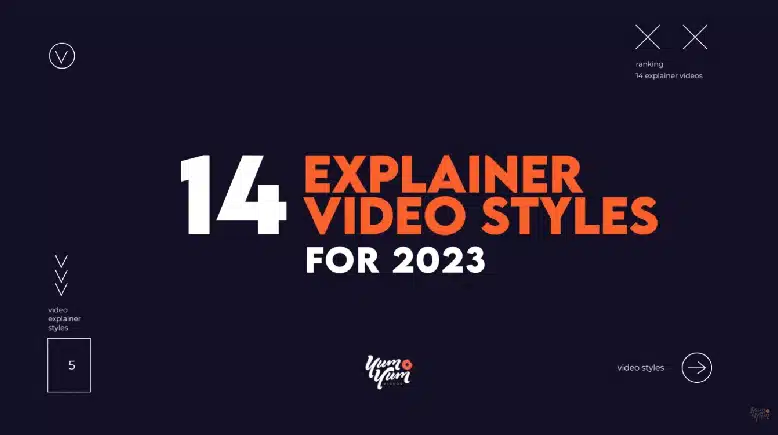 2. Social Media Posts
Nowadays, people rely on social media not only for entertainment, but also to get the latest news or information about a certain topic. Your audience is already there, you just need them to interact with you. While these platforms support a wide variety of content, you can get more engagement by posting motion graphics videos.
If you find yourself running out of ideas for fresh content for social media, I suggest you give motion graphics animation a try!
3. Promote a Product or Service
Using this video style for promotional content is a great idea. You can combine the attractive elements of this video style with relatable characters to tell a compelling story that your viewers can connect with. This way, your message can become much more personal and make a profound impact on your audience.
Need a Motion Graphics Video? We Can Help!
At Yum Yum Videos, we always let our passion and dedication drive our work. We love what we do, and we make videos that show it. So, if you're ready to get that awesome motion graphics video for your company, let's talk about it! We're just one click away.
Regardless of your niche or the complexity of your topic, we can tackle it to effectively convey your message and bridge the gap with your audience.
How do we do it? By genuinely listening to our client's needs and goals to shape the video together and make something we can both be proud of! 😄
.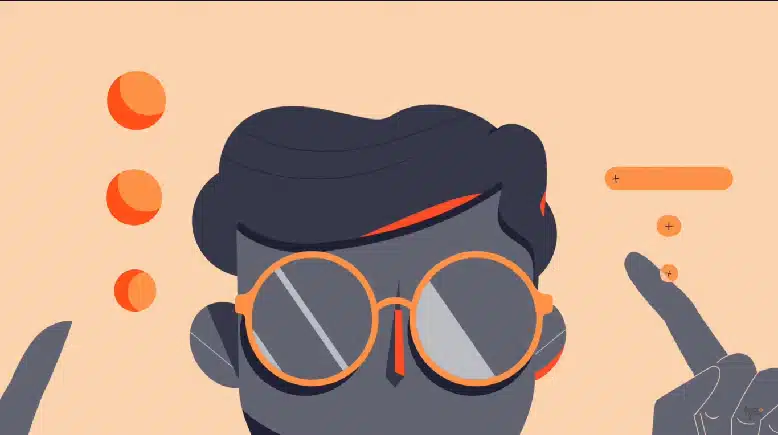 Wrapping Up
I hope I've satisfactorily answered the question of "what is motion graphics?" Now, you can confidently decide whether this video style is the right choice for you. If I might give you a suggestion, don't knock it till you've tried it – it can give you some wonderful benefits!
If you don't know where to start your project, you can take the examples I've shared with you as inspiration. Determine what you like about them and which elements might work for your business, and let the creative juices flow!