Once you have a fantastic marketing video in your hands, you need to find a home for it before you can share it with the world. But with so many different video hosting sites out there, choosing one that fits all your needs can be a real hassle.
Here, you'll find a curated list with some of the best video hosting platforms around, including key features and standout attributes. In short, everything you need to choose the perfect video hosting website for your awesome content!
What Is Video Hosting? (And why you should care!)
Video hosting, or hosting a video, refers to uploading your video content to a stable, reliable platform that keeps it readily available for online distribution at all times.
Video files are considerably larger than still images or text, which makes uploading them directly into your website a potential waste of storage space and bandwidth. Those wasted resources often lead to playback errors and lower page-load speeds, which negatively impact users' experience and overall page rankings.
By uploading your videos to dedicated video hosting services, you get to avoid all those potential issues. They ensure your content's availability around the clock while providing embed links you can use to distribute or display your content wherever you need to.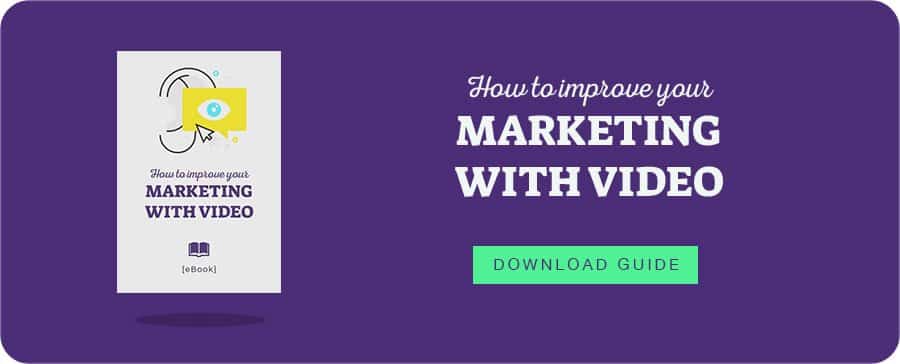 How to Choose the Best Video Hosting Site for You
Choosing a hosting site is a big decision that shouldn't be taken lightly because, as I've mentioned before, it can have a huge impact on your site's performance and streaming quality. So, here are some aspects you should keep in mind when evaluating the different options in this post:
Customization:

Some sites allow you to personalize the video player so it aligns with your brand identity or website's design. 

Video quality:

The video hosting site you decide on should fully support your desired video quality without compressing the video. This way, video quality won't be affected during the uploading or playback processes.

Storage:

Your hosting platform should have enough available space to store all the video files you plan to upload. Most providers offer a certain amount of storage for free, with the possibility of increasing it for an extra fee.

Analytics:

If you want to get valuable insights into your videos' performance, you should make sure your video platform offers metrics related to the number of views, engagement, demographics, and traffic sources, among others.

Cost:

Your choice should always adjust to your budget and requirements, not the other way around! If you're just getting started, a free plan with limited features can be a good option. However, if you have large-scale projects or need more advanced capabilities, you should consider paid plans or subscriptions.
Top 10 Best Video Hosting Sites List
Now that you understand the value video hosting platforms deliver, it's also worth noting that not all these sites are created equal, and each has its strengths and characteristics that might make them more or less suitable to your needs.
Let's explore some of the best hosting sites around and learn about what each of them brings to the table.
1. Wistia (Free/Paid)
Pros: Easy-to-use platform with a clean, user-friendly, sleek interface. It provides a lot of video analytics depth and enables you to collect viewers' metrics.
Cons: While customization on the platform does exist, it is somewhat limited. Also, the pricing of their subscription services is a bit on the steep side.
We've been using Wisitia here at Yum Yum for years now to manage our portfolio, and we can attest it is one of the best video hosting sites around. Your account is easy to set up, the platform is very user-friendly, and it gives you full control over branding and customization features on its player.
.
2. YouTube (Free)
Pros: Free and easy-to-use video hosting website with a HUGE active userbase, which also makes it great to raise brand awareness and engagement. Public videos can also rank organically on Google searches.
Cons: No video player customization options available – which is already branded by the company. Viewers will most likely have to watch ads to see your content. Metrics provided by the site aren't as in-depth as you'll find in some other video hosting platforms.
YouTube combines the reliability of top-tier video hosting sites with all the functionality of social media platforms, which gives a unique opportunity for those looking for video hosting on a budget.
If ads aren't an issue, you'd be hard-pressed to find a better free video hosting alternative. What's more, you can use YouTube as another social media channel for people to find you online, just like we do with Yum Yum Videos' channel – don't forget to like, comment, and subscribe 😉
.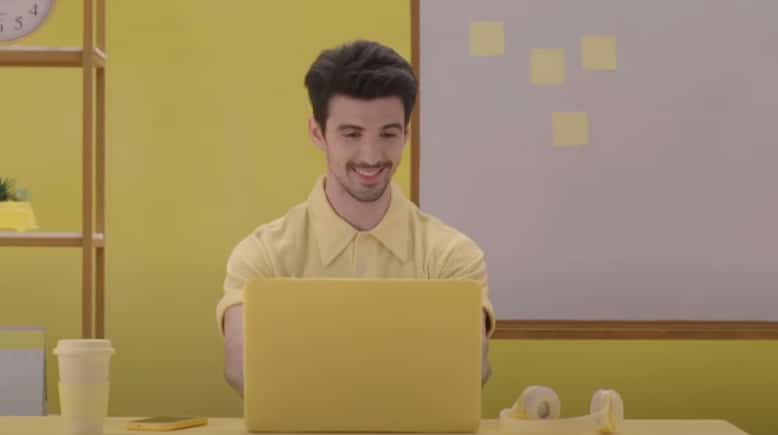 3. Facebook (Free)
Pros: Reliable service in terms of stability and uptime. Your videos have a chance of featuring organically on users' feeds, giving you new opportunities to reach new audiences. The platform makes it easier to monetize your content or use it for ad campaigns.
Cons: Their analytics dashboard is fairly limited. Organic reach has also been declining over the past year, which makes their paid services vital if you are using the platform as an outreach tool.
While not technically a video hosting site, Facebook has been transforming its popular social platform following a "video first" approach for years now, and it shows. Like YouTube, you get the reliability of a huge, well-funded platform hosting your videos paired with all the feats and features of social media.
Uploading your content to Facebook is relatively easy, but since it wasn't made primarily to work as a video hosting website, its functionality to manage and curate your content is somewhat limited.
.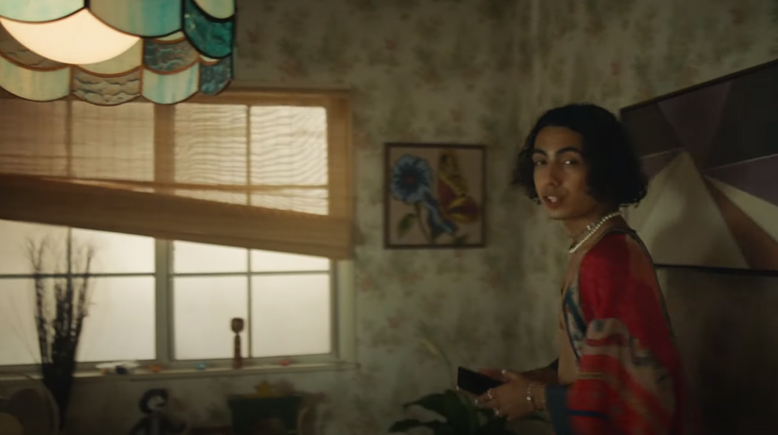 4. Vimeo (Free)
Pros: Full array of customization options and a sophisticated aesthetic. The site has an established audience of creative designers, artists, and filmmakers, making the platform even more valuable for some.
Cons: Reportedly, their customer service is less than stellar. Search features on the platform are disappointing – impacting organic discoverability – and the platform seems ill-equipped to support massive campaigns.
Vimeo's video hosting site stands as one of the alternatives for people that operate on its particularly targeted niches. Video player customization on the platform is a cut above what you get in most other video hosting platforms. Their pricing structure is fairly well distributed, which is a plus.
.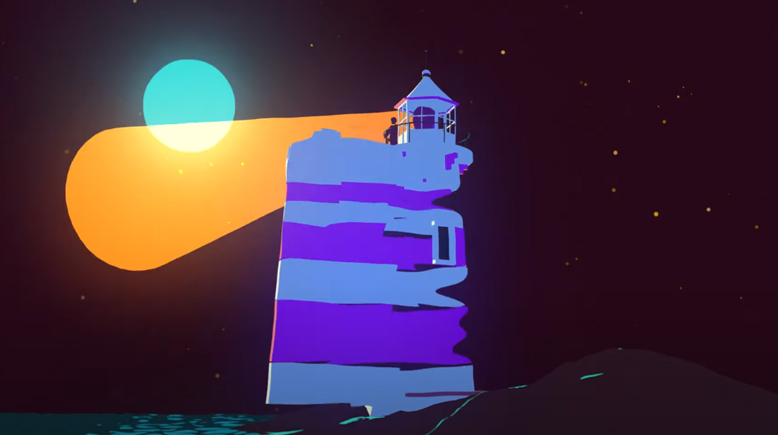 5. Vidyard (Free/Paid)
Pros: Offers a full suite of customization features and tools for A/B testing thumbnails. Offers real-time analytics compatible with platforms like HubSpot, Marketo, and Eloqua. You can configure gated content.
Cons: More oriented to the business side of things, which makes some of their upper-end payment plans cost-prohibiting for some.
Offering fantastic video hosting services, like real-time analytics, 4k playback or 360 videos, and CRM integrations, Vidyard is one of the best video hosting sites where high-end features are concerned. That said, while you can set up a service plan where you pick and choose exactly the services you are interested in, pricing can still be an issue if you aren't approaching it as a business with a budget.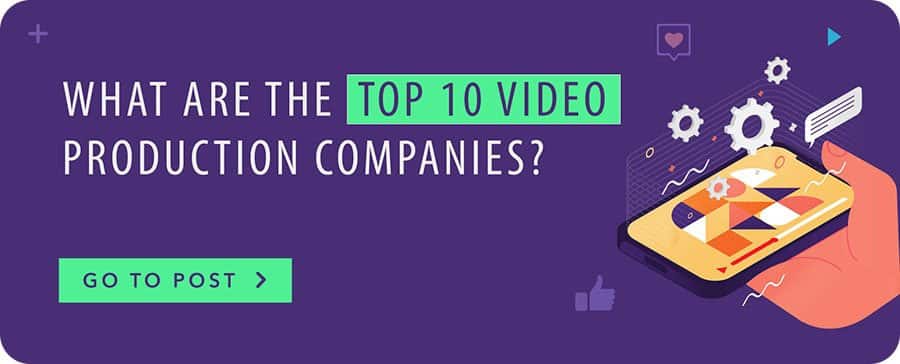 6. Sprout Video (Paid)
Pros: The platform provides detailed video analytics, allows for user-data collection, and offers SEO options for your content. Its video player can be fully customized as well.
Cons: Its layout is known for being a bit daunting at first, which might take a while to get used to. Their plans are limited to 500 GM bandwidth unless you pay for more – a real possibility if you plan to upload HD videos.
Sprout's video hosting services stand out as an excellent alternative for corporate video content. Among its most attractive features, you have heat maps of user attention, detailed analytics that can be visualized through graphics, and in-video forms for data collection and CTA inclusion.
.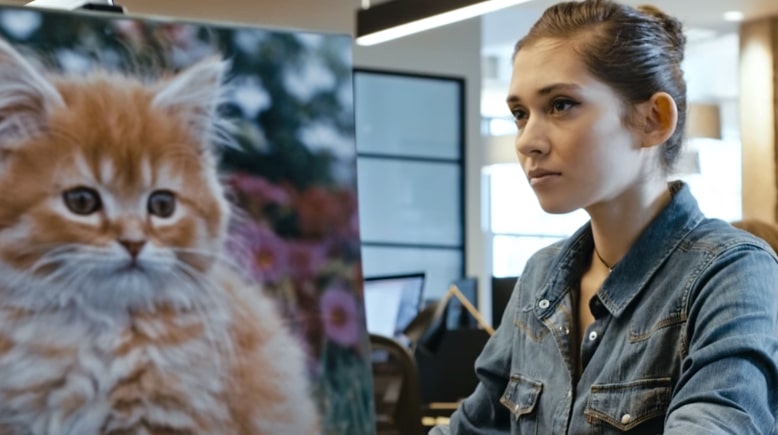 7. Brightcove (Paid)
Pros: Extremely robust video hosting services. Player customization options and mobile optimization support for both content distribution and ads.
Cons: While they offer a lot of features, pricing might be a bit steep for most people. Customization in terms of user permission is fairly limited, which might present a challenge for organizations.
Brightcove's video hosting platform brings a lot of interesting features that, while not necessarily widely appealing for everyone, will be ideal for some. The site makes uploading files and creating libraries fairly easy and intuitive, and added features make the platform ideal for hosting and managing on-demand video. However, if features overload is a concern, there are probably better video hosting sites for you out there, as Brightcove might end up providing (and charging for) a lot of functionality you might not need.
.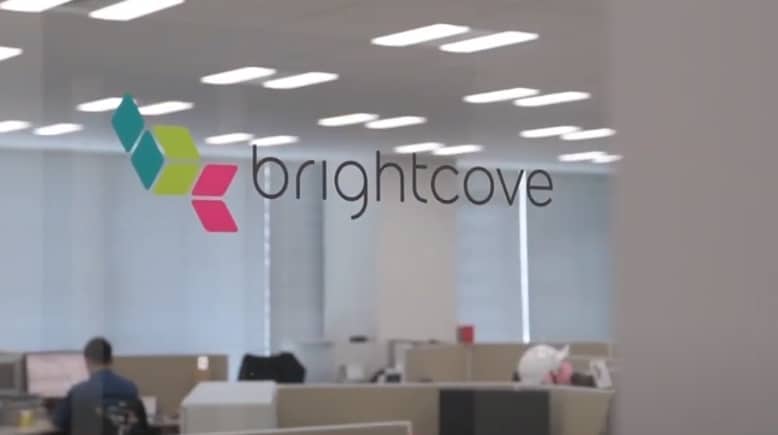 8. Dailymotion (Free)
Pros: Similar to YouTube and Facebook, Dailymotion's customer-facing side opens opportunities for organic reach, and its video hosting services can be used for free.
Cons: Like similar platforms, Dailymotion relies on ads for monetization, which might be incompatible with your needs.
If you are looking for free video hosting sites, Dailymotion is a worthy competitor to platforms like YouTube. It provides scalable video services, unrestricted media sharing, and easy website integration. However, popularity and engagement features are much more limited than the ones similar video hosting services provide.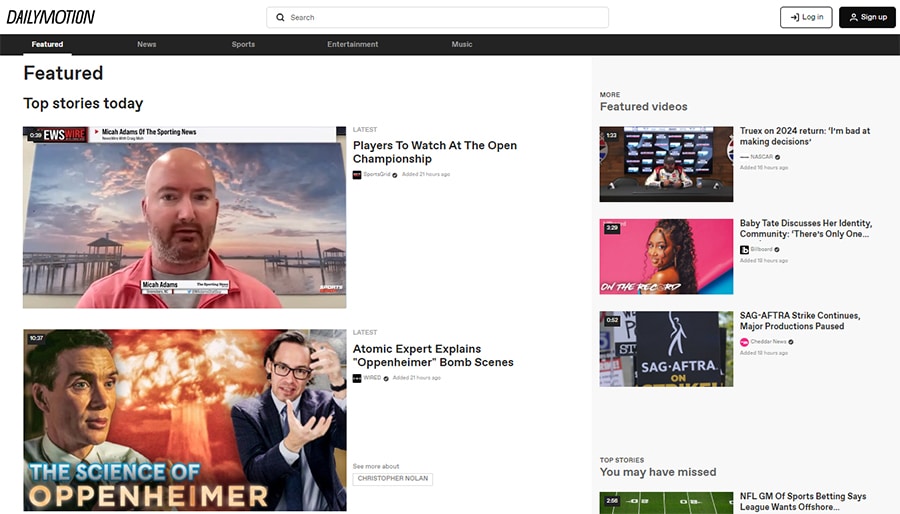 9. JW Player (Paid)
Pros: One of the best HTML5 players on the market. Plans are reasonably priced if somewhat limited at the lower-ends.
Cons: While engagement analytics are available across all plans, more in-depth features like real-time data are limited to the Business and Enterprise plans.
This video hosting site's flagship is to provide high-quality, reliable video rendering, and on that note, they completely succeed. Moreover, the platform's "intelligent video recommendation" can lead to a considerable uptick in video plays and advertising lift, which might fit perfectly with marketing pushes.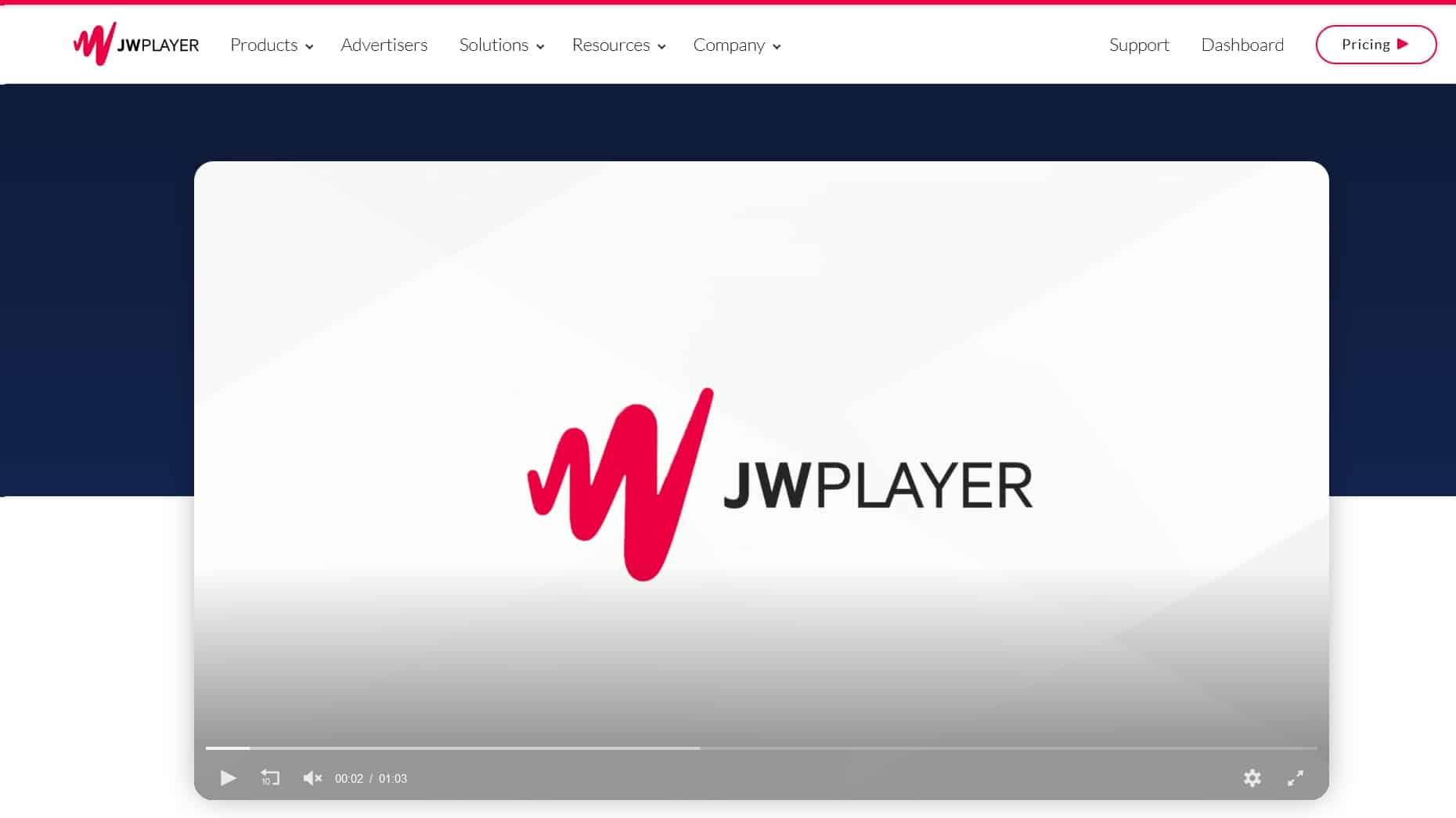 10. Dacast (Paid)
Pros: Great video managing and organization features, fully customizable player, and advertising capabilities.
Cons: While their plans are reasonably priced, there is a bandwidth limit that might end up affecting how much you have to pay if you plan to manage a high volume of content.
Similar to Wistia, Dacast doesn't have a public-facing network, and it's all about offering some of the best features around. On top of ad integration and player customization, this video hosting site also does a great job of allowing you to capture form and conversion tools to your videos. As for metrics, Dacast offers Google Analytics integration, which might pair well with your existing website optimization strategy.
.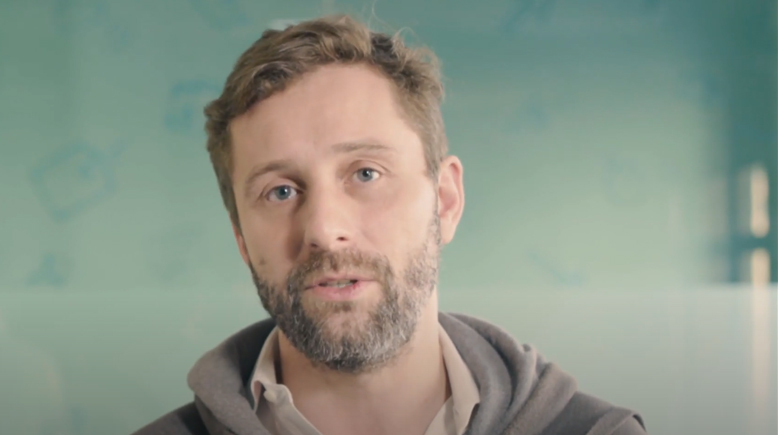 11. Bunny Stream (Paid)
Pros: Storage, transcoding, built-in security and content protection, global CDN, monetization options.
Cons: No WordPress integration, which means you might need a third-party plugin to be able to use Bunny Stream. Complex pricing structure that varies depending on your location and desired bandwidth and storage.
Bunny Stream shouldn't be underestimated, as it's a high-performance video hosting solution that offers some really cool advanced capabilities for creators and marketers.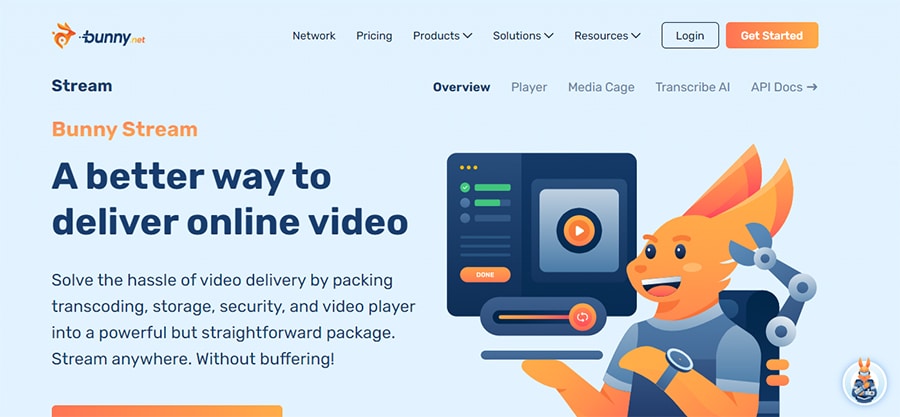 12. Spotlightr (Free/Paid)
Pros: Robust solution that supports videos from multiple sources in different formats and even 360° video, high resolution, ample branding options, HLS encryption to protect your videos.
Cons: Not suitable for beginners, as the advanced features require some learning to fully harness them effectively.
A professional ad-free video hosting site that fully caters to marketers, as it offers advanced video insights so you can discover how users interact with your content. On top of that, it gives you full control over the embedded video player so you can brand it and adapt it to your website.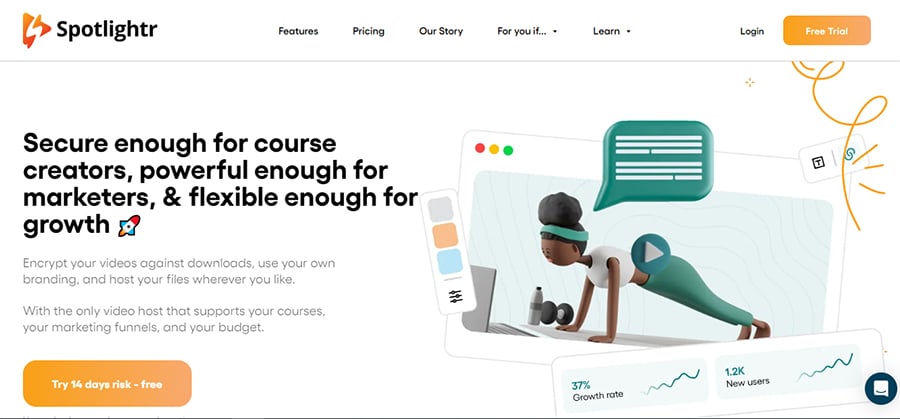 13. Google Drive (Free/Paid)
Pros: Free video upload, collaborate with your team, share video links with privacy settings.
Cons: No analytics or video editing capabilities, limited file size and playback resolution. Moreover, large video uploads often face technical difficulties that can be annoying.
I believe we're all familiar with Google Drive, but there might be some people who've never considered it as a viable video hosting service. If you're on a budget or need a quick and easy solution, GD offers 15 GB of free storage for those who have a Google account or as much as 5 TB if you want to purchase more.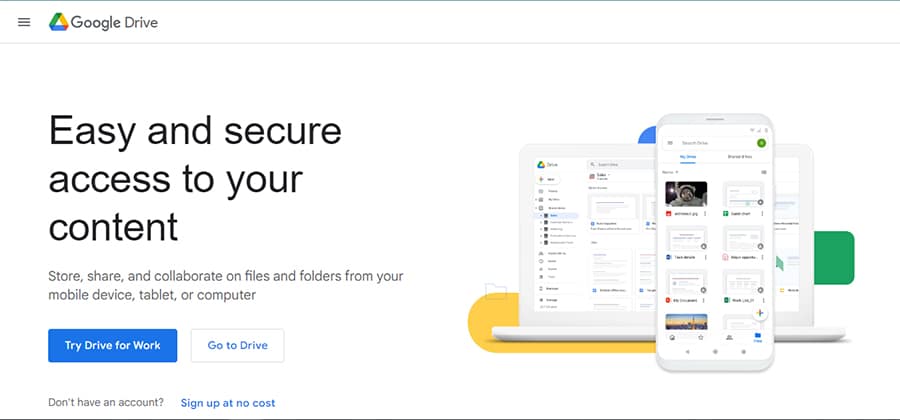 14. Uscreen (Paid)
Pros: Easy to organize and sell video courses, OTT apps integration on mobile devices, HD video hosting.
Cons: It can be quite pricey, as the basic plan starts at $99 per month, has a 300-subscriber limit, and is ideal for educational purposes rather than business ones.
Uscreen is a bit different than other video hosting sites on this list, as it's designed to help educators monetize their video content. Moreover, they can save and organize their pieces and even create live events to nurture their online communities.
.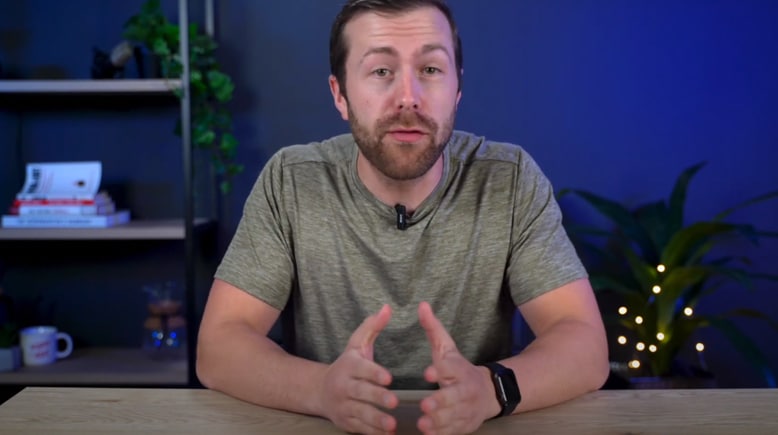 15. Jetpack VideoPress (Paid)
Pros: Pretty affordable if you choose the annual subscription, no ads, high-quality and fast video hosting, and a customizable video player.
Cons: Unlike other options on this video hosting list, Jetpack doesn't offer a built-in audience, and the analytics offered are more basic
Jetpack VideoPress can be an excellent choice for WordPress users because it's a plugin that integrates seamlessly with the platform. You can upload and manage your videos through the WordPress interface and then use the plugin's player to stream them.
.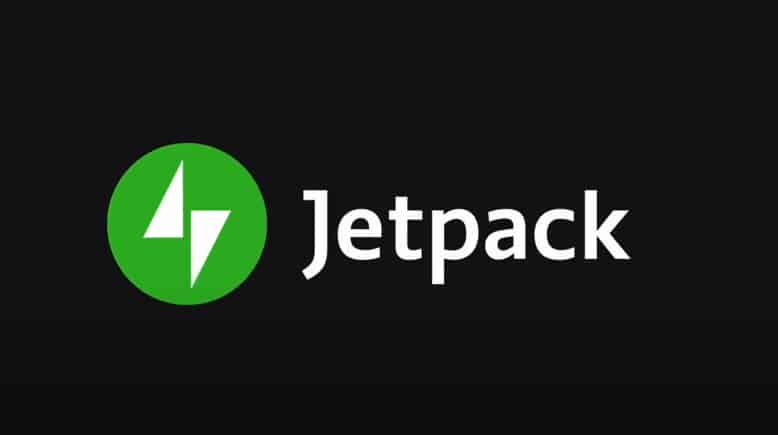 Wrapping Up
And there you have it! A list of some of the best video hosting sites available right now.
When it comes to choosing the right one for you, it's all about considering your specific video hosting needs, your strategy's goals, and your available budget. Once you have those elements well-defined, match them to the features these video hosting platforms provide to choose the one that makes more sense for you.
Now, it's time to take a closer look at the ones on the list that caught your eye and see which one fits your needs to a T 😊.