You've read all the benefits of explainer videos. You know that they boost conversions and awareness, and that when you put explainer videos on a landing page, it gets you higher in the search rankings… among other great perks.
But after you've decided on the style of explainer video that you want, and you've written down a few ideas, how can you turn these ideas into a reality? By choosing the best explainer video company.
It's not an easy task, we know. Especially with a bazillion video companies claiming to be the best one — some of them look very cheap and tacky, others produce high-quality videos; some are small and others have worked with big companies in many fields. So, how could you possibly choose among so many options?
Well, it's not rocket science. We've been in this business for many years, so let us give you some tips! We promise you, it's not that hard to find what you're looking for — you just need to spot some key indicators of quality.
Let's take a look!
Make sure that their videos are fully customizable
An explainer video is in itself a cover letter and a sales pitch, and sometimes it'll also be one of the first things that your audience sees of your brand. So it has to have a great quality (more on that later), but they also need to be recognizable as a part of your brand: unmistakable yours.
So, make sure that these explainer video companies you're researching make fully customizable videos. This will assure you that a video that feels like it couldn't have come from anybody else but yourself.
Some video producers will reuse some elements in order to make their videos really cheap: they'll reuse backgrounds, characters, color palettes or voice overs. They'll even reuse the script, making a generic "one-size-fits-all" presentation!
Don't trust this generic approach to explainer videos, because they go against every single goal of this kind of video content. They might be cheap, but they also bring no profit at all — so in the end, every penny and every second invested ends up being wasted completely.
Look at the company's portfolio and beware — if every video looks the same and the message feels too flat and generic, then 'swipe left' and choose a better one.
Their prices must be affordable and reasonable
Let's talk about money. Yes, we know it's a delicate topic, but every company has to keep their budget in mind when they're making an investment decision, like this one.
Because sales videos are an investment. This is why, in this particular case, it's better to put your budget-related worries aside and invest in your business with a good marketing video.
I don't have to tell you that, when investing your money, it's a safer bet to spend a little bit more to be in the hands of experts, than waste your money on a cheap offer. In the end, an expert will know how to get your money's worth and help you make a good profit out of it.
Long story short, an explainer video production company needs to offer good quality for an affordable price — and a perfect, customized video for your brand has its price. The good news is that even though that price may be a little higher than expected, having high-quality content pays off and you'll see your investment returning to you in very little time.
They must look beyond the explainer video itself
What does this means, "to look beyond"? To be honest, it sounds a little esoteric or new age, right? Don't worry, we won't go down that road — we just want to stress the fact that a corporate video is like a piece of a big puzzle.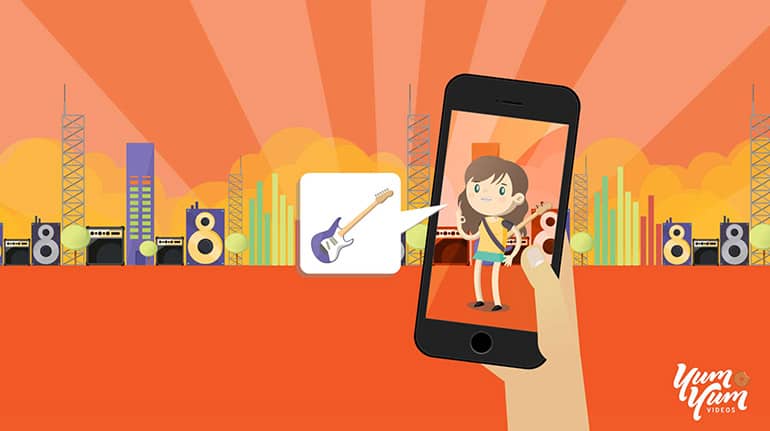 Yes, having a corporate video is essential and by now every business should introduce them in their marketing strategies. But they're just a part of these marketing strategies, and they work even better when you accompany these videos with other marketing videos.
Video marketing is a solid reality — people consume videos more than any other kind of content online. And an explainer video works great for the MOFU, or middle of your sales funnel — but there are other stages in the funnel that need specific kinds of video to work. Having these kinds of videos will enhance the power of your explainer video, amplifying its effect.
This relates so much with your quest of finding the best explainer video company! Because you want a video company that knows how important it is to have content tailored for each stage of your video marketing strategy. You must work with a company that understands how your explainer video is just a part of something bigger and stronger.
And not only that, your video production company must guide you, so you can create the rest of the puzzle pieces.
Choose a video production company that offers more than just sales videos-- look for experience with other types of content, like testimonial videos, how-to videos or animated commercials.
By knowing that, they can help you fulfill the future steps of your marketing strategy, you'll feel safer knowing that your company's image is in good hands.
They have to be experts in their field
Because you want to know that your company is in good hands, your search needs to be aimed to a highly skilled and experienced video production team.
Make sure that they're not a newborn company — sorry, but it's too risky to be somebody's guinea pig. You need proven results, and you need to know that your money is being well invested.
How do you know if they're experts in marketing video production? Well, take a look at their portfolio — and make emphasis on which companies they've collaborated with. If they've partnered with big names in many categories (like Walmart, for example), then you'll know that they're true professionals.
It's not only about having lots of years working with video content — it's also about who can make you feel secure, and who can offer more than just technical knowledge. A group of true experts will make you feel accompanied in every stage of the developing process, they will have open channels of communication with you and give you the best advice based on your brand's needs.
That kind of knowledge is something that you can't put a price tag on.
Their videos need to have the highest quality
We've talked a lot already about how important it is to have good quality videos, but what exactly does "high-quality" mean?
A high-quality explainer video will have a 'wow' factor — it has to give the best first impression ever. In most cases, your video will be on the landing page of your website, so it has to catch your audience's attention and keep them wanting to know more.
It also needs to stand out, feel different than the rest and show off the thing that makes your brand unique.
This is where everything comes into place: Your video need to be fully customizable, made by experts, carefully done and it has to feel like an undeniable part of your marketing strategy.
There's a simple way to know if a production company produces high-quality videos or not. It's very simple: take a look at their own sales video. Does it amaze you? Or maybe they don't grab your attention at all? If they don't, keep looking.
Because if they can't achieve that effect on themselves, they won't be able to do it for other companies. If, on the other hand, they do catch your attention, then move on to the company's portfolio.
It's in the portfolio that you'll be able to see if they've worked with big companies, if they really are experts in their field, if they produce other types of marketing videos to go with your explainer video… and also if they tailor each video to the specific needs of the brand, something very important that we discussed in point 1.
Aim for a high-quality explainer video company, and you'll get a high-quality video specifically made to suit your business needs, and that speaks directly to your target audience.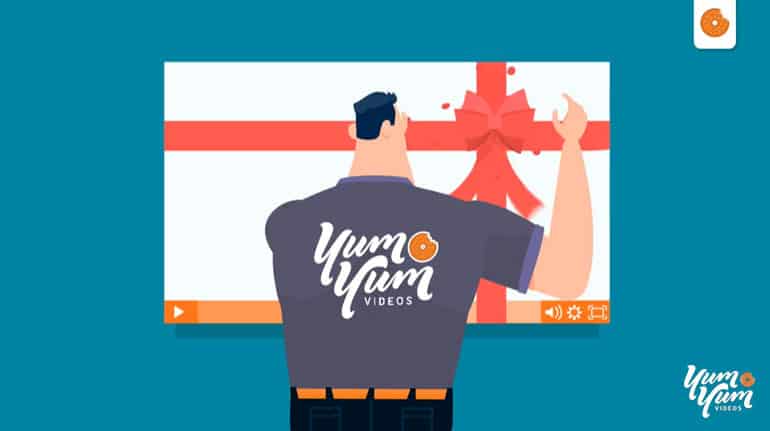 At Yum Yum Videos, we're aware of every single one of these points, and we've worked hard for many years to reach them all. We know all the ins and outs of the industry, because we're not only an explainer video company — we're video marketing experts, with an Inbound Certification granted by Hubspot. This is why we know how to develop a complete video marketing strategy for your brand.
Of course you can take a look at this free ebook if you need a little more information on how to find the right company, in fact the ebook is called "How to Choose the Right Explainer Video Company for your Business". But our advice is a little more direct: Stop wasting time. It's time that you experience first-hand all the benefits that come with having a great explainer video, so trust us — get your video started today. Let's chat!