Have you ever thought about how you can target your audience in an effective and influential way? Perhaps your current marketing strategy has delivered you some success but if an explainer video is not part of this strategy then you should use one in order to attract more customers. Marketing videos are one of the most important tools that you should include in your marketing arsenal.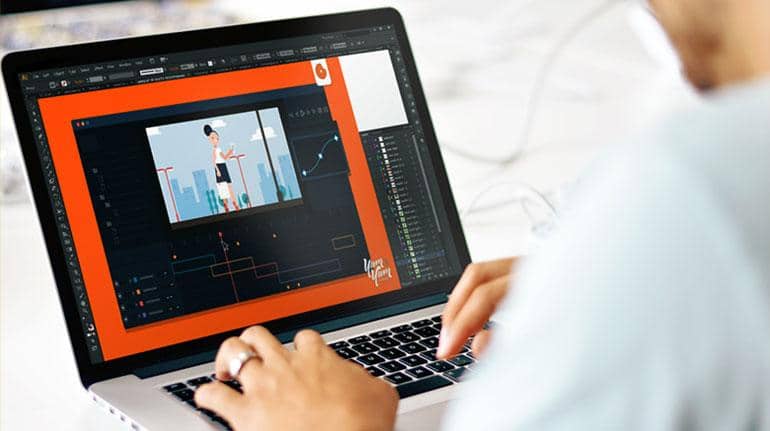 The idea behind creating a video is to deliver a clear message to your target audience in a way that shows them what you can offer. The idea behind the video is to be as informative as possible. This will mean that it has to follow a thorough and in-depth process that takes it form a simple idea to a reality. The steps are detailed and specific and all reputable and professional video production companies will follow every step to ensure that the outcome is a real success.
Understanding the Process
Any creation process will require structure and organisation, which is why it is important that the correct stages are followed in order to create a successful and useful video.
To begin, you are going to need to develop a script that gives your video a base from which it can be created. The script needs to be direct and easily understood so that the audience can take from it what they need.
Following the script, you will need to create a storyboard. This brings together all the different aspects of your video and how it will all work together. This includes the location of the cameras, how the characters will behave along with all other areas of the video. It is the part of the process that helps to get the wheels in motion.
To accompany your video, you will need to include a voiceover. This is how your message is delivered but it has to be done in a professional way by using a voice over actor. They will have the ability to inject the right emotions and feeling into the video so that it helps to grab the attention of the viewers.
With the storyboard and script created, it will allow the illustrations to be created. A professional illustrator will immediately be able to create designs that are specific to your video and needs. Working closely with the art department it will enable them to deliver illustrations that tick every box. They will understand what is required to put the idea into motion and how it should look and that will make the viewers feel like they can relate to your video and brand. The illustrator will develop characters that resemble your audience and this will also help to create a level of familiarity.
The animation stage is where you really begin to see the hard work pay off. The illustrations, storyboard and voice over will all come together to create a video that has a purpose and a meaning. Professional animators will help to create the story that you want your viewers to see.
Take a look at our process:
Using a professional animator is a must which means that it is important to understand how reliable they are before you decide to work with them. Your video production company will have access to professionals who will be able to create a successful video with animations that will capture the audience in a way that will make them appreciate your brand's message.
Finally, adding music or sound effects may be a requirement of your video. However, this is an important part because you need to get it right. The music or effects will set the tone.
All of the stages that are involved in creating a video are important because they all complement each other and help the process to progress to the point where it becomes a fully functioning video.
The Mistakes You Need to Avoid
As with any process such as this, there are pitfalls along the way that can cause you to experience problems. However, the most common mistakes can be avoided with a bit of forward thinking and knowledge.
Mistake #1
Commonly, many people believe that the longer the video, the better it will be but this is not true. In fact, it has the opposite effect because it causes people to lose attention and forget what the video is all about which means that they get nothing from it.
Mistake #2
It is also important that you know who your audience are because creating a video that does not target them will prevent them from building a relationship with you and your brand.Once this happens, you have a lot of work to do to get them on board again because the damage may be irreparable.
Mistake #3
As with most things these days, technology plays a part because everyone wants to watch videos in the highest quality possible. Attempting to reduce costs by creating a low quality video is a big mistake. A video that consists of poor quality will be difficult to watch which means that you would have wasted time and money and not saved it.
Mistake #4
Try not to make your video feel like a sales pitch. Yes, you have a product or service to sell and yes, your viewers know that they will have to pay for it but what they need to know is whether it will solve their problem. So explain to them how you can help them instead of telling them how good your product is and why they should buy it. Watch this great example:
Mistake #5
It is important that the animated explainer video is aesthetically pleasing because the design will show people that this is your business and this is your brand. Failing to incorporate the image of your brand and business into the video will be a missed opportunity because doing so, will make it easier for your video, products, services and brand to be identified.
Mistake #6
You want to be unique, you need to make it clear why you are better than your competitors so do not make the mistake of using a pre-designed template. This will cause your video to look like all of the others and this will damage your brand and the success of your video. Template's main conflict is that it will remove any customization from the video and this will make it difficult for viewers to feel like it has been created for their purpose.
Mistake #7
The voice over has to be just right for your video because it will explain what it is all about and provide viewers with the information they need. However, the sound has to be clear and crisp so that it can be understood, which in turn, will help them to take on the message you are delivering. This also ties in with using the right person for the voice over. A strong accent may put people off so the voice has to be native so that it relates to your audience.
Mistake #8
Failing to deliver your video in a clear and direct way will only confuse viewers. They need the message to be understandable while the video needs to explain things concisely and in a way that the viewers can relate to. Capture their interests and time and you will be onto a winner but the explainer video has to be easy to understand. Make it known that you have acknowledged their problem but make it even clear that you will do all you can to provide them with a solution. Do this and you will be giving them exactly what they want.
Mistake #9
Your products and services are varied but your viewers are not interested in everything that you do, regardless of how impressive it is. Therefore, do not try and cram in all of your services and products into one video. This will prove to be too much for them because they will have to sift through lots of information to get what they need. Pick a product or service and create a video tailored around that. It is that simple.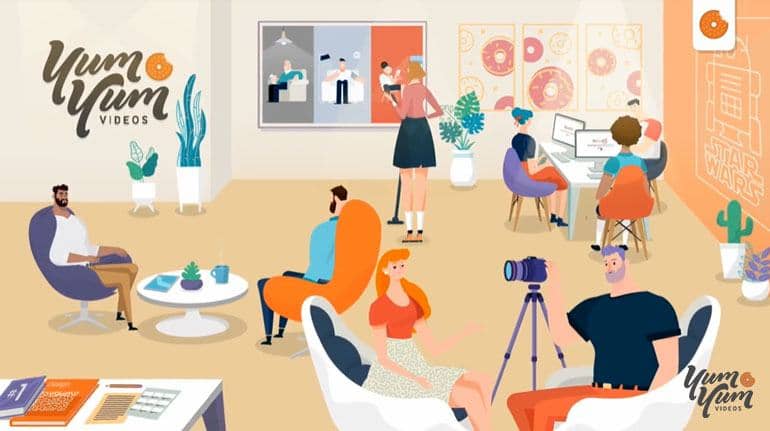 Mistake #10
You may be tempted to try and create an explainer video yourself because you believe that you can do it all. While you may be able to create a video, there is no doubt that it will be inferior to anything that is created by the professionals that are available for you to use. You will need a team of professionals, up to ten in fact, who will help to create your video. It is not a simple job because there are so many elements to it and this is why you should not attempt to create your own. This highlights the need to use a professional video production company like us. Do not cut corners because this will cost you a lot of time and money. Use the services of a professional video production company like us to develop your video from start to finish.
What does it all mean?
Effectively, the main goal is to create a video that your viewers will benefit from. Therefore, you will need to identify your audience and deliver a video that gives them what they want. Keeping it friendly, informative and exciting is one way of keeping them on board while explaining how you can help them will certainly get the response you want. Avoid the common mistakes and follow the process by the letter and you will soon find that your video is ready to go, don't hesitate and give us a call!