Are you thinking about integrating YouTube into your video marketing strategy with a great commercial? That´s a good plan! Everyday 1 billion hours of videos are being watched on this platform. And it´s the second biggest search motor after Google. So advertising on YouTube is essential to position your brand and gain visibility. Your audience is out there! So keep reading this article to learn everything you need to know to start your campaign.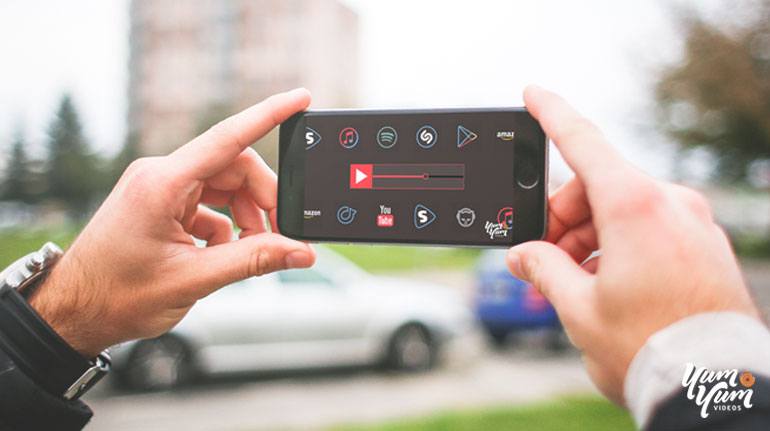 As you may know, YouTube is part of Google so we will go through all the stages to advertise with Google Adwords for videos. Don´t worry about the broad range of possibilities that Adwords offers, it may sound confusing but read this brief introduction and you´ll have your campaign ready right away! These are the main points we will talk about:
#1. Stand out with a great Video Ad!
The first step for any marketing strategy is the content. Once you have an amazing video that shows off your brand and your product, you can then start thinking about where and how to advertise it. If you´re thinking about animated video commercials you´re on the right track. They are effective, more affordable and memorable than live action content so you can stand out in the wild jungle of adverts. Because as we said, YouTube is so popular that everyone wants to be there, and a distinctive, fun and high quality video will make the difference. That´s what we did at Yum Yum Videos with Tortilla Land, an animated commercial so catchy, sweet and funny which was such a hit that we also did a testimonial video about the backstage of that production.
Phelps Agency - Testimonial Video
What´s more, we´ve made more than 300 animated explainer videos. A great way to explain your brand or product in just a few seconds and another marketing content you can advertise. You can watch our explainer video to know more about it!
#2: Advertising with TrueView
Before we start with the setup process, first you need to learn the YouTube ad formats so you can plan your ad campaign correctly. The standard format is called TrueView and it can be an In-Stream ad or a Video Discovery ad. Its most notable asset is that you won´t pay for viewers who are not interested in your ad. In fact, you will only pay each time a viewer watches your video and when he or she clicks on any part of it, whatever happens first. Don´t forget that you will need to own a YouTube channel –which you can create for free- so you can upload your video.
What is an In-stream ad?
These are the usual promotions that play before a YouTube Video. You can click to skip the ad after the first five seconds. Advertisers will get charged every time a viewer watches more than 30 seconds or the whole ad if it´s shorter. And also when someone clicks on any element of the video in case you choose to include a Call-To-Action (CTA), like overlay text or YouTube cards, which are a good idea to encourage viewers to know more about your product.
Sometimes you´ll see that an ad plays before your video but you cannot skip it. These are called Bumper Ads, and the main differences are that they are shorter, 6 seconds at most, and that advertisers pay each time it is shown, based on  CPM bidding (Cost-per-thousand impressions).
What is a Video Discovery ad?
It´s the one that comes up next to recommended videos or in the search results, also known as places of discovery. You will see it as a thumbnail picture with some text, so it´s important to choose a nice and appealing image to draw attention. As we mentioned above, advertisers will pay every time a viewer clicks on the video ad.   
Here´s a tip: Besides adverts you can also promote videos for free on YouTube. That´s right, without spending a dime. You can upload attractive video content interesting enough for people to watch it organically. And educational videos are the ideal type to achieve this, they provide practical learning for users´ needs while your brand is shown as a reference for them. See it for yourself with Yum Yum´s educational video about animated video styles for business. It has more than 150,000 views with no advertising at all! Find out more tips like this one in our free eBook "How to rank #1 on YouTube".
#3. Link YouTube to Adwords
Do you already have a Google Adwords account? If you don´t you can create it for free following the link. This online service will allow you to set up your ad campaign on YouTube –and other Google platforms-. And now that you have both accounts ready, Youtube and Adwords, you should link them together. Just go to the navigation menu on the Google Adwords homepage and click on the option that says "Linked YouTube accounts".
#4. Setting up your ad!
After signing into your YouTube and Adwords account, you can start setting up your first video Campaign. Search for a red "+ CAMPAIGN" button on your Adwords´ homepage. A menu will drop and you can then select the video option. First you have to name your Campaign and then choose the format from the ones we mentioned before. Be sure you have a marketing plan before you decide on the type of ad as they are designed for different purposes and results!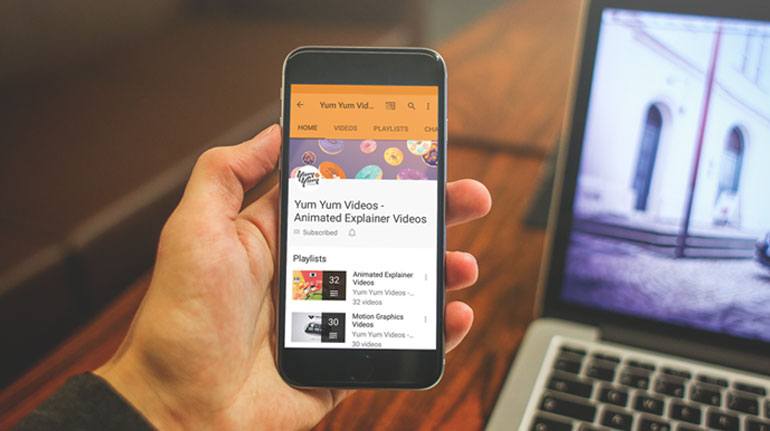 #5. Enter a budget
For beginners, it´s a good idea to start low and increase your amount later if you want to expand your audience. Just estimate a monthly budget and divide it by 30 and you will get your cost per day. After that, choose which delivery method you prefer: either standard, which will show your ad regularly over the day, or accelerated, which will show your ad as fast as it can.
#6. Select a Network
With TrueView, you can choose if you want your ad to be shown in the search results for specific keywords, in that case you should pick the "YouTube Search" option. On the other hand, if you want to show your ad before or during YouTube videos and other Google partner sites, "YouTube videos" is the best choice.
#7. Locate your campaign
YouTube has local platforms all around the world. This means that it is present in more than 88 countries and there are over 70 available languages. And here you have the option to narrow your appearance and select the locations and languages where you want to show your ad.
#8. Enter the video URL
By now, your video ad should be uploaded to your YouTube channel as we explained before. So at this point you must enter the video URL to link it to your Campaign. Here you can also select the format from the ones we mentioned.
Also, you can click on advanced mobile to regulate the appearance of your ad on mobile devices by increasing it or decreasing it. Currently, the majority of YouTube videos are watched through mobile apps, so take advantage of this and create mobile-friendly content for your ads.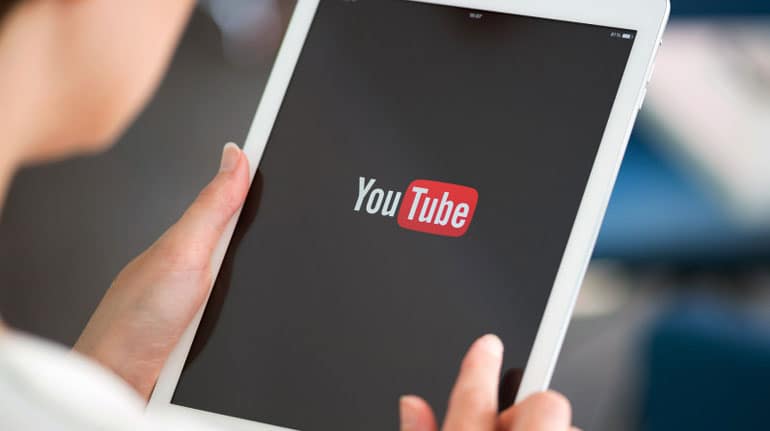 #9. Further settings
Go through the advanced settings section to select a beginning date and also the ending date for you video Campaign. Also, you can define specific daytimes you want your ad to show, for instance, you can set it to start in the morning and shut it down during the night, you decide!  
#10. What does CPV mean?
That is the acronym for Cost-per-view and that´s the bidding method for TrueView ads. You can set a maximum price you would like to pay every time someone watches 30 seconds of your advert or clicks on it. Here you can learn further instructions on bidding, for now we suggest to set a low price for your first video ad and increase it afterwards if needed. There are great ways to measure performance in Adwords and analyze the impact of your video marketing campaign.
#11. Targeting methods
More than one billion users watch YouTube videos every day. By targeting your video ad, you can aim to consumers that might be interested in your product. So first of all, get to know your audience, who they are, what they like and what are they looking for. Google Adwords has several methods to narrow your target audience. Let´s take a look…
Demographic groups: Such as gender, age and income
Interests: You can target people interested in certain topics
Placements: Target traffic from a specific website, app or other YouTube channel
Topics: It lets you reach videos related to the topics you pick
Keywords: you can show your ad based on words or phrases related to other videos.
#12. Wrapping up!
Once you´re ready, you can conclude your settings by clicking on "Save ad and ad group". Your Campaign should start running now. And what about other social networks? Since you spent a lot of energy, money and time on creating this ad you should go ahead and show it out there! Check out some tips on promoting videos in social media to start an effective cross promotion campaign.
Summary
Advertising on YouTube is easier than it seems. And it´s highly effective and low cost. It lets you invest in viewers who are interested in your ad, making the most out of your budget. So it´s worth it to at least give it try, right?
With this blog article, you now have all the information you need to start your Youtube campaign, the different ad types, settings, targeting, bidding, and more! But be aware that, as we explained, spending money on ads is not magical and if you don´t pay attention to the content you are showing, it won´t be that effective. At Yum Yum Videos we have a lot of expertise in bringing life to video commercials, feel free to contact us any time so we can assist you with your next video content!