While live-action is great for products that revolve around aesthetics, it often falls short when portraying items or services that require a more in-depth overview.
Animation, on the other hand, can cover the ins and outs of any product or service – regardless of complexity – and render them not only easier to understand but also appealing!
Whether you wish to put your product in the hands of a relatable character or showcase your "out-of-this-world" service on an alien planet, animation makes it possible – which does wonders when it comes to effectively inform your customers' buying decisions.
That's why we put together this list of great examples of product animations: not only to inspire but also to learn how it's done right. Check it out!
4.Starting with The Right Foot: The Shift (Komuso Design)
5.Considering Mobile Users: Google Pixel 4
7.Using 3D Animation: Shell Rimula
Do you Need a Product Animation Video?
Solid Scriptwriting: SoClean
In just 96 seconds, the video we made for SoClean manages to explain how to use their product, how it works, and what sets it apart from the competition. And all of it without having their video feel cluttered or confusing.
This product's ins and outs weren't easy to explain, so we made sure the script remained simple, and the information unfolded organically throughout the piece. As a result, we ended up with a clear and straightforward piece that anyone can follow effortlessly.
Moreover, SoClean made the right choice going with a product animation video – only animation could have crammed so much information in such a natural way.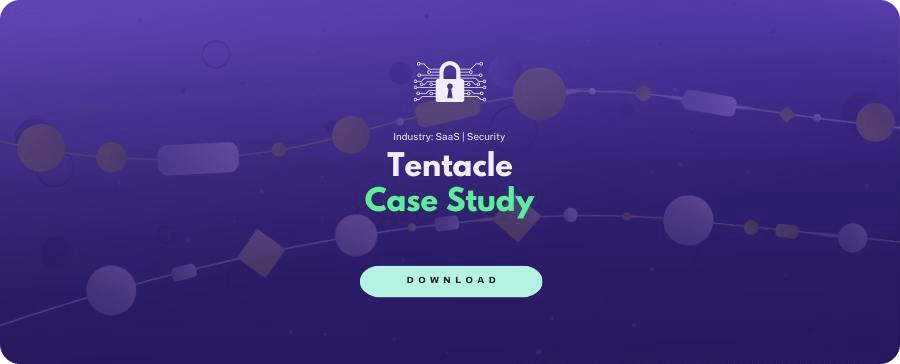 Knowing your Audience: Headspace
In most of our video production articles, we usually mention how vital it is to know your audience. That's why this Headspace's product animation video deserved a spot on our list.
If someone is looking to take up meditation, the last thing that'll catch their eye is an overly promotional video about an app. So Headspace took a completely different direction for their video – they didn't even show their product!
What may seem like a risky decision, it's actually a brilliant strategy to convey that their product is more than just an app – it's a life-changing choice. Of course, this isn't something that would work for any product out there, but for a meditation app like Headspace, they couldn't have chosen better.
Amazing Branding: DeWalt
DeWalt's video might show too much text for some tastes, but we can't deny it has some great features.
For starters, it's branded amazingly: let's face it! You don't even need to read the video title to realize who the video is from.
The color scheme and typography suit the brand's style like a glove. Plus, the company didn't miss a chance to flaunt their logo! It's displayed right from the start in several shots, and still, it fits so organically with the video that it doesn't feel invasive. These effective branding efforts can lead to higher brand awareness and recall.
Another aspect worth noting is the spot-on voiceover acting. Masculine and harsh, it matches perfectly with the company's motto: Guaranteed Tough.
Starting with The Right Foot: The Shift (Komuso Design)
The introduction is a critical moment in any product animation video. It's the time to capture the viewer's attention and prompt them to continue watching – things that this animated video we created for Komuso Design does exceptionally well.
It starts highlighting the customer's pain point, so anyone stumbling upon this video on the web or social media can immediately identify with the character's problems. As a natural outcome, the viewer keeps on watching to discover the solution the video provides.
You will also note that the beginning of the video is more unsettling than the rest of the piece. Since this stressful introduction covers the pain points, it sets the mood to present the product's benefits as relieving solutions (notice that the video becomes more calm and cheerful when The Shift is introduced).
Considering Mobile Users: Google Pixel 4
Google consistently delivers nothing less than excellent content, and this product animation video is no exception.
By leveraging motion graphics animation, Google shows many of their smartphone's features in a simple and dynamic way. But this video's greatest asset lies in mobile optimization.
You see, this video can be easily understood even with the sound off. Since it delivers its point through text, the video doesn't rely on a voiceover artist. This enables viewers to enjoy the video while on the go, where most cell phone users watch videos on mute.
However, if you are thinking of going with a narrated video, there's no need to worry! You can always add captions or subtitles to your piece, making it available and understandable for users with hearing impairments or who watch videos in public – a.k.a.: everybody!
Making It Fun: Spigit
You can tell that we really enjoyed making this video!
We took full advantage of our creativity and came up with some cool visual analogies to make the topic clear as water. It doesn't hurt that this also makes the video fun and entertaining!
When it comes to corporate videos, you need to nail just the right dose of humor – or some other type of powerful emotion! Otherwise, you may end up with a bland script or some cringe-worthy jokes. A risk-free formula is to step away from overly ambitious wisecracks and aim for charming moments.
This video is filled with those kinds of moments (the sheep shyly raising their hand? How cute can that be!), and they follow each other dynamically. The guys at Spigit were thrilled with the result!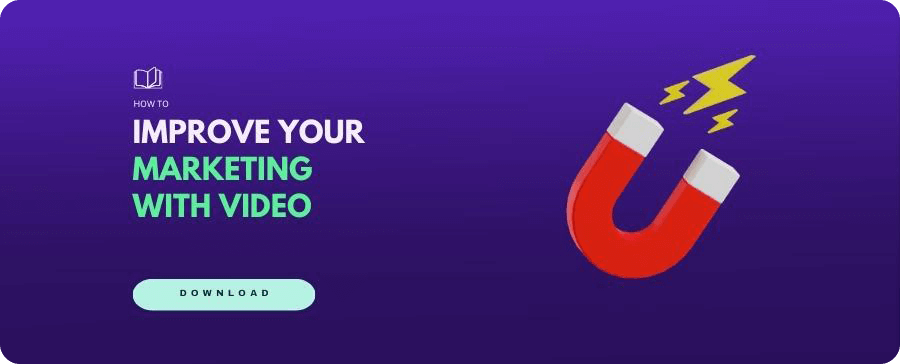 Using 3D Animation: Shell Rimula
Notice anything different in this example? Yes, it uses 3D animation!
A 3D product animation video works like a charm for explaining products with engines or highly technical inner workings. These tend to be aimed at an audience who enjoy and rely on photorealistic visuals.
Alas, not every company can afford a 3D animation video – nor would the style fit every piece. It's the most expensive video production process out there, and it might not be worth it.
That said, given the right circumstances and product, this type of animation can be useful when you need that extra bit of visual representation. And combining both styles – 2D and 3D – can help you get the best of both worlds!
Generating Trust: CoinTree
If you are familiar with the world of cryptocurrency, you'll know that transparency and reliability are two vital aspects alt-coin lovers look for in a platform. And that's precisely what we conveyed in this video we made for CoinTree!
The color scheme we used not only accounts for the brand's color palette – it also transmits a sense of elegance and trustworthiness that goes hand in hand with CoinTree's purpose.
The top-notch quality of the video also contributes to boosting CoinTree's consumer trust. We believe that quality is on the details, so everything was taken care of down to the smallest thing.
In the end, we delivered a premium video that helps earn the viewers' trust.
Do You Need a Product Animation Video?
Do you know what all these awesome video examples have in common? None of them was created from a template – they were all custom-made!
Yes, all the videos you have seen today were designed with a specific audience and brand in mind. That's why they work so well!
As for us, that's the only type of video we create – custom pieces built precisely for our clients' needs. And there's more from where that comes from:
We deliver one of the best animation qualities in the market.
Our videos are 100% custom, so they are entirely made according to your needs.
Our production process is outstanding yet adaptable to our clients' schedule requirements.
We offer the best price-quality
We maintain a fluent two-way communication, informing you of everything that goes on with your video.
On top of that, we have worked with companies from over 20 countries across the globe, including some household names like Walmart, McKesson, Fox, Red Bull, and Heinz, to name a few.
Whatever their size, the businesses that choose us always receive an animated video of the highest quality standards. Take a look at our reel and see it with your own eyes!
Also, remember Spigit? The ones of the fun video example? Well, here is what they thought about working with us:
But enough about us! What about you? Do you have a product animation video in mind? Feel free to contact us, and we'll answer any question you may have 😊
Let's Wrap It Up
Animation may be exactly what you need to portray the product or service you offer.
Thanks to its unlimited storytelling power, you can create a product video that showcases your product or service's benefits and even explain how it works in a short amount of time. All that while also attracting and engaging your audience – could it get any better?
Yes, it could! If you follow the lead of the examples you have learned today, you can use your product animation video to boost consumer trust and brand awareness and recall. You can also make the most out of your video by adding captions and crafting a compelling introduction and a fun script.
We hope you have found this list useful, and who knows? Maybe next time we can include your product animation video!